Sometimes, when you're cleaning out your inventory, you find materials without a discernible purpose. Typically, these resources have been sitting in your inventory for months, gathering dust over time. Herealways Pieces can easily become one of these forgotten items, especially since they have a quite specific purpose in Destiny 2. Come join us as we explain the purpose of Herealways Pieces in Destiny 2.
What do you do with Herealways Pieces in Destiny 2?
Purchasing items and missions from Variks on Europa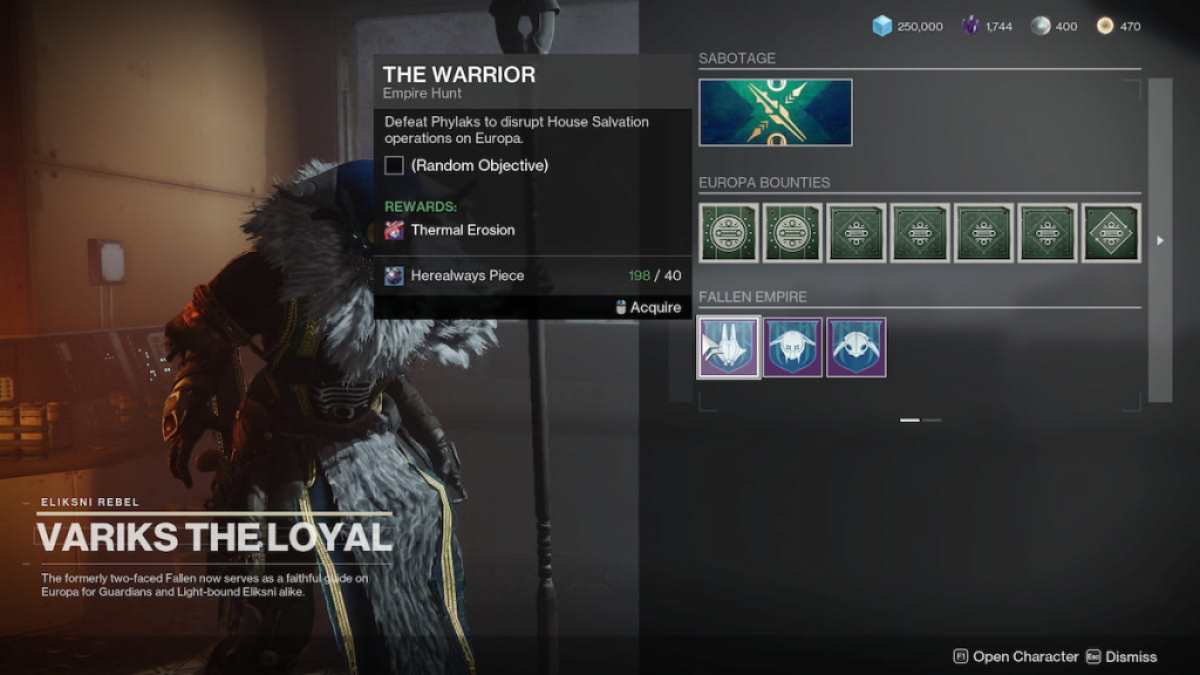 At the cost of 40 Herealways Pieces, you can purchase an Empire Hunt mission from Variks on Europa. These missions reward you with various Europa weapons, including Thermal Erosion and Biting Winds. If you press the arrow on this menu, you can also choose to purchase a Braytech Transponder, which attracts squads of House Salvation enemies in the Europa Eclipsed Zone. This consumable costs 50 Herealways Pieces and disappears after use.
Related: Destiny 2 Lightfall – How to get the Seasonal Artifact (Season of Defiance)
Purchasing Glimmer from Master Rahool in The Tower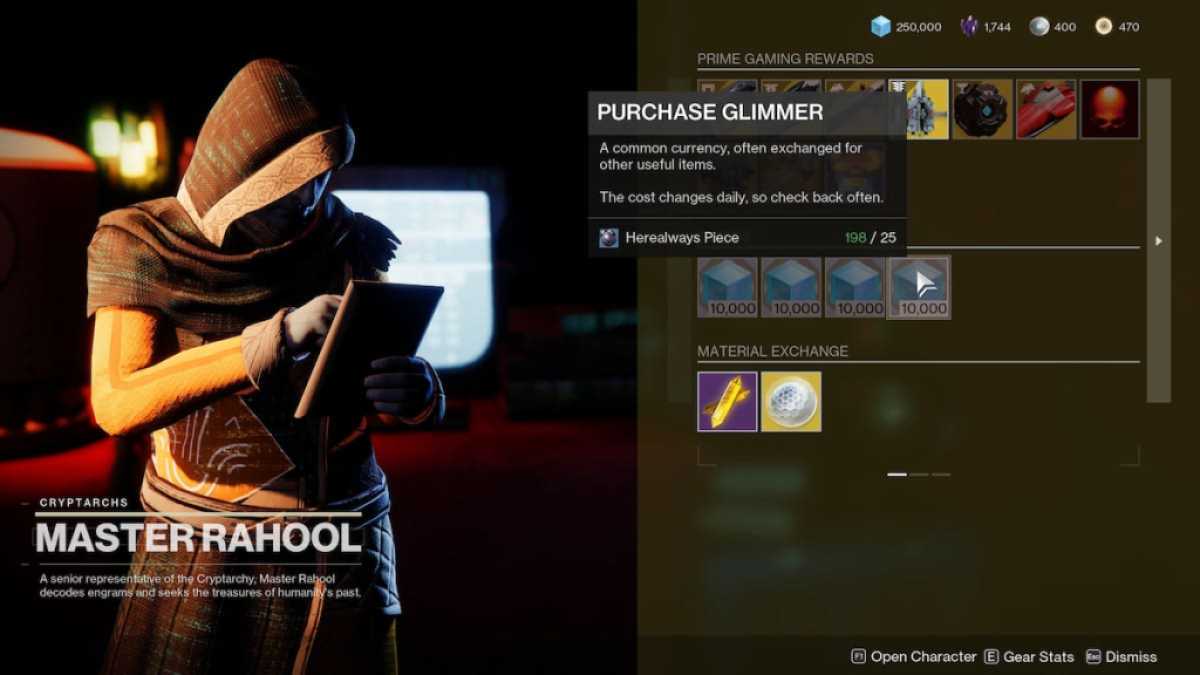 If you submit 25 Herealways Pieces to Master Rahool, he provides you with 10,000 Glimmer. On this screen, you can also offer Legendary Shards, Dark Fragments, and Phantasmal Fragments for 10,000 Glimmer. This is an excellent way to get rid of extra resources, especially if you're in a bind. Upgrading your armor can be a pricey endeavor, so it's nice to have a backup plan in case you find yourself with no Glimmer.
For more Destiny 2 guides, come check out Destiny 2 Character Boost – Is it worth the price? here on Pro Game Guides.