Bungie is looking to change the typical flow of Destiny 2 with The Witch Queen. Multiple new mechanics cause even veteran players to pause and think about the best way to approach the challenge. One such mechanic is the introduction of Lucent Moths.
The Lucent Moth is a new enemy type that can be found in Savathûn's Throne World. They can either be hovering about in the world or attached to a Hive enemy shielding them with Light. Luckily, these Moths are not too hard to deal with, as it only takes one quick shot to put them down. They are tiny bright white moths that are easily spotted especially in darkness.
Related: Where to find the Firing Range in Destiny 2: The Witch Queen
Below is an example of what a Lucent Moth looks like in-game: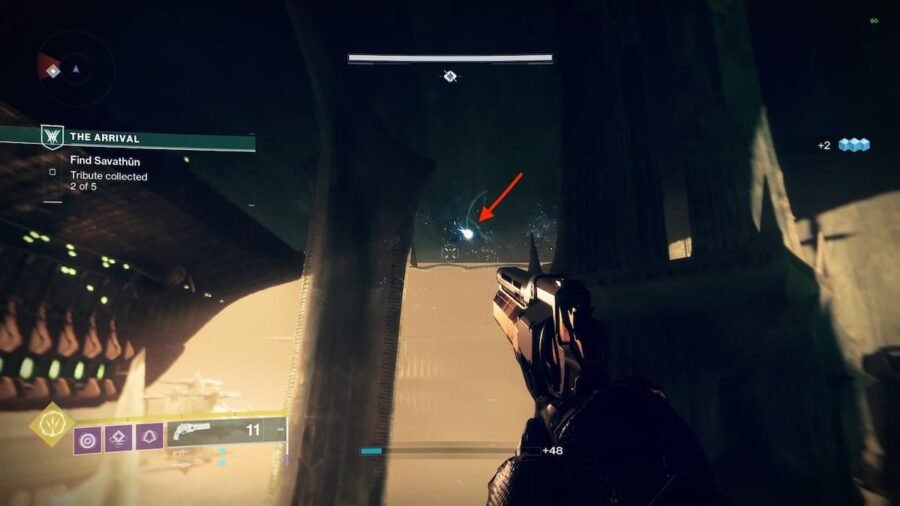 Killing the Hive enemy these moths are attached to will prompt them to detach from their host. If you don't take them out, they will search for the nearest enemy to latch onto and power them up with Light. If no enemies are close, they will head straight for you and deal explosive damage when they get close. It is recommended that you take these little pests out as quickly as you can.
So there you have it, that is what Lucent moths are in Destiny 2: The Witch Queen. These moths are pretty harmful at first impression, but they can quickly become a nuisance. If you are not careful they will overwhelm you.
For more Destiny guides, check out All Season 16 Artifact Mods in Destiny 2: The Witch Queen right here on Pro Game Guides.