Diablo Immortal is an action role-playing game from the famous Diablo franchise. Like its famous predecessors, your task is simple–loot, grind, kill monsters, and level up your hero. You can always play solo, but the best way to play is multiplayer co-op. In that way, you can fight side by side with your buddies! And that's why you need to know how to play with friends in Diablo Immortal.
How to play multiplayer co-op with friends in Diablo Immortal
Multiplayer is the best part of Diablo games, and Immortal is no exception. But to play with others, you have to finish the prologue. After you save blacksmith, you'll get the world map so you can expand your adventuring business. That also means that you can now find friends to play together in a few simple steps.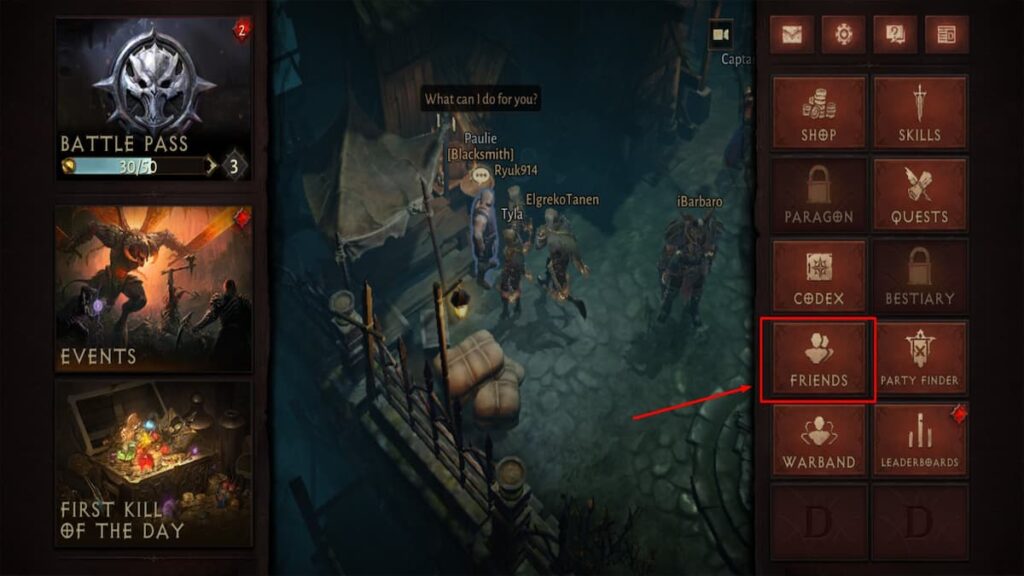 Enter the game, choose your hero, and finish the prologue quest.
Press Menu button on the upper-right side of the screen.
Press Friends button to open a list of Battle.net friends.
You will see all your friends and what games they are playing. If they're in Diablo Immortal, invite them to your party.
You can find new friends in the safe zone. Just select a player, add them as a friend, or invite him to a party. Of course, you can always play Diablo Immortal solo, but we recommend finding a friend and jumping in!
Can you play multiplayer with friends on other platforms?
There are no restrictions for playing multiplayer with friends on other platforms. You can play Diablo Immortal on a mobile device while your friend is on a PC, and vice versa. Your progress is saved online, so you can choose what device you wish to play on at the moment.
Best ways to play with friends
If you want to organize your friends better, you can all enlist in mini clans called Warbands or create your own. These groups of eight players are not just a fun way to play with friends, but they also give you a 5% increased chance for items to drop from monsters.
What is the Diablo Immortal Party Finder?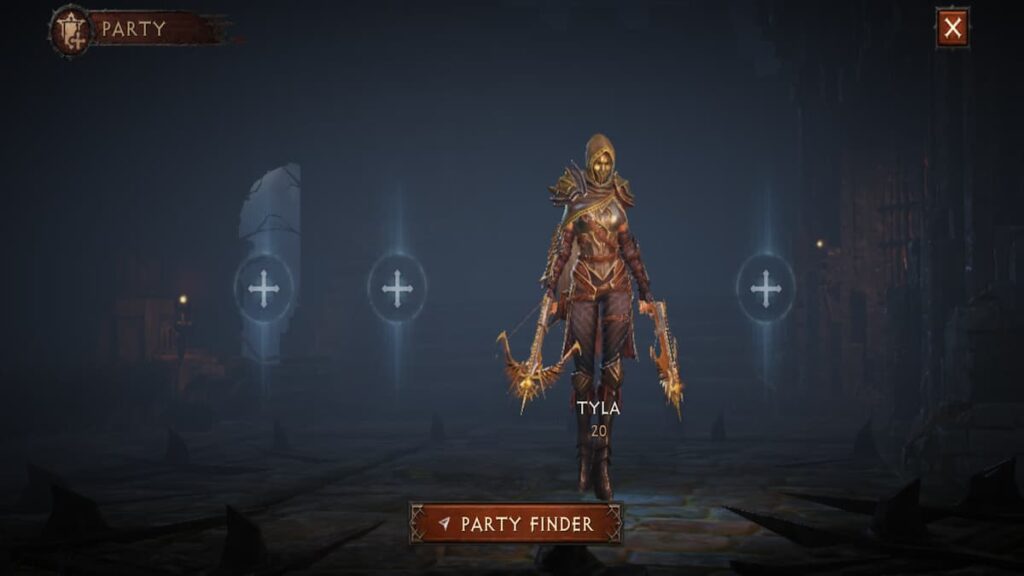 If you want to play with other players, you can always try the Party Finder option in the Menu (just beside the Friends button). In that way, you will let other players know that you want to play with someone. To be sure you'll get players interested, you can set minimum and maximum levels of characters, where you want to go, etc.
For more information on Diablo Immortal, check out Is Diablo Immortal pay to win, How to level up the Bestiary in Diablo Immortal, and Best PvE Class for Diablo Immortal.