Disco Elysium is a detective RPG game with a diverse set of skills. In Disco Elysium, the skills you level up determine the kind of character you become, and they should be chosen carefully. There are four categories of skills: Intellect, Psyche, Physique, and Motorics. Each of these categories includes six skills, allowing you to heavily customize your character's traits and talents. Here are the best skills in Disco Elysium.
Top Skills to use in Disco Elysium
Visual Calculus
Visual Calculus is a vital skill for the hardcore detectives of Revachol, as it allows the player to reconstruct images of the crime scene. When the player discovers evidence, such as a set of footprints or tire tracks, Visual Calculus gives insight on how the event most likely occurred. It provides extra details, such as the size of shoe that caused the footprint or the type of car that created the tracks. Visual Calculus is perhaps the most helpful skill for a detective playstyle.
Empathy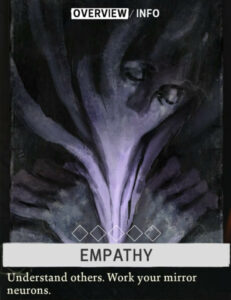 Empathy is beneficial for discovering the motives of characters. The skill picks up on small habits and tones of voice, revealing a character's true emotion. It is also helpful when attempting to restore peace in an argument. Empathy allows players to look past a character's emotional facade, digging to the heart of who they are and why they make their seemingly odd choices. It is a skill that can open doors in the game's dialogue, enabling a deeper level of understanding and friendship between characters.
Related: 10 Best Indie Games of All Time
Shivers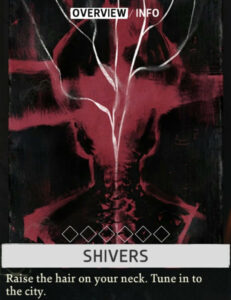 Shivers does not provide many practical benefits, but it is a surefire way to understand the city of Martinaise. Shivers grants the player a glance into the perspective of the city itself, giving them supernatural flashbacks to when a room was built or when a long-gone war first began. While other skills like Encyclopedia provide head-knowledge of the city, Shivers provides heart-knowledge. Shivers is a perfect skill for detectives who want to know the city from a taxi-driver's point of view rather than a tourist's.
Hand/Eye Coordination
Hand/Eye Coordination's purpose may be unclear, but the skill's primary benefit is firearm proficiency. Although this skill may not come into play often, when times get dire and the bullets fly, you will be ready. This skill is crucial for detectives who want to prepare for the worst-case scenario, ensuring the safety of themselves and the people around them. Semper paratus, friend.
For more RPG guides, come check out 10 Best RPGs on Xbox Game Pass here on Pro Game Guides.