In Disney Dreamlight Valley, players interact with various popular characters, including Buzz Lightyear. A Space Ranger Recruit is one of Buzz Lightyear's friendship quests, and it's available after you progress with the character to Friendship Level two. There are several items to craft in this quest, and players need to know where to find the ingredients to complete it quickly. Here's how to complete A Space Ranger Recruit quest in Disney Dreamlight Valley.
How to craft the Space Ranger Ship in Disney Dreamlight Valley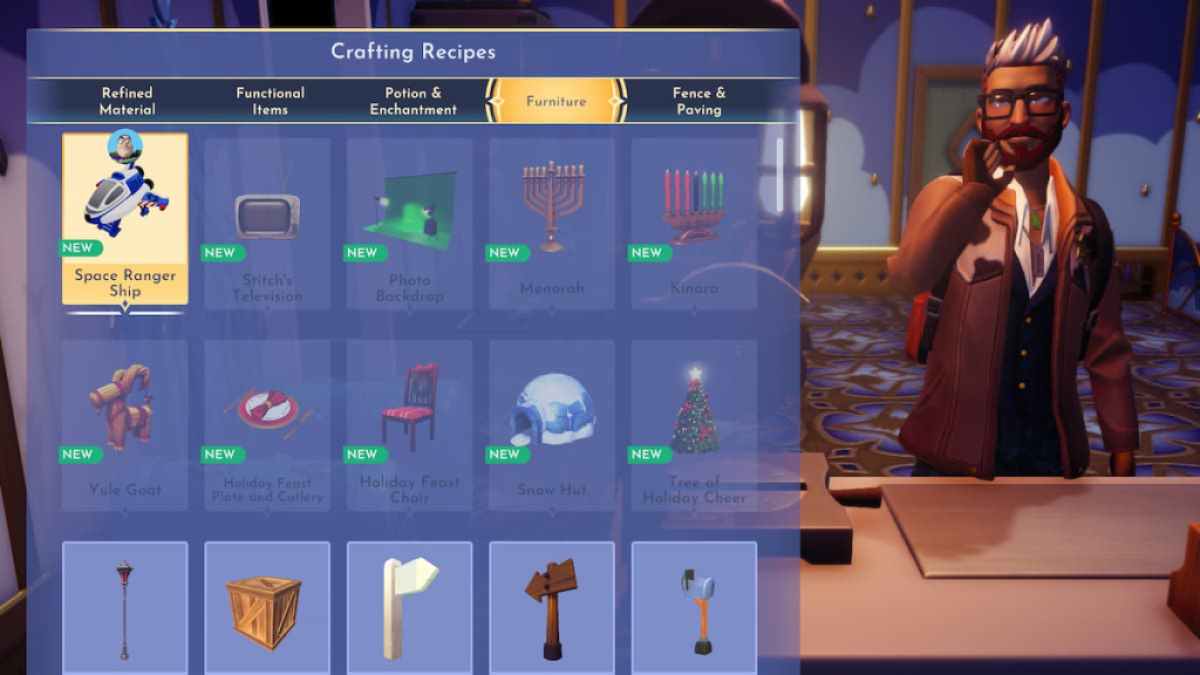 After bringing Buzz Lightyear to the valley, players must increase their Friendship Level with the character to unlock his quests. You can increase Friendship Levels by gifting the characters flowers and delicious recipes. In A Space Ranger Recruit quest, Buzz requests players to make craft a Space Ranger Ship. For this, players need three pieces of Glass, five pieces of Iron Ingot, and 10 pieces of Softwood.
Glass can be made at a crafting station by using Coal Ore and Sand. Similarly, you can craft Iron Ingots by collecting Iron Ore from different mining nodes at the Forest of Valor and Glade of Trust biomes. Softwood can be picked up from the ground at the Plaza, Peaceful Meadows, Forest of Valor, and Glade of Trust. Once you have all three ingredients, head to a crafting station and make the Space Ranger Ship. Bring it to Buzz Lightyear and place it in front of his RV.
How to craft the Navy Blue Dye in Disney Dreamlight Valley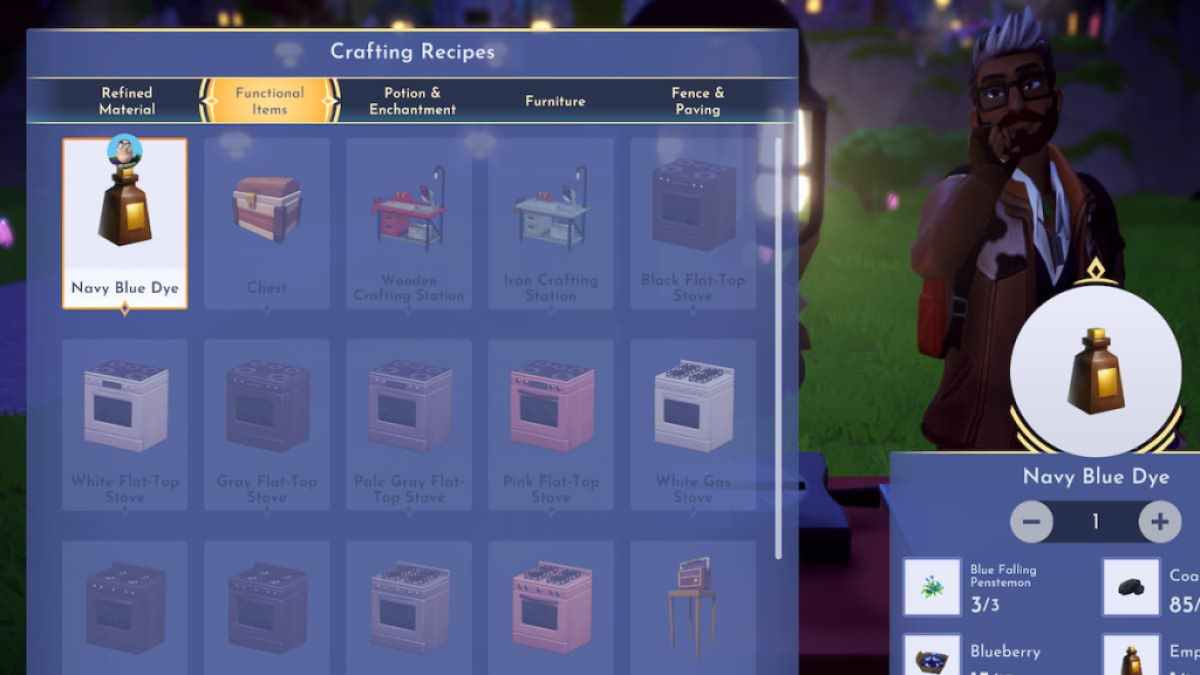 After that's done, Buzz requests for a Space Ranger Suit, and players must speak to Scrooge McDuck for this item. Scrooge asks players to collect certain items like Fiber, Topaz, Softwood, and Navy Blue Dye. To craft a Navy Blue Dye, players will need one Empty Vial, three Blue Falling Penstemons, 10 pieces of Coal, and 15 pieces of Blueberry.
The Empty Vial can be crafted with three pieces of Glass. Blue Falling Penstemons can be found at the Plaza. Blueberry can be collected from shrubs at Forest of Valor and Glade of Trust. Coal can be acquired from mining at different nodes. Fiber can be acquired by crafting one piece of Seaweed. Similarly, Topaz can be acquired by mining different nodes at the Plaza biome. Once you have the items, visit a crafting station to make the Navy Blue Dye.
Give the items to Scrooge McDuck, and he rewards players with the Space Ranger Helmet and Wings. Visit your inventory and wear these items. Once that's done, visit Buzz Lightyear and interact with him to complete the quest.
Wondering how to make the best recipes in Dreamlight Valley? Check out How to make a Coconut Cake in Disney Dreamlight Valley here at Pro Game Guides.