In Disney Dreamlight Valley, one can make many delicious meals by collecting the ingredients required to cook the recipe. Gray Stuff is a delicious dessert cooked in Disney Dreamlight Valley using three ingredients, which can be found in the different biomes. Here's how you can find these ingredients and prepare the scrumptious dessert.
Disney Dreamlight Valley Grey Stuff recipe ingredients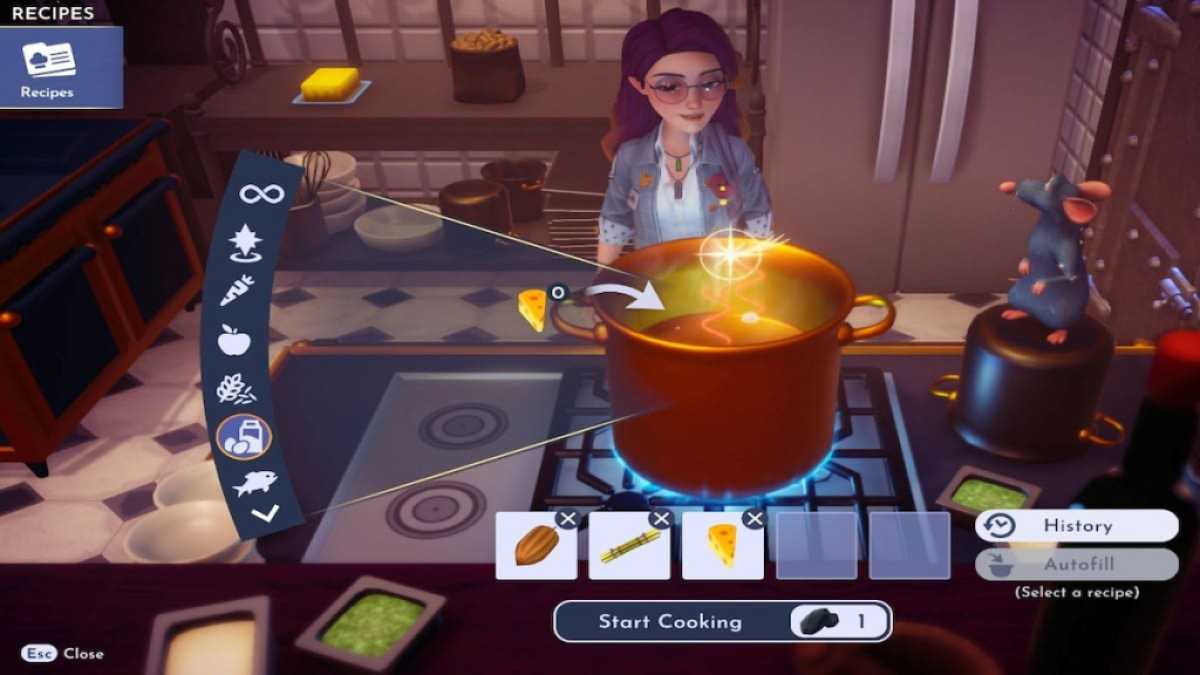 Gray Stuff is a three-star dessert recipe which means you have to collect the following three ingredients before preparing the dessert. You will have to collect Sugarcane, Cocoa Bean, and a dairy product. You can buy sugarcane seeds with five Star coins from Goofy's stall at the Dazzle Beach and harvest them anywhere on the map. It takes seven minutes to grow. Next, you will need to collect Cocoa Beans which can be slightly difficult to spot. You will need to forage the Cocoa Beans from the wild trees in the Sunlit Plateau. Alternatively, you can also find the Cocoa Beans from the Glade of Trust.
Related: How to make Hearty Salad in Disney Dreamlight Valley
For the final ingredient, you can buy Cheese from Remy's kitchen. Cheese costs around 180 Star Coins, always available in Remy's Pantry. Once you have all three ingredients, use the cooking station at Remy's Kitchen. Now that you have all the ingredients, add them to the cooking stove and use one piece of Coal Ore to make the delicious dessert. This is how you can make the tasty Gray Stuff, which can be consumed to replenish 1046 Energy or more. You can also gift this to any companion to increase your friendship levels. Alternatively, you can sell it for 175 Star Coins at any of Goofy's Stalls.
Looking for more recipes to cook in Disney Dreamlight Valley, check out How to make Carrot Cake in Disney Dreamlight Valley on Pro Game Guides