Disney Dramlight Valley features many magical locations to visit, Disney friends to chat with, and puzzles to solve. During your journey through Dreamlight Valley, you can unlock Dazzle Beach by clearing Night Thorns with 1000 Dreamlight. Once Dazzle Beach is unlocked, you can come across The Little Mermaid villain Ursula in a cave in the top right corner of the Dazzle Beach map.
After meeting Ursula in her cave, she will ask you to grab the Orb of Power from the Mystical Cave, but the location remains a mystery. You can find the Mystical Cave in Dazzle Beach, but where exactly is it?
Related: Easiest 5 Star meals to cook in Disney Dreamlight Valley
Where is the Mystical Cave in Disney Dreamlight Valley?
In Disney Dreamlight Valley, 'Mystical Cave' can be found hidden away in the grassy area in the east section of Dazzle Beach. Once you walk to the grassy area, there will be large stone structures and a pedestal. To open the cave, you must put the crystal on the pedestal.
The cave entrance is a little hard to see before you open it, so try to keep an eye out for strange-looking walls around the palm trees and rocks in the area.
The exact location of the Mystical Cave on the Disney Dreamlight Valley map can be seen in the image below.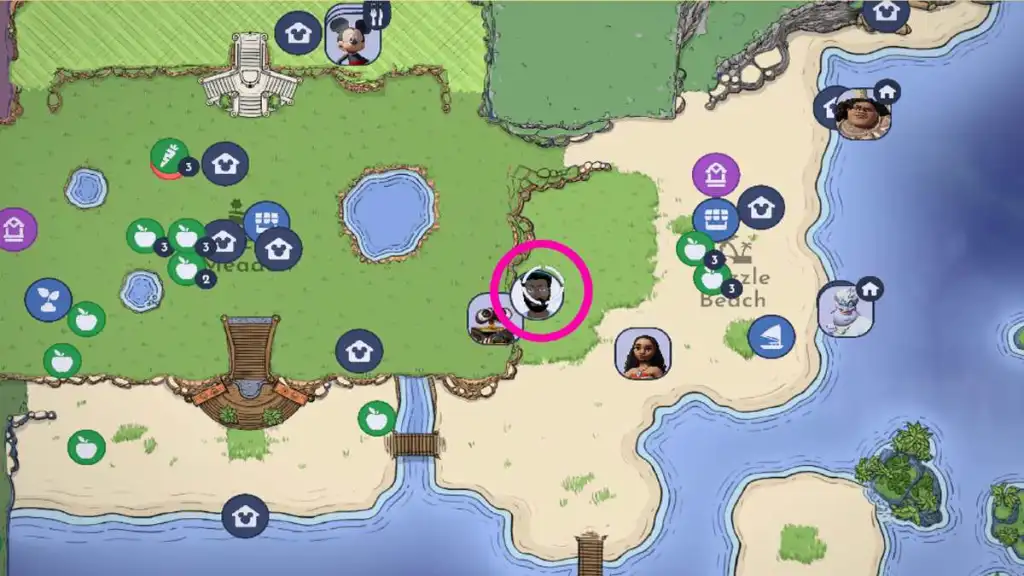 After opening the cave, you will encounter three puzzles to solve to reach the Orb of Power. Our Dazzle Beach Puzzle guide explains what items you need and how to solve the puzzle.
For more on Disney Dreamlight Valley, check out All Ursula Crystal Locations in Disney Dreamlight Valley here on Pro Game Guides.