Finding flowers are very important in Disney Dreamlight Valley. These flowers can be used for crafting various items and resources. You may even want to gift this to any friendly villagers to increase your friendship levels with the Disney characters. While some are easier to find than others, it is very important to gather all the flowers whenever you find them. Here is how you can find the White Passion Lily in Disney Dreamlight Valley.
Where to find White Passion Lily in Disney Dreamlight Valley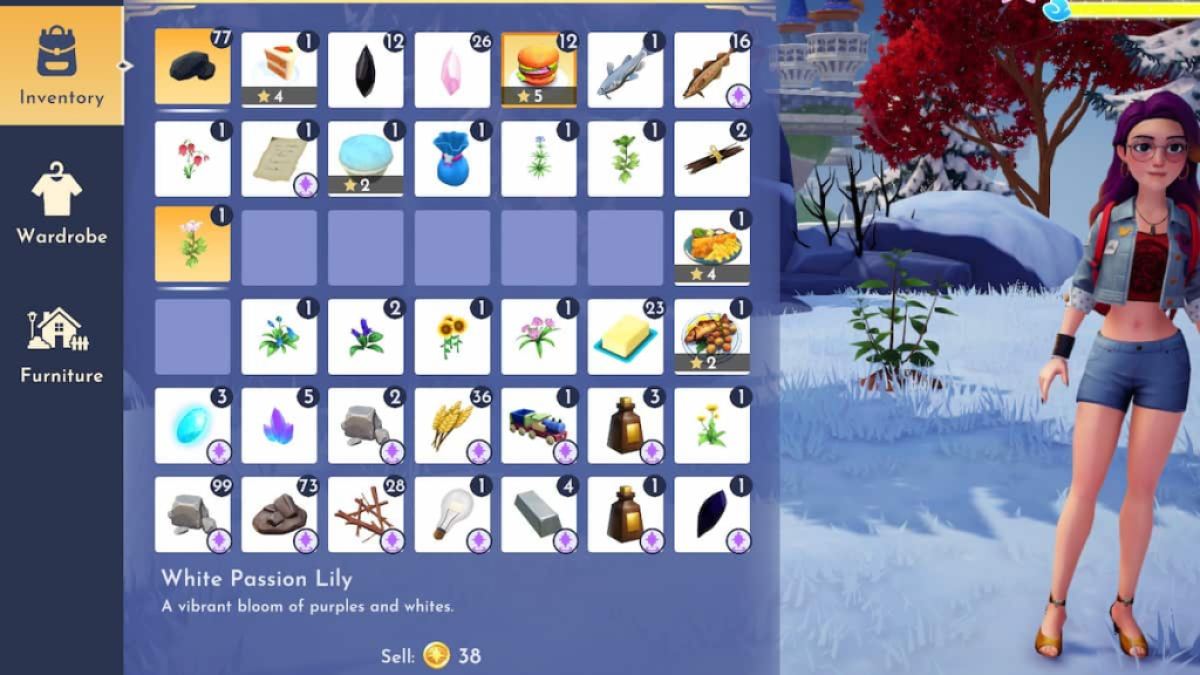 Every biome is blessed with its own flora and fauna in Disney Dreamlight Valley. White Passion Lily is a rare breed of flowers that can be found growing in the Frosted Heights biome. But before acquiring this rare flower, you need to have the Frosted Heights unlocked. To unlock this biome, you must clear those night thorns blocking access to the Frosted Heights. You need to spend 10,000 Dreamlight to remove all the Giant Night Thorns before you get access to this biome.
Related: How to make Sweet Slush in Disney Dreamlight Valley
Once you have unlocked this biome, look around to find this flower. These flowers are not going to be in abundance but you will surely be able to spot a few. You can also sell the White Passion Lily to any of Goofy's Stalls for 38 Star Coins. Gathering them in your inventory is always better because they can be needed for crafting recipes, quests, and advancing friendship levels with Disney characters. For example, White Passion Lily is an important ingredient in crafting Passion Lily and Houseleek pots. You will also need this flower to complete Elsa's level 10 quest in Dreamlight Valley.
To know more on Disney Dreamlight Valley check out, Olaf and Mirabel to arrive later this month in Dreamlight Valley's Update Three on Pro Game Guides.