Disney Dreamlight Valley is a life-simulation game filled with some of the best Disney characters and plenty of fun activities to participate in, such as cooking. Cooking is essential to your time in Valley, allowing you to restore energy, earn Star Coins, or gain friendships with the characters. There is a plethora of recipes you can make from the best five-star dishes and beyond. Here is how to make this Cheesy, Crispy Baked Cod.
Cheesy Crispy Baked Cod Recipe in Dreamlight Valley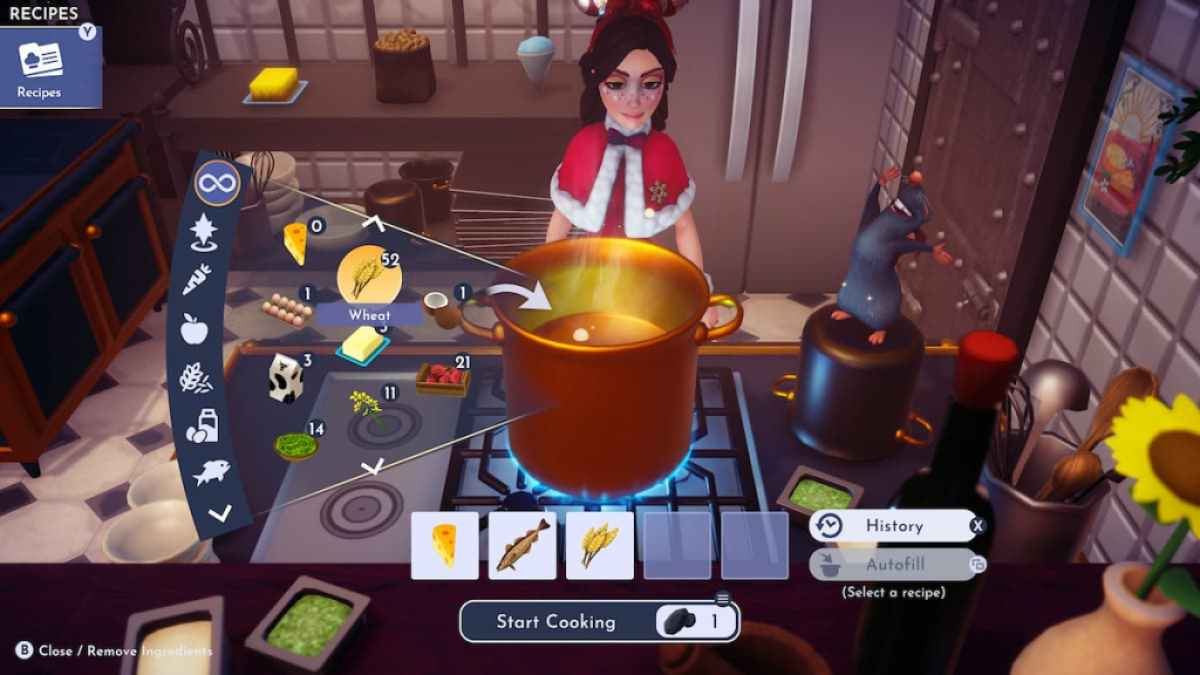 If you've prepared Crispy Baked Cod before, you can make this step-up, alternative version with one extra ingredient. Cheese goes great on just about everything, and it boosts this dish to a three-star recipe. When eaten, it can boost your energy by 840 energy, or you can sell them at any of Goofy's Stalls for 303 Star Coins. You can also gift this to any characters around the Valley for a boost of friendship, especially if it's their favorite daily gift or their order in Chez Remy. Here is everything you need:
Cheese x1
Wheat x1
Cod x1
Related: How to make Seared Rainbow Trout in Disney Dreamlight Valley
How to get ingredients for Cheesy Crispy Baked Cod in Dreamlight Valley
Gathering these ingredients should be pretty straightforward, but you will want to begin by fishing for your main ingredient: Cod. You will at least need one of three different Biomes unlocked, either Dazzle Beach, Glade of Trust, or Forgotten Lands. Once you have your fish, you can find the other ingredients in the central locations of the Valley. Here is where you can find everything:
Cheese: Chez Remy, bought from Remy's Pantry for 180 Star Coins
Wheat: Peaceful Meadow, bought from Goofy's Stalls for 3 Star Coins (1 for seeds)
Cod: Dazzle Beach, Glade of Trust, and Forgotten Lands, from white and blue fishing spots
Then you can head to any cooking station and combine your ingredients to make this three-star dish. Once it's added to your collection, it will be easier to prepare again in the future for any of your Valley needs.
Looking for more Disney Dreamlight Valley recipes? Pro Game Guides has plenty of tips and tricks to get you started, such as All Disney Dreamlight Valley Holiday Recipes or How to make Poached Basil Butter Sturgeon in Dreamlight Valley!