Disney Dreamlight Valley is a magical life-sim adventure game filled with some of the best Disney characters and more exciting upcoming characters to follow. Team up with your favorite characters to restore the Valley by completing unique questlines, crafting items, decorating the biomes, and even cooking some special Disney-themed meals. Cooking is essential to your time in Valley and is extremely beneficial to keep your energy up, earn extra Star Coins, or boost your friendships. There are plenty of meals to learn, from one-star to five-star recipes, including this Mushroom Pizza.
Mushroom Pizza Recipe in Dreamlight Valley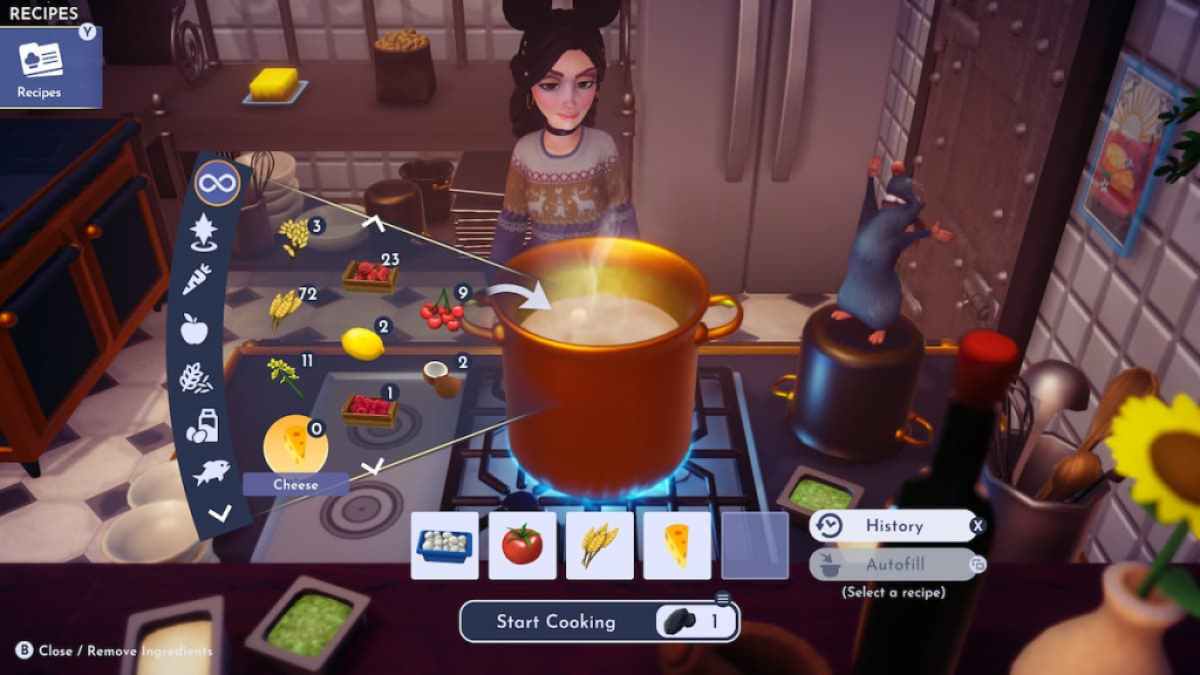 Pizzas are fun and relatively easy to make, only requiring you to mix up a few ingredients to create plenty of diverse options. Mushroom Pizza is a four-star pizza recipe that features four different components. You will use the base pizza ingredients as well as the star ingredient of mushrooms. When eaten, this pizza can restore up to 837 energy or be sold at any Goofy Stall for 351 Star Coins. Some characters may also want this for their daily gift or order it at Chez Remy, allowing you to boost your friendship. Here are all the ingredients you will need:
Mushroom x1
Tomato x1
Wheat x1
Cheese x1
Related: How to make Veggie Pasta in Disney Dreamlight Valley
Where to get ingredients for Mushroom Pizza in Dreamlight Valley
Finding ingredients for this recipe is pretty simple since you will be using the base pizza ingredients, such as tomato, wheat, and cheese, which are all items you can get in the main locations. The star of this recipe is the mushroom, a harvestable ingredient you won't need to spend any Star Coins on. Here is where to find everything you need:
Mushroom: Glade of Trust, harvestable
Tomato: Dazzle Beach, bought at Goofy's Stall for 33 Star Coins ( 8 Star Coins for seeds)
Wheat: Peaceful Meadow, bought at Goofy's Stall for 3 Star Coins (1 Star Coin for seeds)
Cheese: Chez Remy, bought at Remy's Pantry for 180 Star Coins
Once you have all the ingredients you need, head to any cooking station to combine them and prepare this four-star pizza dish. Don't forget to check Wall-E's garden for ingredients if you don't have them on hand. This is a great way to save your Star Coins by getting the items you need for free.
We have plenty more Disney Dreamlight Valley recipes right here on Pro Game Guides. Check out our guides on How to make Vegetable Soup in Disney Dreamlight Valley or How to make Fish Risotto in Disney Dreamlight Valley!