Disney Dreamlight Valley is a magical life-simulation game available on PC and Nintendo Switch and free to play with Xbox Gamepass. Team up with your favorite Disney characters as you complete quests, craft items, decorate locations and clothes, and even prepare Disney-themed meals to restore the Valley. Cooking is essential to your journey, allowing you to keep your energy high, share with your friends, and earn some extra Star Coins. There are so many dishes to learn, such as this simple Vegetable Soup that only requires a few ingredients.
Vegetable Soup Recipe in Dreamlight Valley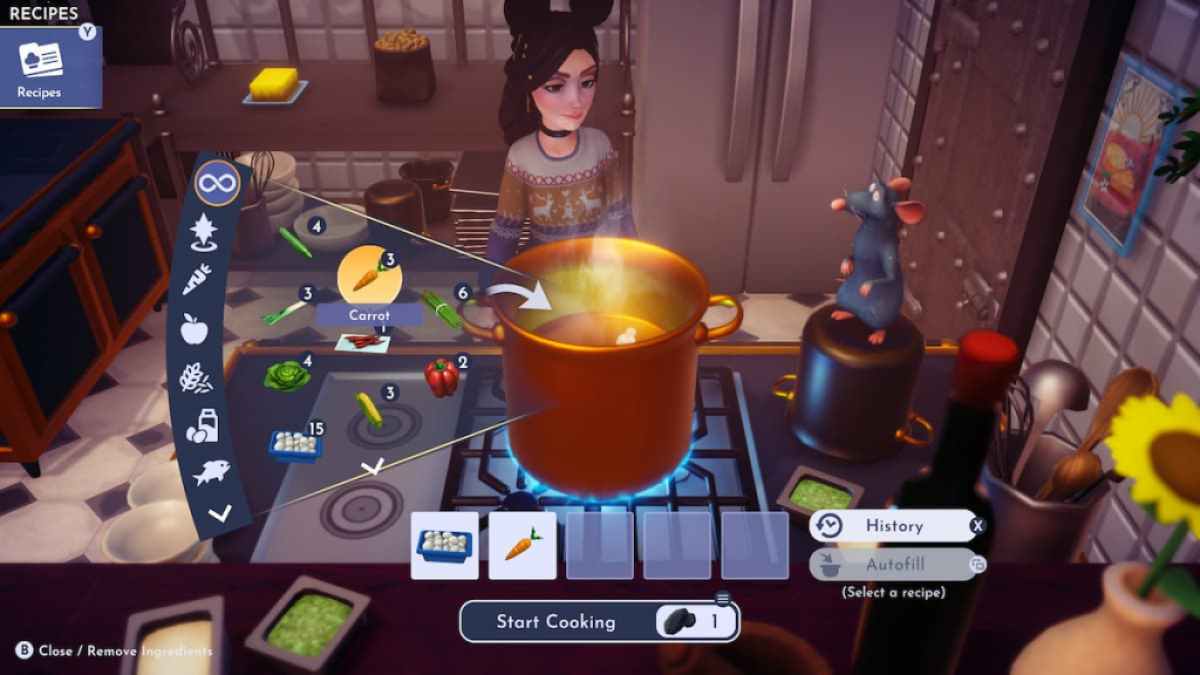 There are plenty of great soup recipes in Dreamlight Valley, from Chowder to Leek Soup and more. This Vegetable Soup is a two-star meal and perhaps one of the easiest to whip up out of the selection. Still, it can be beneficial for you, allowing you to restore up to 324 energy, sell at any of Goofy's stalls for 96 Star Coins and boost your friendships with other characters when gifted. Here is everything you will need:
Where to get ingredients for Vegetable Soup in Dreamlight Valley
This dish is super flexible, which makes collecting the ingredients quick and easy. Any great farmer in Dreamlight Valley should already have veggies on hand, either in storage or growing in their garden. However, if not, you can quickly run to any Goofy Stall and buy some, or even check Wall-E's garden to snatch some for free. You can use whichever vegetable you prefer, so use whatever you have an abundance of or the easiest one to find. Here's where you can get some:
Vegetables: Any biome or Wall-E's Garden, bought at Goofy's Stalls or harvestable
Once you have two random veggies, head to any cooking station and combine them to make this simple soup. Despite being so simple, it can still be useful. Some characters may even want this as their daily gift or order it in Chez Remy, allowing you to get an extra boost of friendship with them.
We have plenty more recipe guides here on Pro Game Guides for cooking assistance. Check out our guides on How to make Fish Risotto in Disney Dreamlight Valley or How to make Chocolate Ice Cream in Disney Dreamlight Valley!