Disney Dreamlight Valley is a magical life-sim farming experience filled with all the best Disney characters and more exciting upcoming characters to follow. It's up to you to restore the Valley by completing unique questlines, crafting items, decorating the biomes, and even cooking special Disney-themed meals. Cooking is essential to your time in Valley, allowing you to keep your energy high, earn Star Coins, and boost your friendships. There are plenty of dishes to make, including this tasty Veggie Pasta dish. Here's how to make it.
Veggie Pasta Recipe in Dreamlight Valley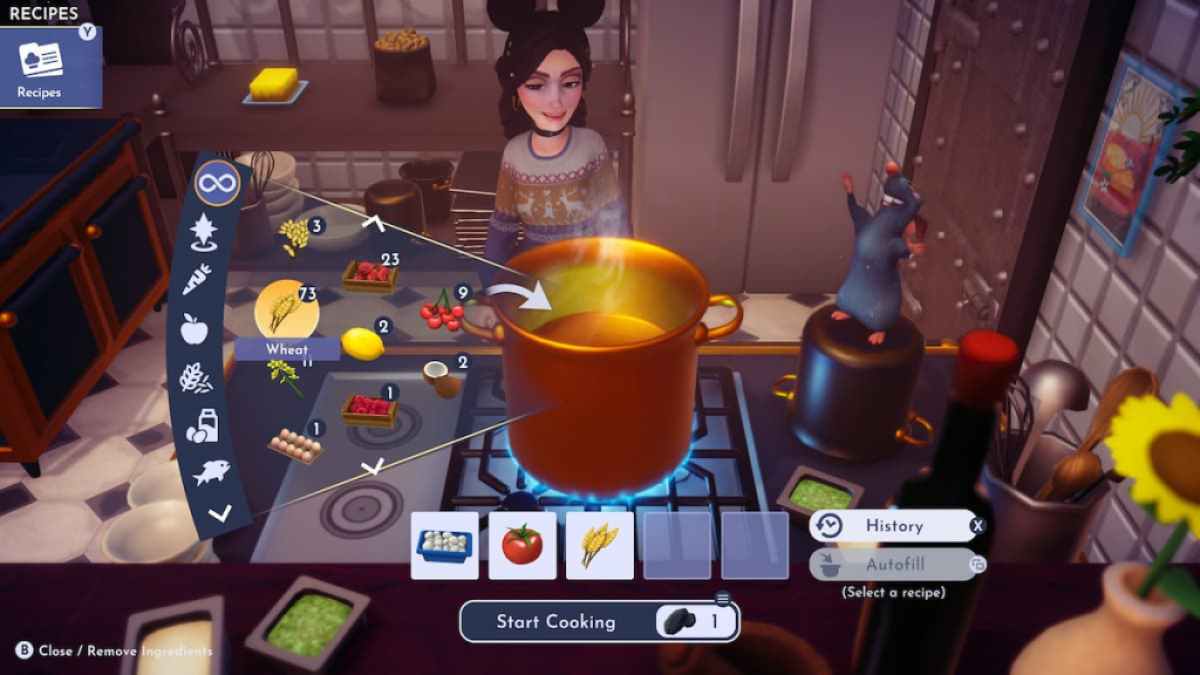 Dreamlight Valley has a plethora of meals to make, including some of the yummiest-looking pasta dishes, such as Fish Pasta, Spaghetti Arrabbiata, and casseroles of all kinds. Veggie Pasta is an excellent three-star vegetarian option that only requires three different ingredients. When eaten, it can restore up to 310 energy, be sold for 74 Star Coins at any Goofy Stall, or be given to characters as a gift. Here's everything you will need:
Wheat x1
Tomato x1
Any Vegetable x1
Related: How to cook Spaghetti Arrabbiata in Disney Dreamlight Valley
Where to get ingredients for Veggie Pasta in Dreamlight Valley
Since this is a three-star dish, it only requires three different ingredients, and there is some flexibility since you can use your choice of vegetables. You can use any veggie you have on hand, or run to the nearest Goofy Stall or purchase one without any problems. Don't forget you can also find veggies up for grabs in Wall-E's Garden that help you save some Star Coins. The last two ingredients should be easily accessible to you. Here is where you can find them:
Wheat: Peaceful Meadow, bought from Goofy's Stall for 3 Star Coins ( 1 Star Coin for seeds)
Tomato: Dazzle Beach, bought from Goofy's Stall for 33 Star Coins ( 8 Star Coins for seeds)
Vegetable: Any biome or Wall-E's Garden, bought from Goofy's Stall or harvestable
Once you have everything, head to the nearest cooking station to put them together and make this yummy pasta dish. There are plenty of other dishes to learn, which can be very helpful in preparing the character's daily gifts or having meals on standby to restore your energy.
Looking for more Pro Game Guides Disney Dreamlight Valley recipes? Check out our guides on How to make Vegetable Soup in Disney Dreamlight Valley or How to make Fish Risotto in Disney Dreamlight Valley!