Disney Dreamlight Valley is a magical life-simulation game available on PC and Nintendo Switch and free to play with Xbox Gamepass. Restore the peace in Dreamlight Valley by assisting some of your favorite Disney characters with completing quests, decorating the Valley, and developing friendships. You can develop friendships in several ways in the Valley, including making tasty meals and gifting them. Meals are often the character's favorite gifts and are perfect for boosting your friendship levels.
How to cook Walleye en Papillote in Dreamlight Valley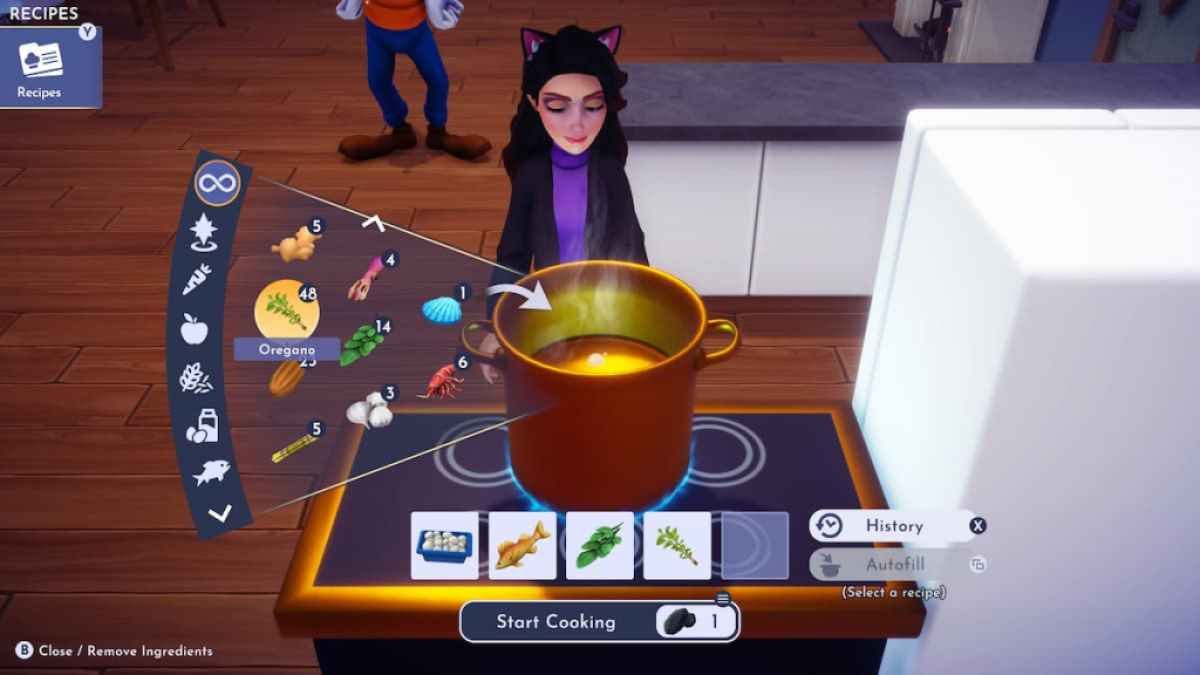 Walleye en Papillote is a four-star dish that can restore up to 3,849 energy when eaten or sell for 1,762 Star Coins. You can also gift it to any of your friends around the Valley to boost your friendship. It is a relatively easy dish to make since two of the ingredients are easy herbs to harvest, and it allows you to use any vegetable you have on hand. These are the items you will need:
Walleye fish x1
Any Vegetable x1
Basil x1
Oregano x1
Related: How to make Seafood Platter in Disney Dreamlight Valley
Where to find the ingredients for Walleye en Papillote in Dreamlight Valley
The main difficulty in making this meal is finding the fish. Walleye is a rarer fish that you can only fish from gold fishing spots. This means it may take a little bit of patience to find. You shouldn't have any trouble with the other ingredients, especially since you can find a vegetable of your liking at any location, and the herbs grow in abundance.
Walleye: Sunlit Plateau, from gold fishing spots
Basil: Peaceful Meadow, harvestable
Oregano: The Plaza, harvestable
There are so many meals you can discover as you cook in Dreamlight Valley, and they all are essential for restoring your energy, gifting to friends, or selling for a little extra Star Coins. The more recipes you collect, the easier it will be for you to prepare the meal again!
Looking for more Pro Game Guides Disney Dreamlight Valley content? Check out our guides on How to make Lobster Roll in Disney Dreamlight Valley or How to make Sushi in Disney Dreamlight Valley!