Some recipes in Disney Dreamlight Valley need very specific ingredients to make them. If you want to make Sake Maki or Apple-Cider-Glazed Salmon, you'll need to start by finding some Salmon first. It's not particularly difficult to find, except that you'll need to have unlocked a Biome only entered later in the game. Here's where to find this pink, delicious fish in Disney Dreamlight Valley.
Best Salmon Fishing Spot in Disney Dreamlight Valley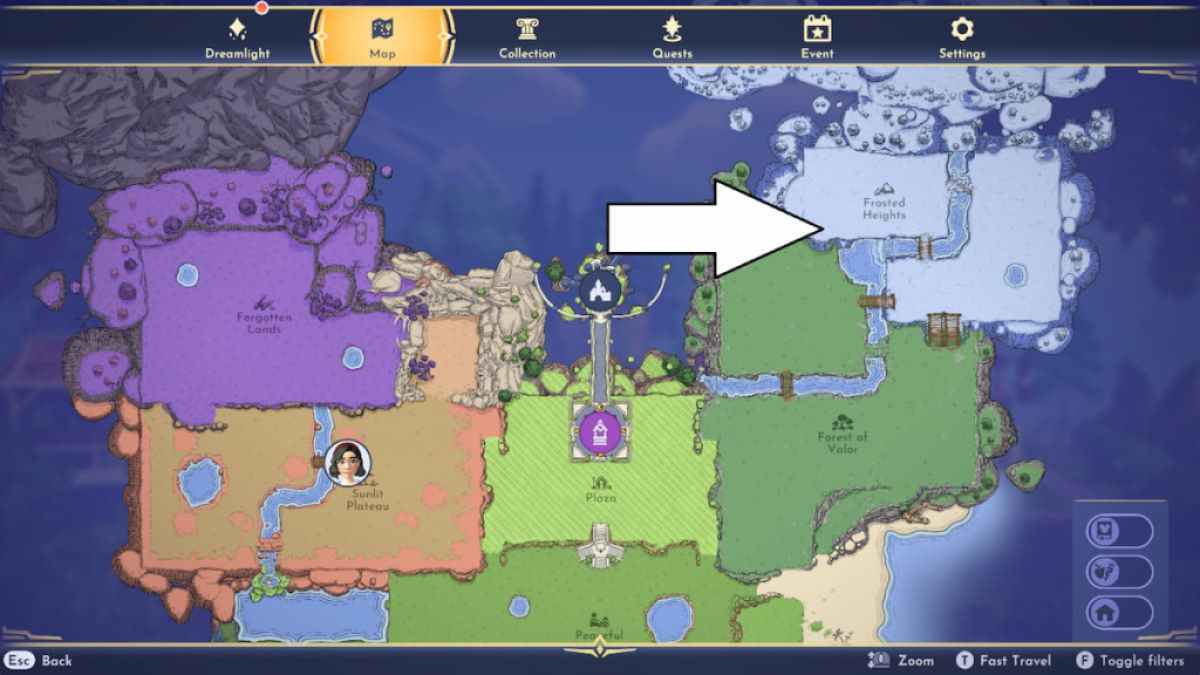 While the collection menu will tell you that you can find Salmon in both the Sunlit Plateau and the Frosted Heights, we recommend sticking to the Frosted Heights if you want to fish up some Salmon quickly. You can refer to the map above for this Biome's location. You'll notice that Frosted Heights is fairly far away from The Plaza Biome. That's because the Frosted Heights is a Biome you won't be able to unlock until much later in the game. It costs 10,000 Dreamlight points to unlock.
Once you have unlocked it, Salmon can be fished from white bubbling spots in the Frosted Heights river. No weather requirements exist to spawn this fish, and white bubbling spots appear fairly commonly. It shouldn't take long before you have a handful to take back to the kitchen with you. When you go fishing, remember to bring along a Disney friend who boosts fishing for a chance to catch two Salmon each time you encounter one.
Looking for other fish in Disney Dreamlight Valley? Check out How to catch a White Sturgeon fish in Disney Dreamlight Valley or How to catch a Kingfish in Dreamlight Valley here at Pro Game Guides.