In Disney Dreamlight Valley, players will come across various items required to complete different quests. The Yellow Daisy is a flower that can be foraged from one of the biomes in the game. Players need this flower to complete Woody's You're My Favorite Deputy quest. Here's how to get Yellow Daisies in Disney Dreamlight Valley.
How to get Yellow Daisy in Disney Dreamlight Valley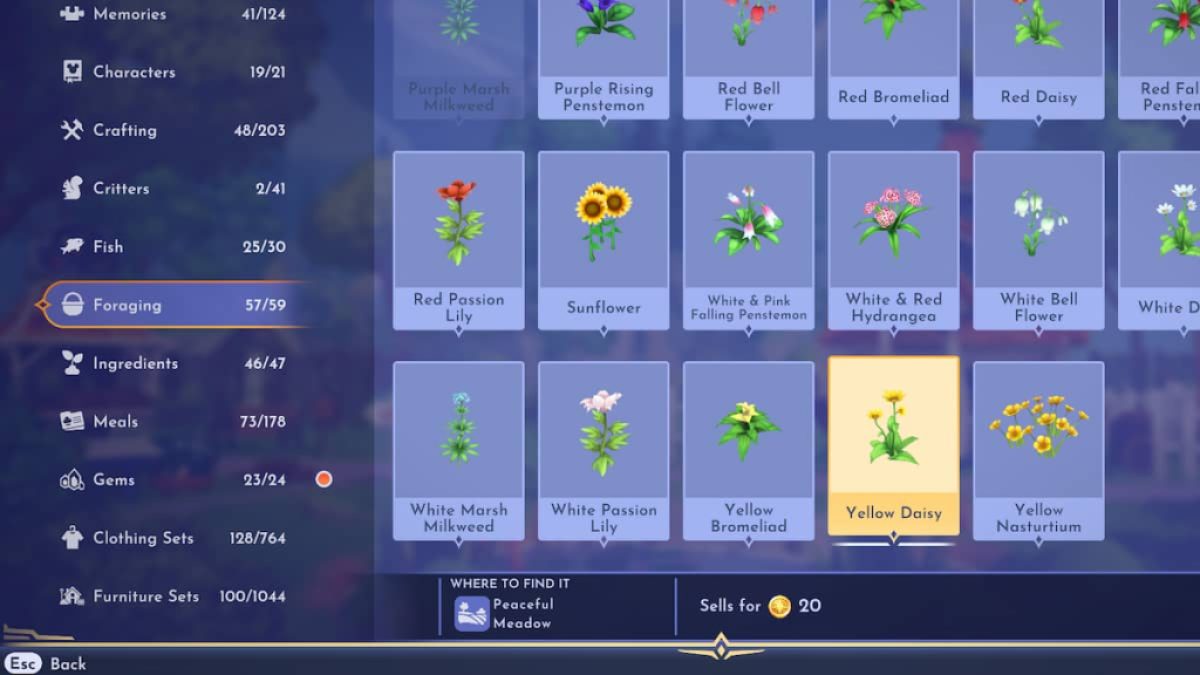 The Yellow Daisy flower grows only in the Peaceful Meadows biome in Disney Dreamlight Valley. This flower has five yellow petals, with a few leaves around the shoot. Players will find this flower all around Goofy's and Merlin's house at the Peaceful Meadows. Yellow Daisies grow back quickly, and you can check this biome at regular intervals to collect more of this flower. Players can also forage several of this flowers, and store them in a room at their house.
Yellow Daisies can also be sold at Goofy's Stall for 20 Star Coins. Players will also come across Red and White Daisies while exploring Peaceful Meadows, and these flowers sell for more Star Coins. If you are low on this currency, gather all the flowers from different biomes, and start selling them at Goofy's Stall. This method allows players to get more Star Coins quickly.
Woody's You're My Favorite Deputy quest requires players to collect only two Yellow Daisies. However, you can always forage more and gift them to various NPCs to improve Friendship Levels with that character. Remember, flowers and four to five star recipes are some of the best items to gift characters to increase Friendship Levels in Disney Dreamlight Valley.
Wondering how to invite Buzz Lightyear to the valley? Check out How to get to the Toy Story realm in Disney Dreamlight Valley on Pro Game Guides.