On April 5, 2023, the Pride of the Valley update was added to Disney Dreamlight Valley, bringing Simba and Nala, new recipes, new main story quests, items, and more. One such item that was added is the Blue Potato. Here's where to get the Blue Potato in Disney Dreamlight Valley.
How to get the Blue Potato in Disney Dreamlight Valley - location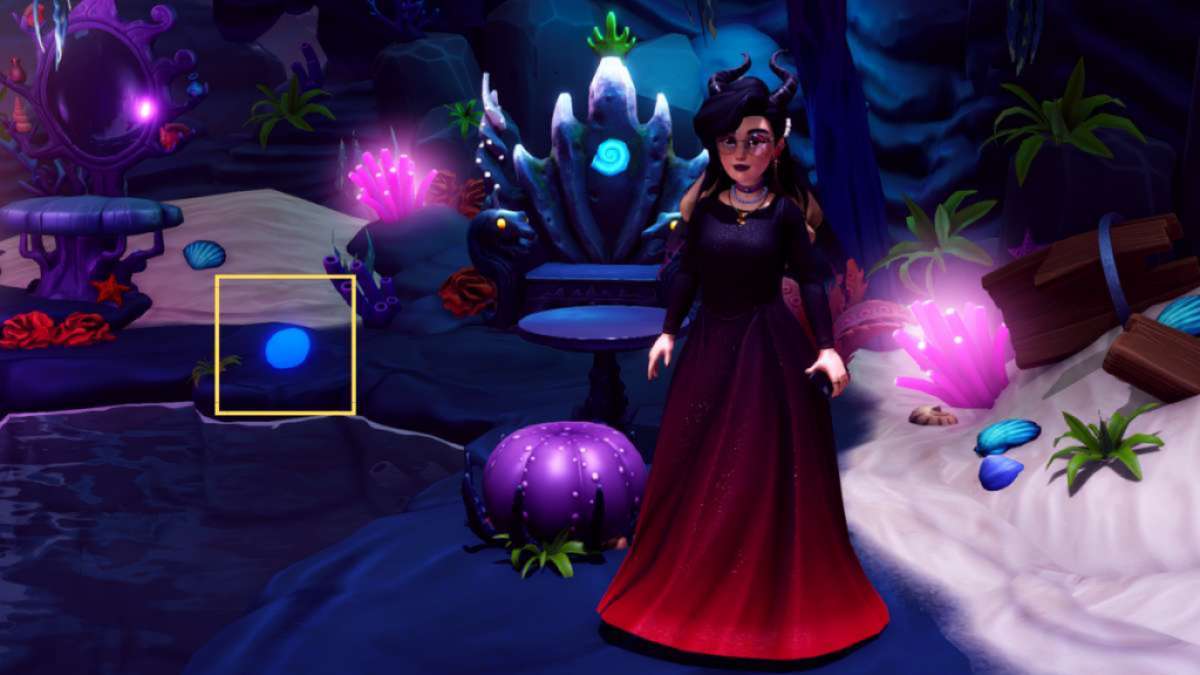 Though you'd expect the Blue Potato to be in the Lion King Realm with the other Pride of the Valley content, it's actually not. In fact, it's not in any realm at all—it's hidden in the village.
To find the Blue Potato, you need to go to Ursula's house. The location of her home is different for everyone, depending on where you placed it, so the easiest way to get there is to open your Map, find Ursula's current location and go to her. Speak to the sea witch and select the Let's go see your House! option; the game will automatically warp you there.
Related: Disney Dreamlight Valley Patch Notes – April 2023 Lion King Update
Once you're in Ursula's house, walk over to her seashell throne and look at the floor to the right. You'll see the Blue Potato on the ground here. Pick it up, and it'll go into your inventory.
What is the Blue Potato used for in Disney Dreamlight Valley?
At the time of writing, there is no known use for the Blue Potato, though seasoned players are working tirelessly to figure it out, judging by the endless back and forth in the official Disney Dreamlight Valley Discord server. Once we know what the Blue Potato is used for, we'll update this article.
For more information on Disney Dreamlight Valley, check out How to catch a Here and There Fish in Disney Dreamlight Valley on Pro Game Guides.