In Dredge, the seemingly-normal fishing game with an unsettling twist, you take on the role of a fisherman responsible for sustaining an odd sea town. As you progress, you need to upgrade your boat to catch new types of fish and complete quests, which means you'll want to collect Lumber and Metal Scraps. Here's where to get Lumber and Scrap in Dredge.
How to get Lumber and Metal Scrap in Dredge
Lumber and Metal Scrap are essential to progressing in Dredge. Every boat upgrade you need requires both. So try not to pass up dredging spots, as they are extremely important.
Where to find Lumber in Dredge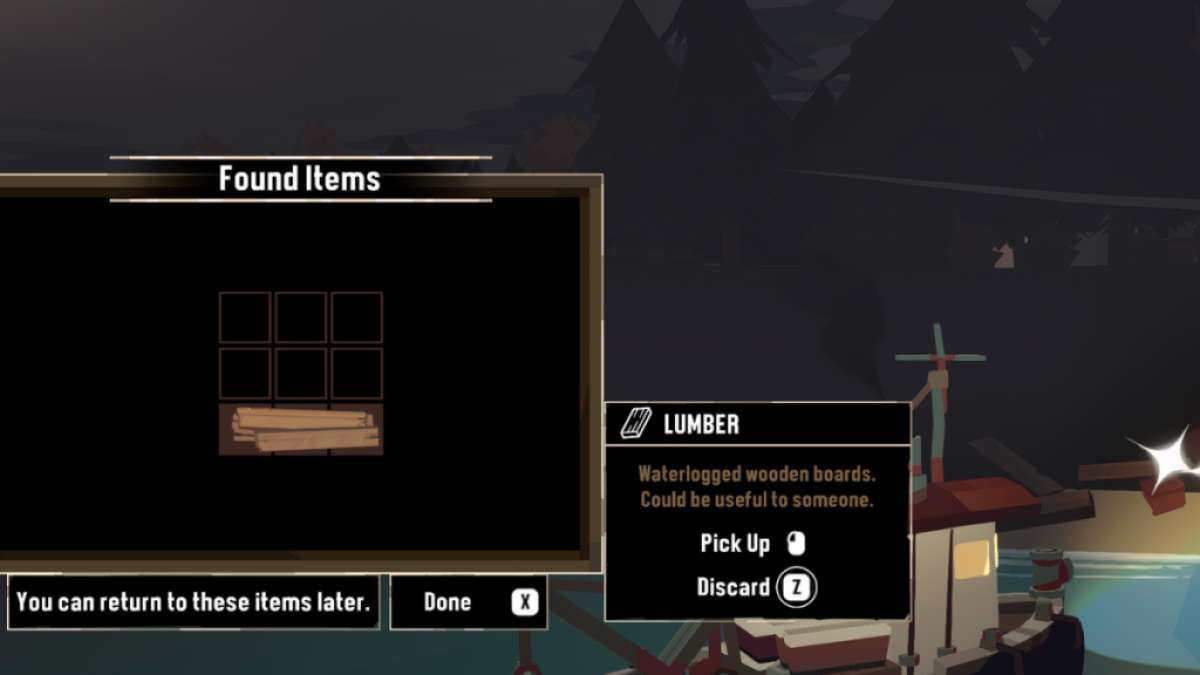 After you've unlocked Dredging, you'll not only be able to catch fish, but you'll also get the ability to scrape materials off the seafloor. Lumber is one such resource, and it's used to upgrade your boat in Dredge and is a wanted item in the A Place to Rest Pursuit.
Related: How to get Research Parts in Dredge
To find Lumber, sail across the water looking for bubbles. You can tell which type of catch you'll get from the shadows under the bubbles, which means, here, you'll be looking for ones shaped like wooden planks. We found a couple of Lumber Dredging spots near Little Marrow. They'll also sometimes appear in Found Item points.
A helpful hint is to use the Spyglass to look at bubbles in the area. The Spyglass tells you what each bubble contains, so you don't have to waste time sailing somewhere to find its blue mackerel.
Where to find Scrap in Dredge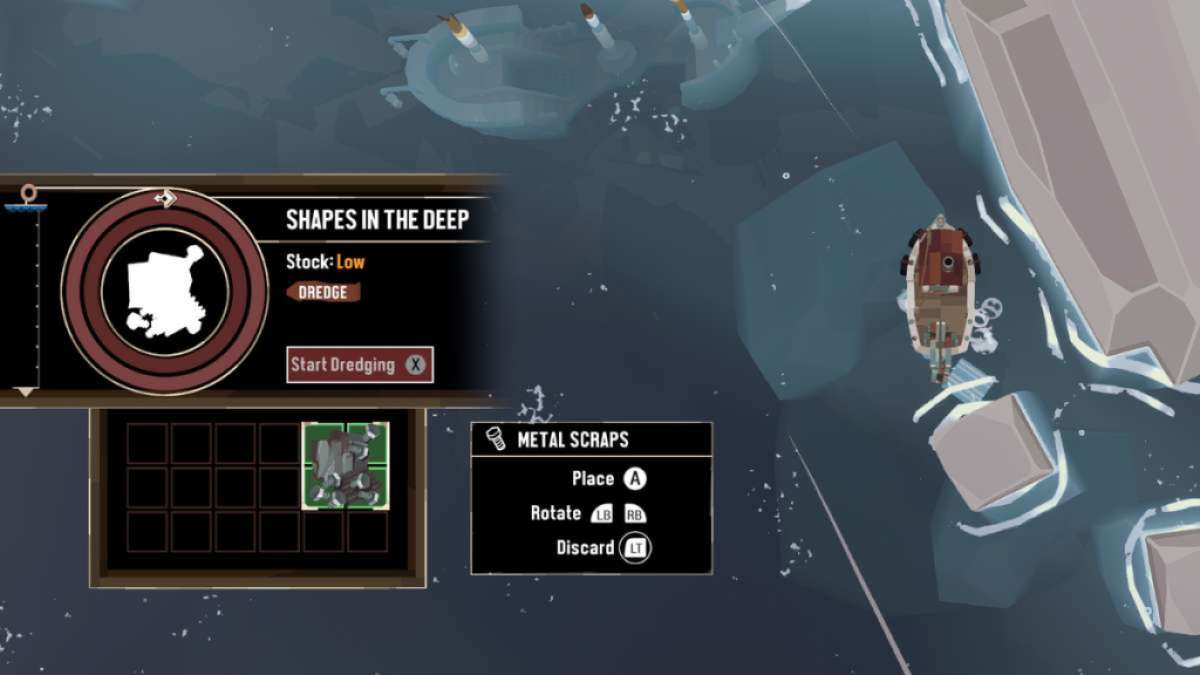 Like Lumber, Metal Scraps are another resource needed to complete the A Place to Rest Pursuit and to upgrade your vessel. When searching for Dredging spots, look for a large square-shaped shadow where you'll hoist up Metal Scraps. We located a handful of Scrap Dredging points just left of the Steel Point dock.
For more information on Dredge, check out Is Dredge on Game Pass (Xbox or PC)? on Pro Game Guides.