In Dredge, you're tasked with becoming the local fisherman for a small town, which relies on your catches to sustain it. But not everything is as it seems, and things take a rather sinister turn. While out fishing, you can damage your boat to the point that it becomes unusable, though there's good news; it can be fixed. Here's how to repair your boat in Dredge.
How to fix your boat in Dredge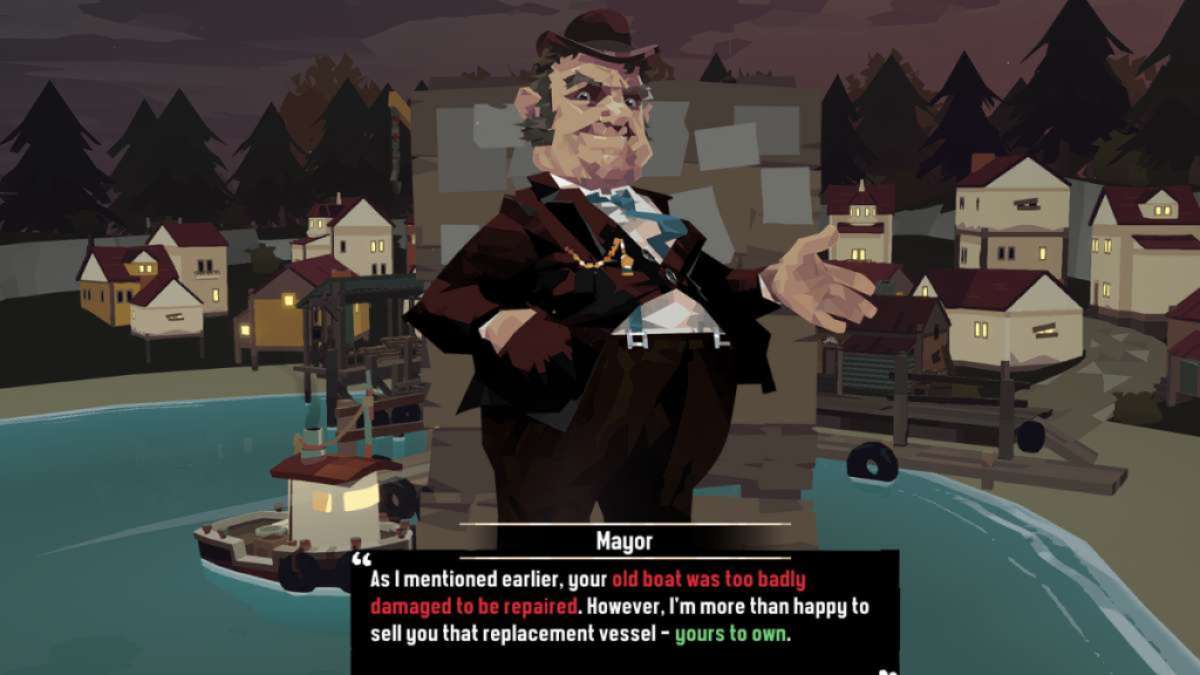 When you first arrive in town, you hit some jagged rocks as you prepare to dock, damaging your boat beyond repair. Fortunately for you, the Mayor offers to sell you a new vessel to keep, though it is a little expensive.
Related: Check out Destructoid's Dredge Review
That's where the loan comes in. In classic Tom Nook from Animal Crossing style, the Mayor gives you the boat on a $50 loan, which you need to slowly pay off over time by catching fish and giving the town a cut of the profits by selling them to the Fishmonger. But in the short term, at least your boat is fixed.
How to repair boat damage in Dredge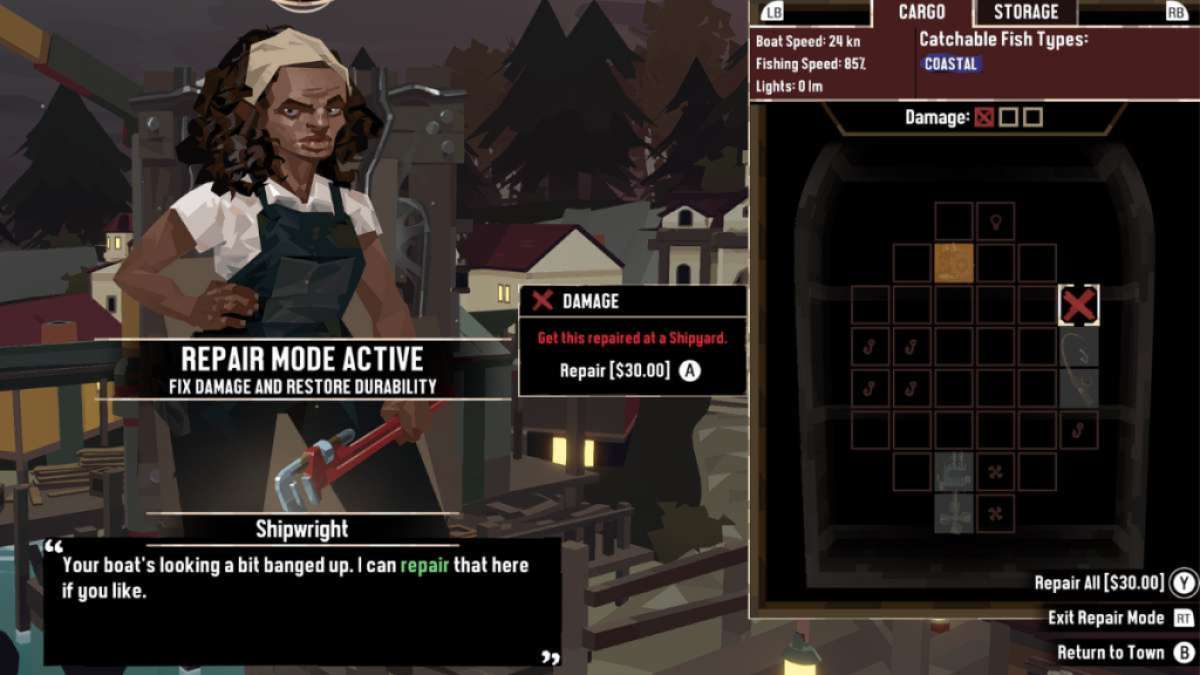 As you take to the open waters in Dredge, you'll naturally take damage to your boat that you just worked so hard to pay off. Luckily, the town has a Shipwright that will fix it for you for a price.
To repair your boat, go to the Shipwright and enter Repair Mode (RT on Xbox, R2 on PlayStation, ZR on Switch, T on PC). Click on the red X in your inventory, and the game will tell you how much it will cost to fix the damage. If you have enough money, confirm, and she will repair it.
For more information on Dredge, check out Dredge – Release date, platforms, cosmic horror fishing, and more! on Pro Game Guides.