There are over 120 sea creatures hidden across the open seas in Dredge, meaning you've got your work cut out for you if you're going for 100% Encyclopedia progress, especially since some fish are more difficult to catch. The Devil Ray is one of these, only spawning at a specific time of day and in one location. Here's how to find a Devil Ray and its location in Dredge.
How to find a Devil Ray in Dredge - location guide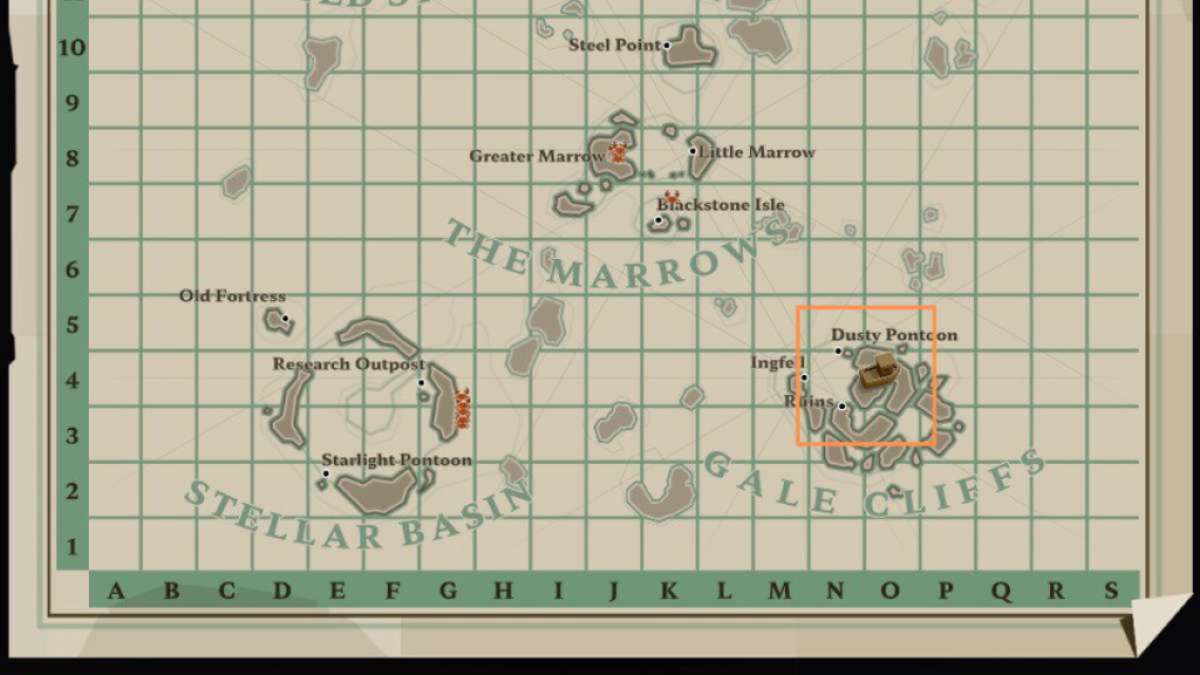 To catch a Devil Ray, head to Gale Cliffs in the southeast section of the map. Make sure it's nighttime, so rest at the nearby town of Ingfell or at the Travelling Merchant's Dusty Pontoon.
Sail over to map coordinate O-4 and either catch it at a bubbling spot with the Oceanic fishing technique or attach a Trawl Net to your boat and ride around until you pull in a Devil Ray.
Devil Ray Aberration in Dredge
While fishing for a Devil Ray, you may reel in its Aberration: a Withered Ray, AKA a mutant version of the creature. This creepy variant counts as a separate entry in your Encyclopedia and sells for more than its regular counterpart based on freshness and length.
If you're trying to grind cash for boat upgrades in Dredge, catching and selling Aberrations is an excellent method, so make sure to take any you catch over to the Fishmonger or Travelling Merchant as soon as possible before they rot and become worthless.
How to unlock Oceanic fishing in Dredge
You must have Oceanic fishing unlocked to catch a Devil Ray using your Rod. You can do this via the Rods tab of the Research menu, which you access at any dock. Select the Hydraulic Rod upgrade and spend one Research Part to unlock it, after which it will become available for purchase at the Shipwright.
How to unlock Trawl Nets in Dredge
You must unlock the feature first if you'd prefer to catch a Devil Ray using a Trawl Net. Like Oceanic fishing, it is unlocked via the Research menu, though in the Nets tab this time. Select the Heavy Duty Trawl Net upgrade and purchase it for four Research Parts, then buy it from the Shipwright.
For more information on Dredge, check out What is the Leviathan in Dredge & can you catch it on Pro Game Guides.