In Elden Ring, players can upgrade their weapons, learn incantations, perform magic, and even summon spirits to fight enemies. Spirit Tuning is one of these upgrade features players will have to unlock, and the quest starts when you first meet Roderika at Stormhill Shack.
Unlocking Spirit Tuning is a prolonged quest, and it's easier to complete them in parts. After speaking to Roderika three times, players will be rewarded with the Spirit Jellyfish ashes. You will also need the Chrysalids' Memento located inside Stormveil Castle. The area is swarming with enemies, and players will have to defeat them to acquire the item.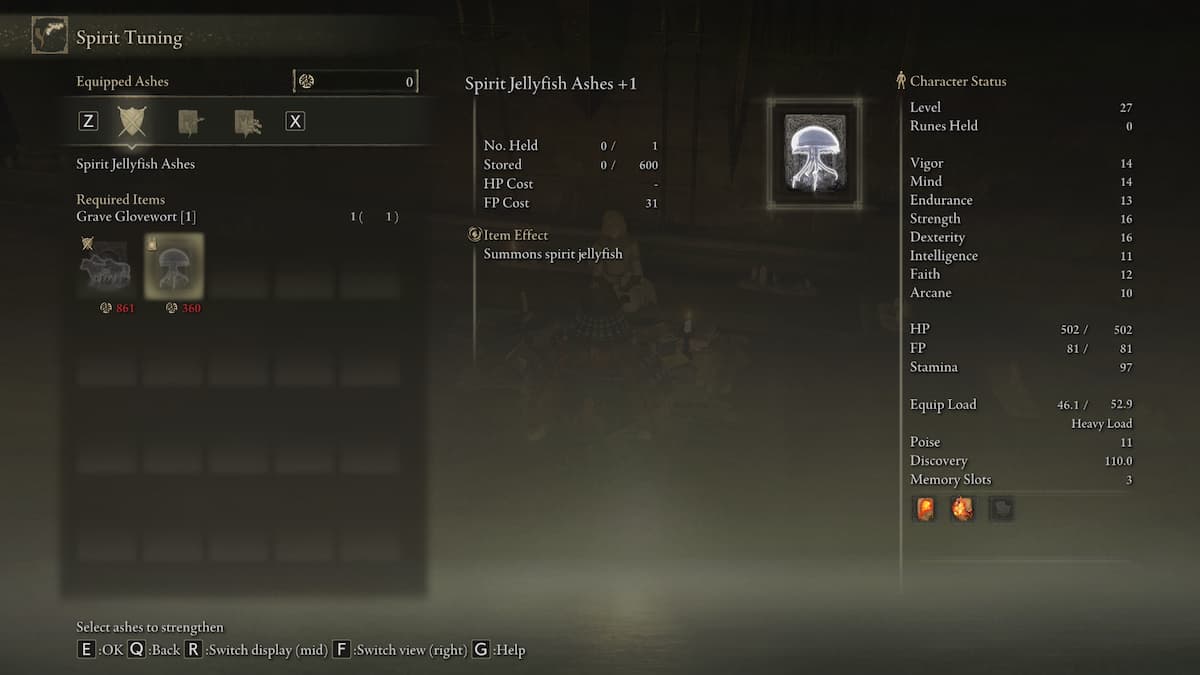 Players will also have to defeat Godrick the Grafted to progress through this quest. You will find Roderika at the Roundtable Hold once Godrick the Grafted is defeated. Interact with her and present the Chrysalids' Memento acquired earlier.
For the next part, players will need to interact with Blacksmith Master Hewg and ask him about Roderika. Return back to Roderika and inform her about the Spirit Tuning gift she has. After this, you will have to ask the Blacksmith to watch over Roderika and follow it up by saving the game. Once that's done, open the map to fast travel to the Table of Lost Grace to enter the Roundtable Hold. Players will find Roderika sitting by the Blacksmith offering Spirit Tuning.
Players can upgrade all of their Spirit Ashes from Roderika in exchange for Grave Glovewort and Ghost Glovewort. These items can be acquired by exploring all the various Catacombs in Elden Ring.
Wondering how to defeat the Demi-Human Chief? Check out How to beat Demi-Human Chief in Elden Ring on Pro Game Guides.