Liurnia is a region in Elden Ring located in the Northwest part of the map. If you travel along the road East of the Stormveil Castle, you will find the swamp area known as the Lakes of Liurnia. The Liurnia East Map fragment can be found North of the Liurnia Lake Shore Site of Grace.
Once at the Lake Shore Site of Grace, you will want to walk North through the swamp. The Liurnia East Map Fragment is located at the foot of a large pillar surrounded by enemies.
Related: Who is Melina in Elden Ring?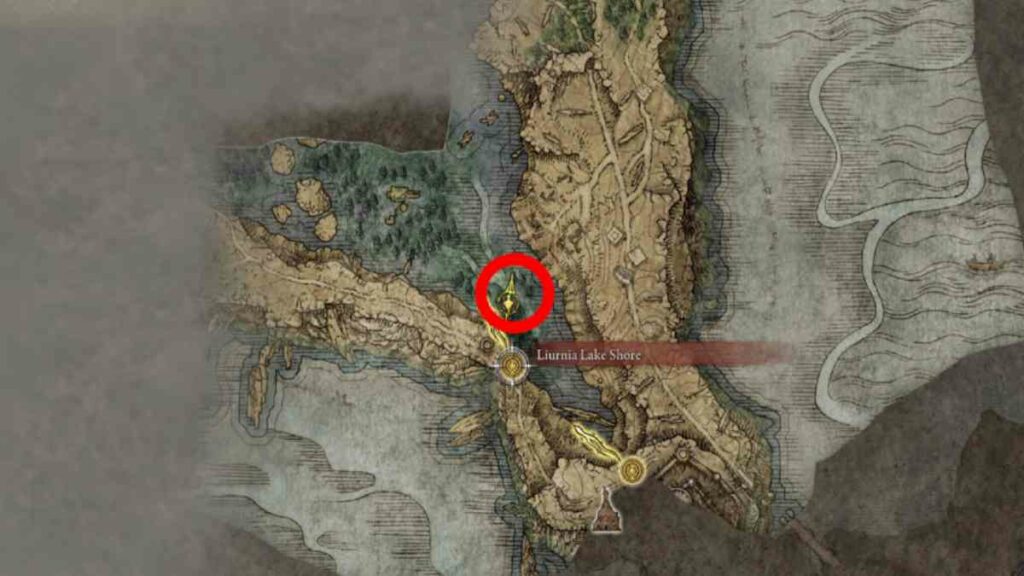 The enemies you will come across on your way to the map fragment are fairly slow creatures, but they have a lunging attack that can overwhelm your defense. If you get far from them, they will ring a bell that will shoot a seeking projectile. These ranged attacks can come pretty fast, so try to time them or get in close.
Once you find the map fragment, it will unlock the eastern piece of Liurnia on the map, which includes a castle and a minor tree further North.
For more Elden Ring map locations, check out Where to find Limgrave, East Map Fragment in Elden Ring? on Pro Game Guides.