Elden Ring is a massive game with tons of areas to explore. Before players are able to effectively explore, they will need to find Map Fragments. The Map Fragment for Limgrave, West can be found very early in the game at the Gatefront Ruins. This area is a short distance from the game's starting location and can be reached with ease.
Map Fragments will be found at stone pillars and can be spotted from quite a distance away. This specific Map Fragment is found in the center of an area that is pretty populated with enemies, so if players are seeking it out early in their playthrough, it is a good idea to employ some stealth here.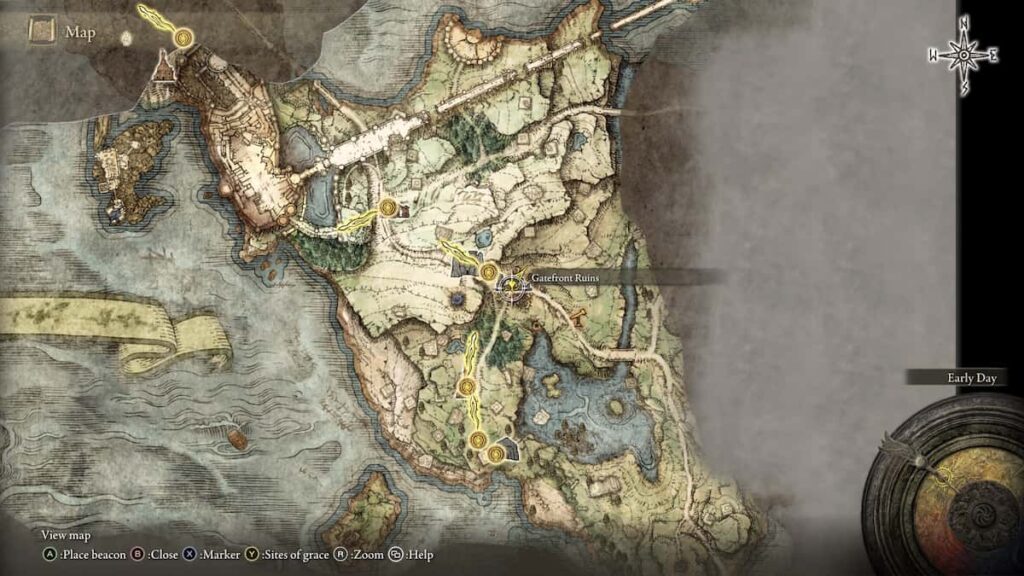 What are Map Fragments in Elden Ring?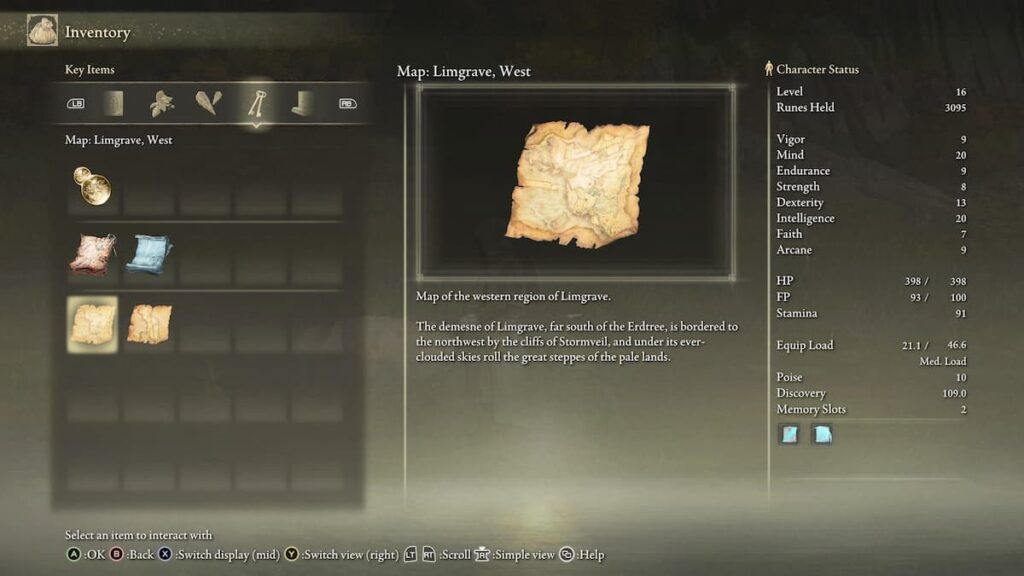 In Elden Ring, traversal and exploration are extremely important. The game doesn't do an enormous amount of work when it comes to leading players from one quest to another, which is a large part of the game's charm and appeal. This results in the game's map being vitally important throughout a playthrough.
By default, the game's map will be covered in a fog and even when players travel through an area it is left obscured by a grey shadow. Map Fragments are the key to uncovering the map. Finding these Fragments will uncover a corresponding section of the map. These items are important to seek out, especially in the early game.
Interested in finding more Map Fragments in Elden Ring and want to read more? Check out Where to find Liurnia East Map Fragment in Elden Ring on Pro Game Guides!