Video game emulators give you the chance to play games you can't buy anymore, or the systems don't work anymore. But with hundreds of emulators out there, it can be overwhelming to find the best video game emulators for dozens of systems. Well, have no fear, and check out our list of emulators below.
A Note on Emulation
Video game emulation is the process of replicating a game console or computer system's original hardware using software. For the most part, emulation is entirely legal when used on games that are out of copyright, unavailable for sale currently, or otherwise unable to be played.
Emulation is essential for archiving, preserving, and learning about video games and computer history. Moreover, modern games consoles and computers frequently use emulators themselves—for example, Nintendo's Virtual Console or the Xbox 360's original Xbox emulation.
However, it is essential only to emulate games you have legally acquired. If you use an emulator that utilizes a BIOS from the original console, you must operate a BIOS which you have 'dumped' (extracted) from your own console.
Note: Copyright laws on emulation may apply and we do not promote pirating. Pursue emulators at your own risk.
ZSNES - Super Nintendo Emulator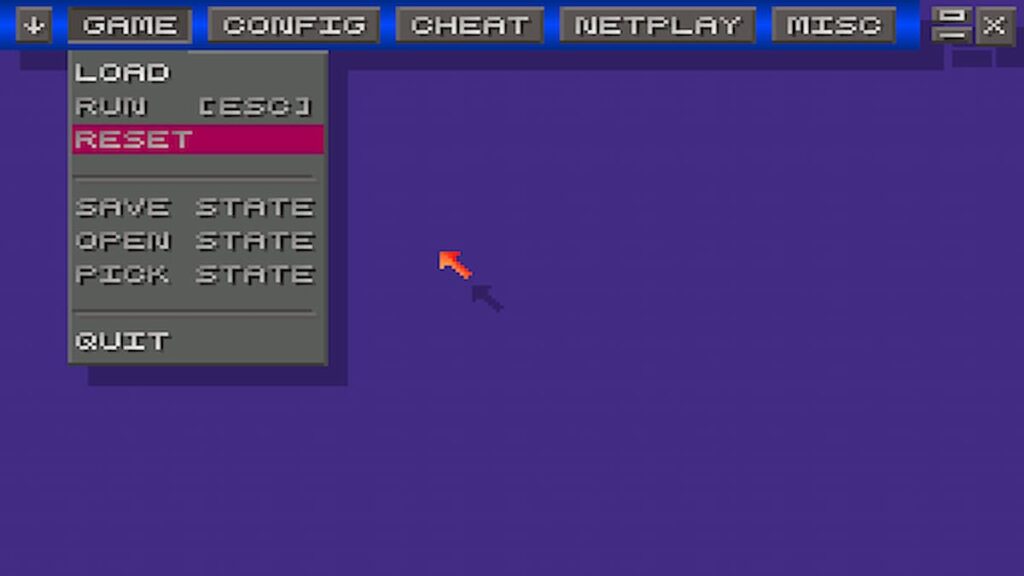 ZSNES is an emulator for the Super Nintendo Entertainment System (SNES). One of the oldest emulators on this list but still one of the most reliable, ZNES has been active since 1997. Running on DOS, but also functional in Windows, Mac OSX, Linux, and even Xbox, ZNES gives you access to the Super Nintendo's incredible back catalog of 1757 games.
Because of the advanced state of Super Nintendo emulation, ZNES also facilitates the use of new ROMs (game files) and ROM hacks. In practice, this means fan translations of older Japanese games (including classic JRPGs) or even original games for the system are playable with this emulator. Not bad for a 24-year-old piece of software!
Related: 8 Best JRPGs on Nintendo Switch 2020
VirtualBoyAdvance - Game Boy, Game Boy Advance, Game Boy Color Emulator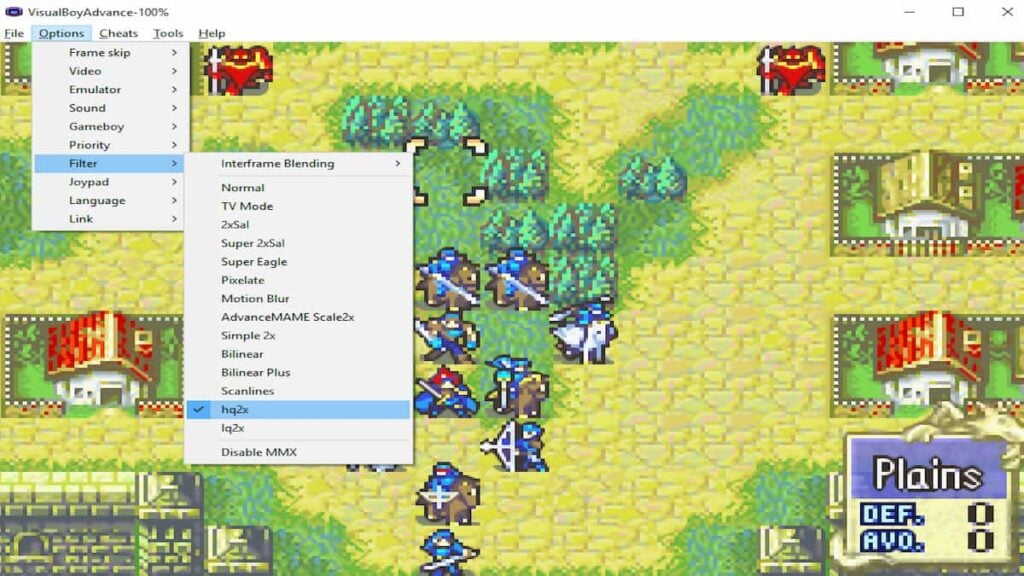 One of the most comprehensive emulators on this list, VirtualBoyAdvance, allows you to experience the golden age of handheld gaming on a PC. On top of granting access to the Game Boy Advance's 1,534 games, the emulator can also handle the Game Boy Color's 915 games and original Game Boy games as well. This makes it the go-to platform for many attempting Pokemon Nuzlocke Challenges and other retro game trials.
Beyond this emulator's ability to run games, the system has easy-to-use audio and video recording plugins. This gives you the ability to save WAV and AVI recordings for the games you play, which made it an obvious choice for aspiring YouTubers in the past. Combine this with GBA Printer emulation and Gameboy linking over LAN connection, and this is one of the best ways to experience Game Boy games today.
Dolphin - Nintendo Wii, Game Cube Emulator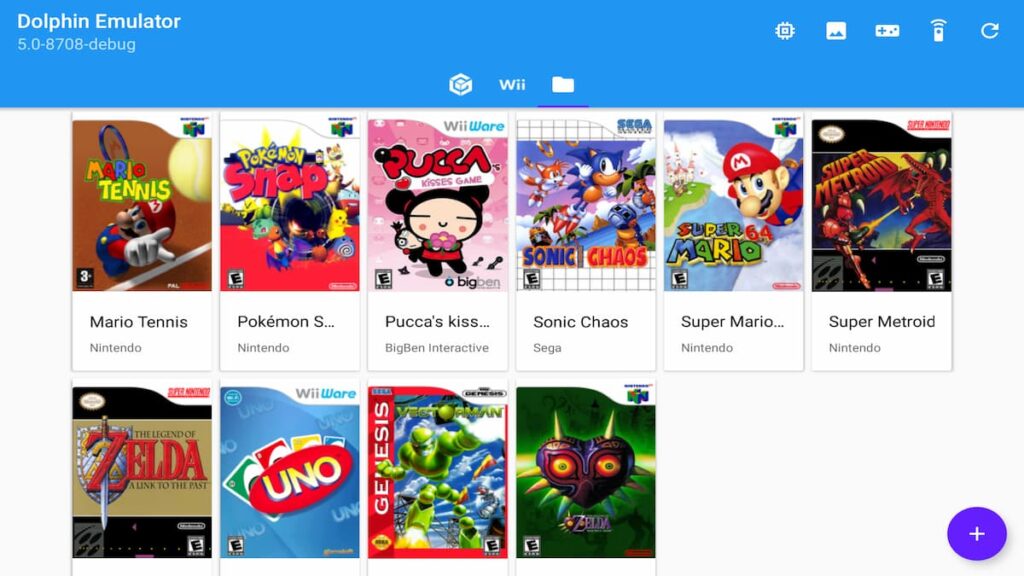 Dolphin is an emulator for GameCube and Wii that allows you to play games from those systems on Windows, Linux, MacOS, and Android. Although, initially, only a GameCube emulator, the popularity of the software led to expanding its reach to Nintendo's next console.
But beyond a simple emulator, Dolphin has become the nexus for the Super Smash Bros. community, who utilized Dolphin to play Super Smash Bros. Melee on newer hardware. Couple that with a massive array of features, including controller support for Wii nunchucks, and virtual GameCube Memory Cards, and emulated Wii flash memory, and this is the perfect way to enjoy some Nintendo classics.
Related: Leftover data stored in Super Mario 3D All-Stars emulators, potentially hinting at N64 Switch Online coming soon?
OpenEmu - Multiple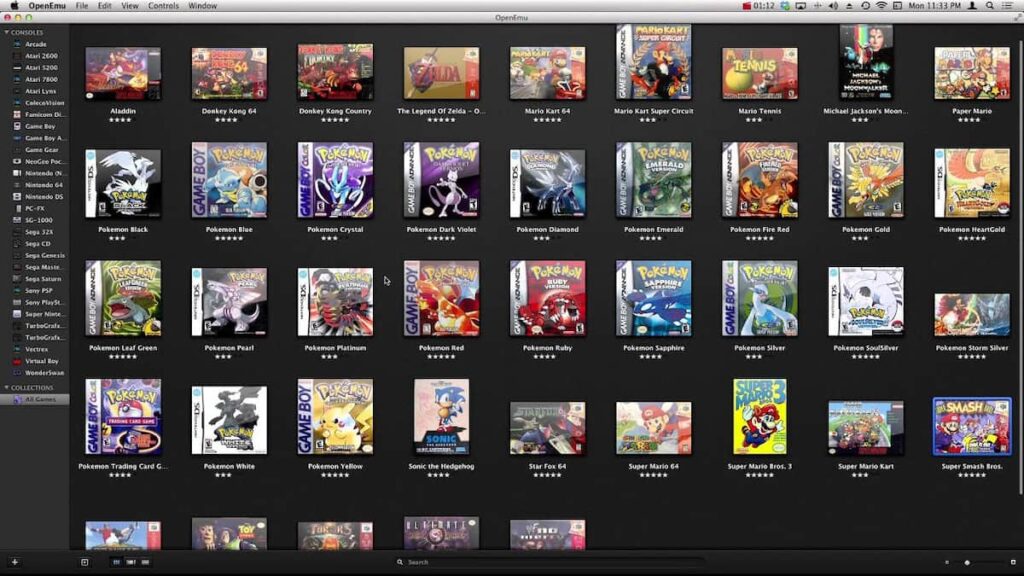 A hugely ambitious emulator project, OpenEmu is designed as an all-in-one emulator for as many games consoles as possible. OpenEmu incorporates the base code of other emulators to provide support for 32 emulatable platforms, ranging from the Atari 2600 to the Sony PSP.
What's more, the emulator has a host of quality of life features which make it the go-to platform for most of the systems it emulates. Native gamepad support and Bluetooth compatibility mean you can play classic games with DualShock 3 and DualShock 4 controllers and Xbox 360 and Xbox One controllers. An incorporated library means no messing around with folders outside of the system, and automatic downloading of game info and cover art makes this just an easy and reliable emulator to use.
DOSBox - DOS Emulator
Something a little different to the rest of the emulators on this list, DOSBox is a lifesaver for fans of older PC games. After the release of Windows XP in 2001, many games which previously worked on Windows no longer functioned as intended. DOSBox was created to give those games a second chance at life.
The best thing about DOSBox is its simplicity. Often, all it needs to make an older game run is to drag the .exe file onto the DOSBox icon and drop it. Then, DOSBox will do all the configuration and hard stuff for you, giving you a windowed and functional version of your game.
Picking your perfect PC for emulation? Our list of 2021's 5 Best Mini PCs for Gaming is the best place to start!