Escape Academy challenges you to complete a series of escape rooms in the prestigious Escape Academy. Some of these challenges can be difficult for a single escapist, so you may be wondering if you can bring a friend and play local multiplayer or split-screen in Escape Academy.
Can you play split-screen or local multiplayer in Escape Academy?
The answer is yes—you can play split-screen or local multiplayer in Escape Academy. This is a great feature for those who prefer to sit side-by-side while playing. Escape Academy also features support for mouse and keyboard and controller support, so you can play with whatever you are more comfortable with.
Related: What is Escape Academy? Release date, platforms, and more!
If you don't have any local friends to play with, you can also play online with crossplay which functions similar to split-screen. Playing a friend gives you an extra brain to solve puzzles as well as a buddy to enjoy the delightful gameplay of Escape Academy.
How to play split-screen in Escape Academy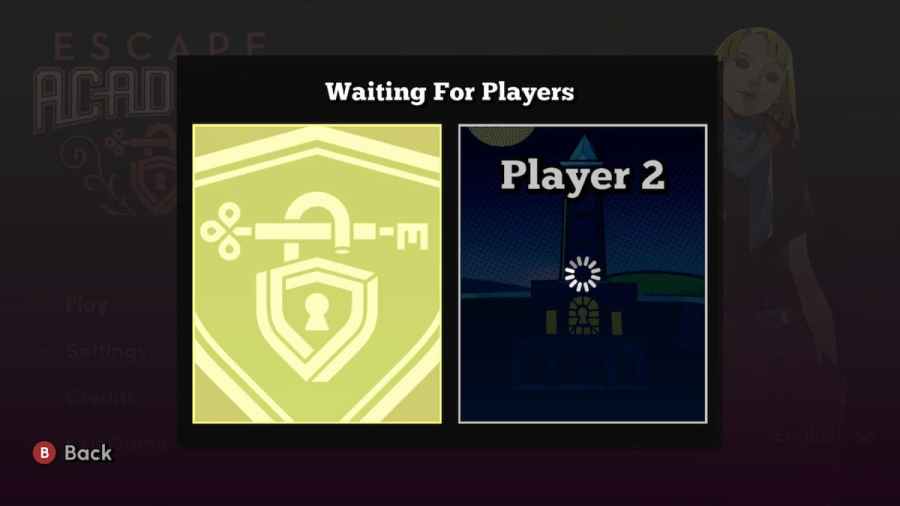 Playing with a friend split-screen in Escape Academy is incredibly easy. From the main menu, select Play and then Local Multiplayer. Once you do this, you can start a new game or select a pre-existing one, hook up either mouse and keyboard or controllers, and hop into Escape Academy in glorious split-screen.
For more information on Escape Academy, check out All achievements/trophies for Escape Academy and Is Escape Simulator cross platform or cross-play? on Pro Game Guides.