Despite a rocky launch, I found that Exoprimal runs flawlessly on my PS5 and PC. Just when I thought this was the one thing Capcom had done right with this game, reports of players being unable to log into their Capcom IDs started pouring in all over the internet. If you're one of the affected players, you know how frustrating it is to be unable to play. Luckily, we have a fix for this troublesome bug.
Troubleshooting the Capcom ID not working bug in Exoprimal
To troubleshoot the error causing your Capcom ID to not work properly in Exoprimal, you should double-check which account is linked to your Capcom ID. It's a fairly straightforward process; follow these steps to perform the check:
Follow this link to Capcom ID MyPage on the company's official ID website.
Make sure you are signed into your Capcom account.
If you haven't done so already, you will have to link your Platform Account to your Capcom ID. Scroll down to the Platform Account Information section to see what PlayStation Network, Xbox Live, or Steam accounts you have linked.
If your platform isn't the one you're using to play Exoprimal on, link the proper Platform Account Information with your Capcom ID.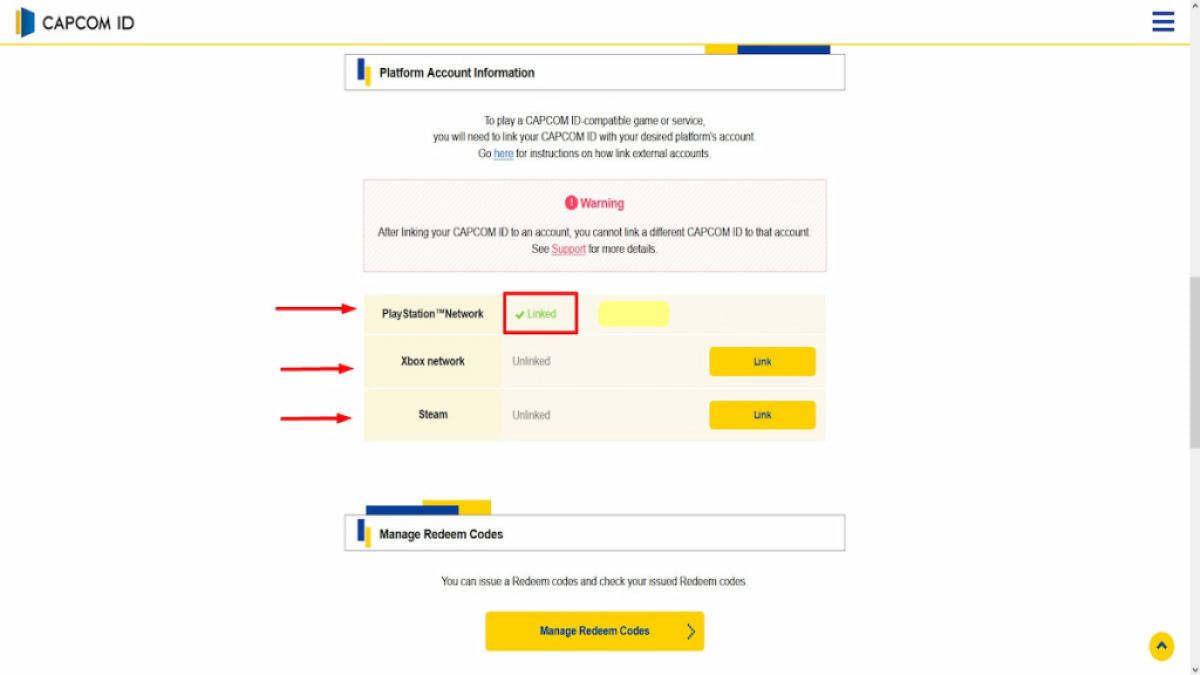 Restart the platform you're playing Exoprimal on to reestablish a new connection link with servers. Doing so should clear out any errors caused by accounts not being linked.
I had the same issue when I tried to sign up for the Exoprimal beta test while logging into the downloaded game instance on my PS5 platform, and linking my Capcom ID account seemed to have solved this issue successfully. We must warn you that there also might be a possibility of game servers going down, in which case, there is nothing you can do but wait for Capcom to fix any issues.
Looking for more information on the exciting dino shooter Exoprimal? You've come to the right place! Check out All Exoprimal Classes, Explained, and All Exoprimal Game Modes, Explained here on Pro Game Guides!