The demo for Expeditions: Rome is now available to play for free. It is not the full experience, but it gives potential buyers a taste of what is to come.
Players can find it directly on the Expedition: Rome Steam Page.
Related: Expeditions: Rome - Pre-Order Bonus, Special Editions
In the game, players lead an entire legion to victory. However, most of Expeditions: Rome has turn-based combat.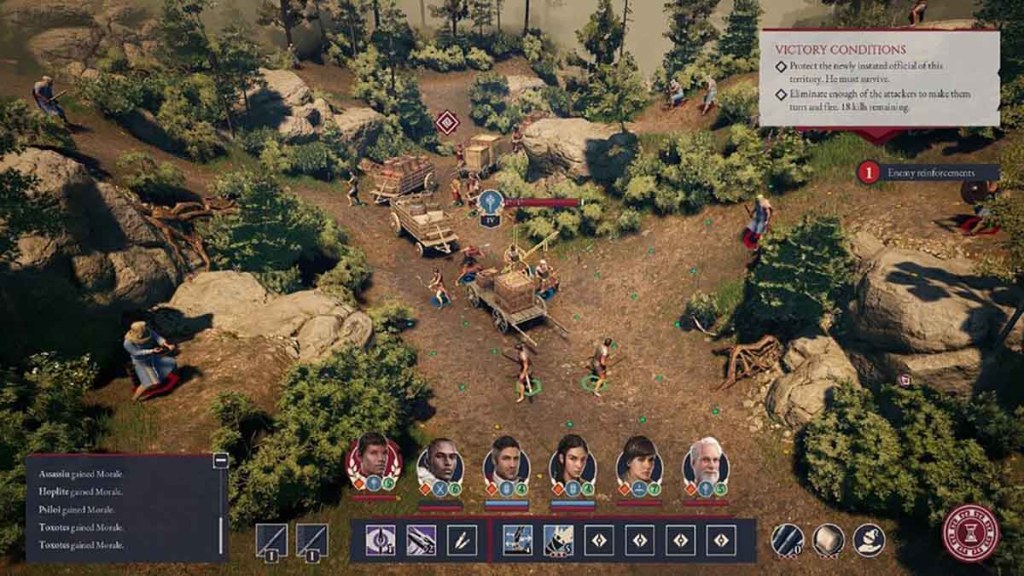 Steam boasts of three great war campaigns in Greece, North Africa, and Gaul, likely mimicking the campaigns of Julius Caesar. Logical Artists make it seem like the game is massive when you're tasked with just being a commander.
The fights, as well, feel like a regular game where you only have a party of a few people. Although the demo only lets players play for four hours, that's what we took away. Later in the game, we're sure there will be more happening.
Try out the demo to determine if you will enjoy the game before buying it. The player assumes the role of Legatus, whose father was murdered by a political opponent, forcing him to flee Rome and take refuge in a military campaign to subdue a Greek rebellion.
Now that you're updated on how to download the demo, you should read Is there DLC for Expeditions: Rome? to see if you can get more from the game! For more info, guides, and news on Expedition: Rome, stay here on Pro Game Guides!