While not present in every farming simulator, romance is a centerpiece in many games like Stardew Valley. Fae Farm is no different, giving you several romanceable characters. Things do vary a bit in how quickly you get to meet your potential suitors. But things do eventually heat up, and here's how you can make it happen!
Does Fae Farm have Romance?
Fae Farm does have romance! Developers confirmed romance in Fae Farm even before the game was released. Like many other games in its genre, Fae Farm will allow you to choose between a select cast of love interests (if you want to, that is).
Related: Fae Farm – Platforms, Farming Gameplay, Release Date, & More!
Who can you Romance in Fae Farm?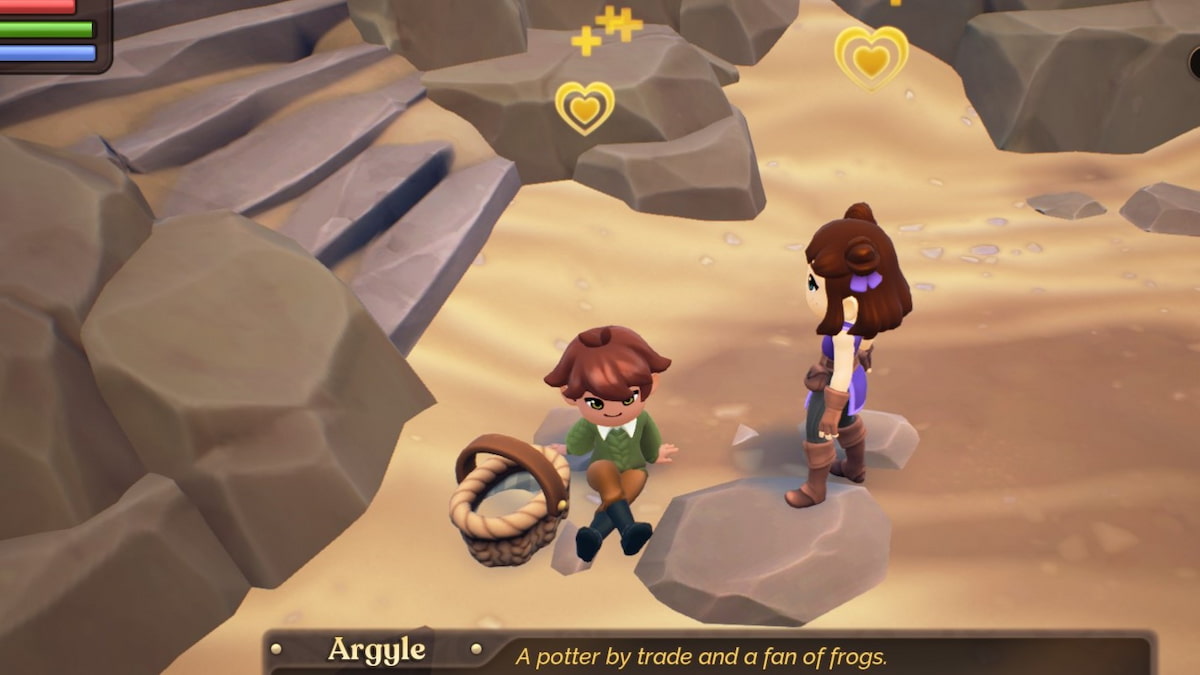 You have six romanceable character options in Fae Farm. Your options are a mix of fae and human, giving you even more choices. While not all are immediately available, it's still ultimately good for you to be aware of them from the get-go and learn their names:
Argyle (Human)
Galan (Fae)
Jack (Human)
Nhamashal (Fae)
Pepper (Human)
Pyra (Fae)
How to Unlock All Romanceable Characters in Fae Farm
Only two of your love interests are in your world when you start playing. Jack and Argyle can be found around the map when you first begin playing Fae Farm, but the other four will take you some time to unlock. To gain access to your other romance options, you'll have to finish the Watery Wonder mission and remove the whirlpools. After this, you'll see the other four characters in your town the next day.
Want to read more about romance in farming simulators? If so, check out Is there romance in Harvestella? on Pro Game Guides.