Fall Guys is a highly-competitive platforming game featuring a series of rounds in which 60 players compete to claim the Crown. With so many players, it can be difficult to win, and you can easily lose track of your friends, especially if you are just starting out. This may leave you wondering if you can create private lobbies and practice or just play with your friends in Fall Guys.
Can you make private lobbies in Fall Guys
The answer is yes—there are private lobbies in Fall Guys. These are great for just getting you and your friends together and practicing your skills. In addition, custom games are a great way to learn courses and master obstacles that are giving you a hard time.
How to make private lobbies in Fall Guys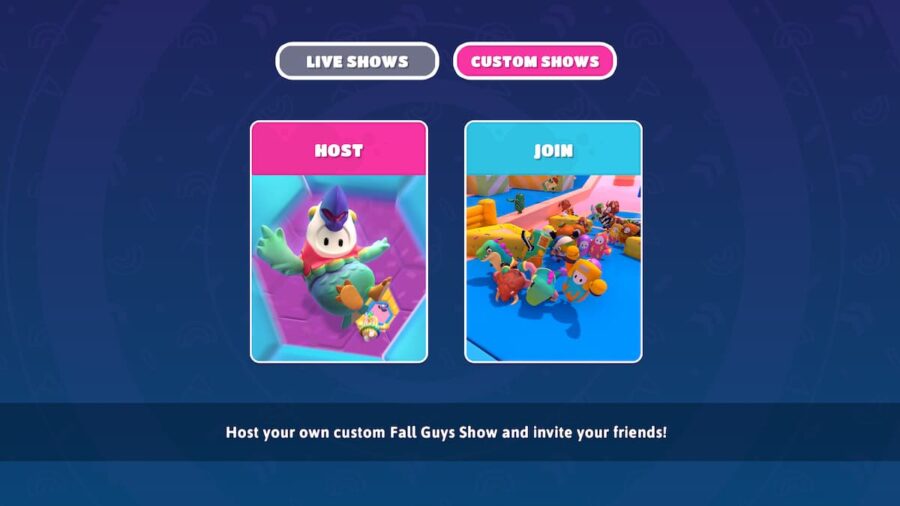 To make a private lobby and custom game in Fall Guys, press the X button on Xbox, Square on PlayStation, Y on Switch, or simply click the show selector on PC. From here, select Custom Shows. Here, you can either join or host a private lobby.
If you host the game, you will need to share a five-digit code, but if you join a match, you will need to enter this code. A private lobby can only hold a total of 60 players, just like normal games, but you can fill them with your friends instead of random players.
For more information on Fall Guys, check out Fall Guys Sweet Thieves – Strategies for Guardians & Thieves and Fall Guys – How to press the button in Sweet Thieves on Pro Game Guides.