Citra's Trials are one of the many ways to collect Cash and other crucial rewards in the Vaas: Insanity DLC. Your only objective during the Trial mission is to survive waves of enemies in order to successfully complete the challenges.
There are three Trial Quests located on different regions of the map. These points of interest are marked as a flame icon as depicted in the image below.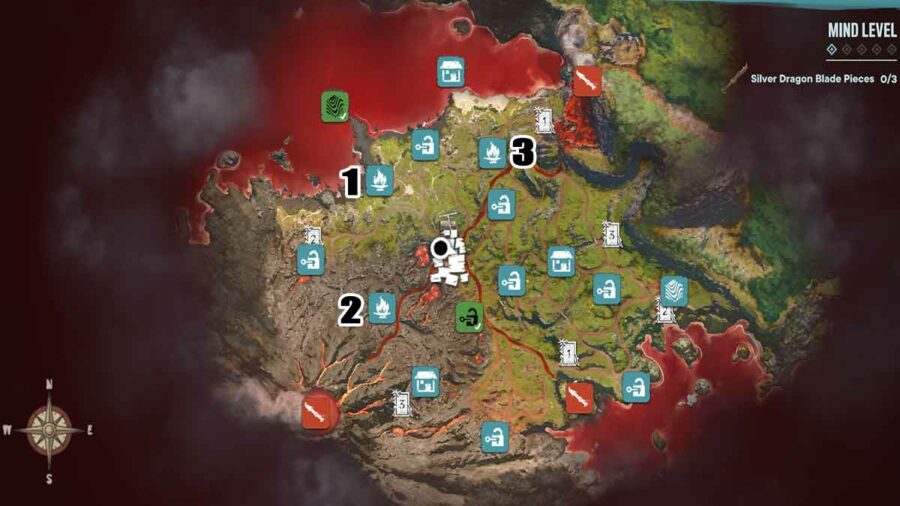 Here's a list of all three Citra's Trial locations as shown on the Vaas DLC map:
Pain

Difficulty Level - Four
Rewards - 200 Cash and other items

Endurance

Difficulty Level - Four
Rewards - 200 Cash and other items

Survival

Rewards - 200 Cash and other items
Related: How to get Vaas Weapons and Armor in Far Cry 6 Vaas: Insanity DLC
The rewards you get are truly game-changing and will definitely help you during the quest. Apart from the guaranteed 200 Cash reward, you can collect bonus Cash from dead enemies' bodies. And the most important reason you should be doing the Citra Trials is to obtain the Still Standing Power.
1UP Power essentially grants you an extra life and saves you from dying. The perk will replenish your health once if your health bar reaches zero. This way you will not lose your accumulated items, weapons, and Cash.
You can equip up to three Still Standing Power in the available slots. In case you don't want the reward and already have the Power you need, you can sell it for 1,000 Cash.
Stay tuned to Pro Game Guides for more Far Cry 6 and Vaas: Insanity DLC content. In the meantime, head over to our article – Best Mirror Skills and Traits in Far Cry 6 Vaas: Insantiy DLC.