Sometimes, while starting a new edition or version of FIFA like FIFA 23, players tend to change the name or logo of their registered FUT club for a bit of luck or a fresh look. Either way, you can always customize and rename your FUT club from the FIFA Ultimate club settings menu.
How to rename your FUT club in FIFA 23
As mentioned earlier, you need to visit the FIFA Ultimate Team settings to customize anything related to your FUT club. To rename, follow the given steps given below.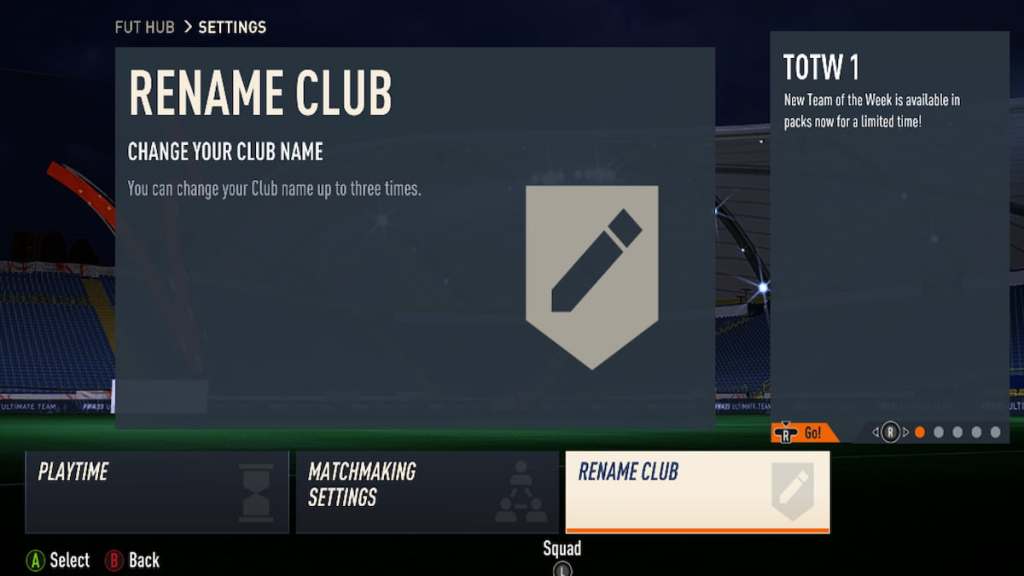 Open FIFA 23 and go to the main menu.
Click on Ultimate team and reach the FUT main menu.
Inside the Ultimate Team Hub, navigate the main menu and reach the Club section using the RB/LB or R1/R2 button if you are on a gamepad. For PC players, use your mouse or Q/E button to find the Club option.
Under the Club sub-section, choose the Settings button.
Now, browse the settings and click on the Rename Club button.
Use the text editor to rename your FUT club to your desired choice and click on the confirm button. Along with renaming your club, you can also alter the three-letter abbreviation to denote your club on scoreboards.
Remember, you can only change the name of your FUT club a total of three times during your career.
For more on FIFA, check out Is FIFA 23 the last FIFA game? Answered, or FIFA 23: How to play as Ted Lasso and AFC Richmond on Pro Game Guides.