The new AcceleRATE feature in FIFA 23 has revolutionized the pacing system, which quintessentially defines how a player runs. Running style depends on a player's constitution, height, strength, agility, and other factors. The AcceleRATE feature classifies players into three distinct archetypes based on their physical attributes. Lengthy is one of the AcceleRATE archetypes of players with tall stature and well-built composition. Here's everything you need to know about the Lengthy archetype in FIFA 23.
Who are the best Lengthy players in FIFA 23?
The new AcceleRATE pace system classifies players into three specific archetypes-Controlled, Explosive, and Lengthy. Agility, Strength, and Height are the main contributing factors behind these archetypes. For Lengthy players, while they lack in the instant jolt of acceleration, they perform exceedingly well over distances. For example, consider a player like Karim Benzema or Erling Haaland. While they are slow at the start of a run, these players gain momentum at full stride, breezing past defenders smoothly.
Related: FIFA 23 Road to the Knockouts, explained and expected start date
Lengthy players are tall and strong, but they lack in the agility department. In Ultimate Team, players can apply different Chemistry Style consumables to Lengthy players, affecting their initial archetypes. For instance, Marksman, Hawk, Architect, and Sniper are a few Chemistry Styles that affect a player's Physical and Pace attributes. Several players have experienced how dominantly the Lengthy archetype performs in-game, especially with different Chemistry Styles. You can effectively change a player's archetype by applying the proper Chemistry Styles. The criteria for falling under the Lengthy archetype are listed below.
FIFA 23 Lengthy archetype requirements
Agility: 65 and above
(Agility - Strength): 15 and above
Acceleration: 55 and above
Height: More than 174 cm (5'9")
Example player: Erling Haaland
Best Lengthy Strikers in FIFA 23
Erling Haaland
Karim Benzema
Romelu Lukaku
Tammy Abraham
Dušan Vlahović
Best Lengthy Midfielders in FIFA 23
Paul Pogba
Sergej Milinkovic-Savic
Declan Rice
Denis Zakaria
Thomas Partey
Franck Kessié
Casemiro
Rodri
Best Lengthy Defenders in FIFA 23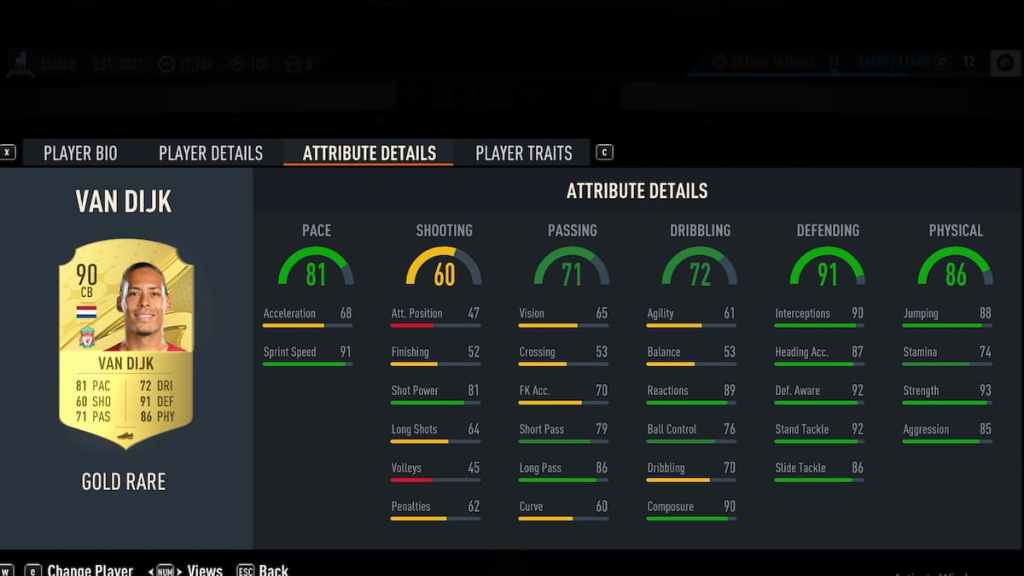 Virgil Van Dijk
Joško Gvardiol
Matthijs de Ligt
Antonio Rüdiger
Ruben Dias
Kalidou Koulibaly
Joe Gomez
Niklas Süle
For more on FIFA, check out Who are the top 23 players in FIFA 23? or What is Player Career Personality in FIFA 23? on Pro Game Guides.