If you're one of the players aiming to gain MGP as fast as possible for the Regalia mount in Final Fantasy XIV, you might feel like earning the Golden Saucer's currency can take long. At first, making 200,000 points for Regalia's limited-time run can seem impossible, but anyone can quickly get MGP with the right tips.
There are several ways for players to earn MGP at an expedited rate when playing Final Fantasy XIV. We've listed the fastest ways to make MGP in the game, so pick and choose which events best suit your playstyle when wracking up points.
Related: How to Earn Gil In Final Fantasy 14
Challenge Logs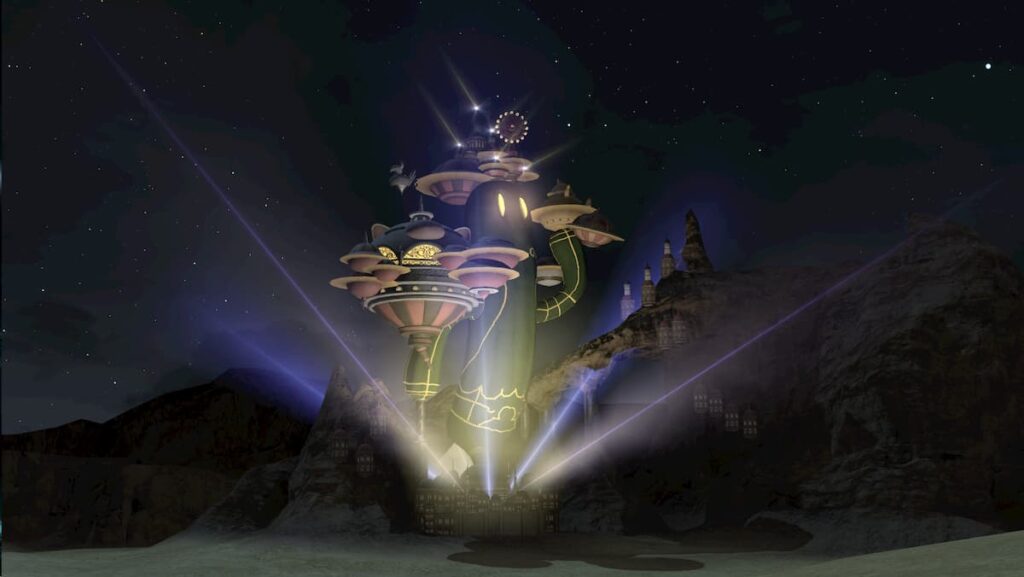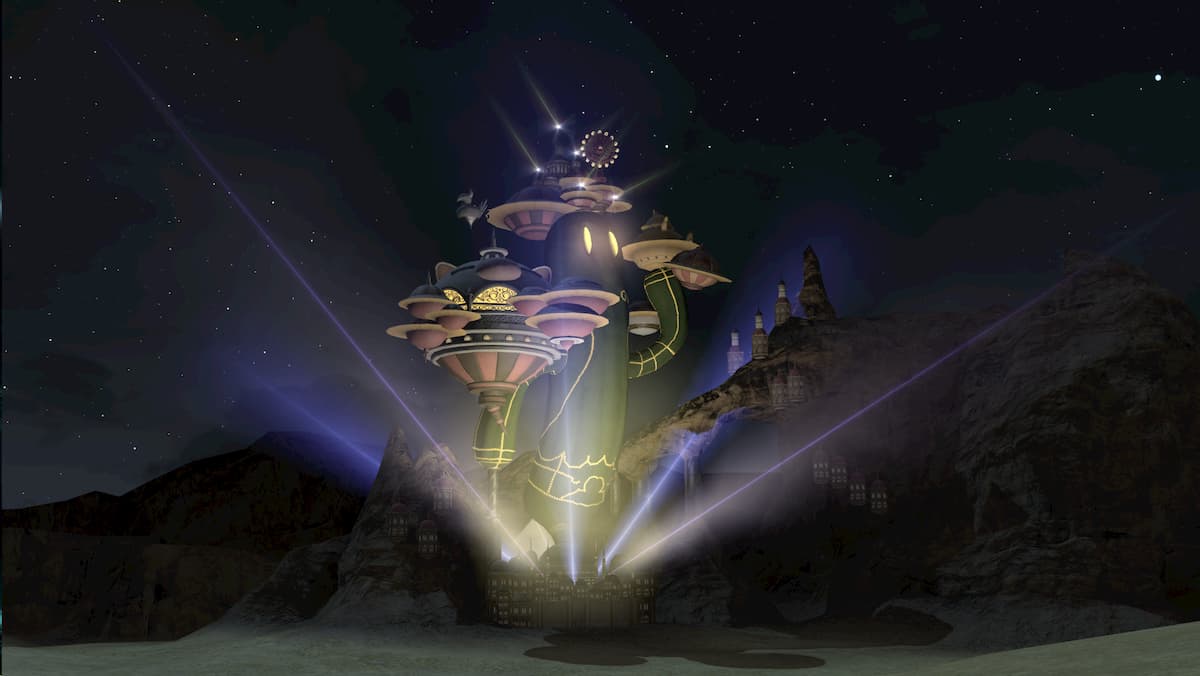 Each Tuesday, Final Fantasy XIV gives players a list of challenges to tackle with unique rewards, including players in the Golden Saucer. Completing Golden Saucer evens rewards players with MGP for things they're most likely already doing. Check out this week's requirements by selecting Logs from the menu and opening the Challenge Logs menu.
GATE Events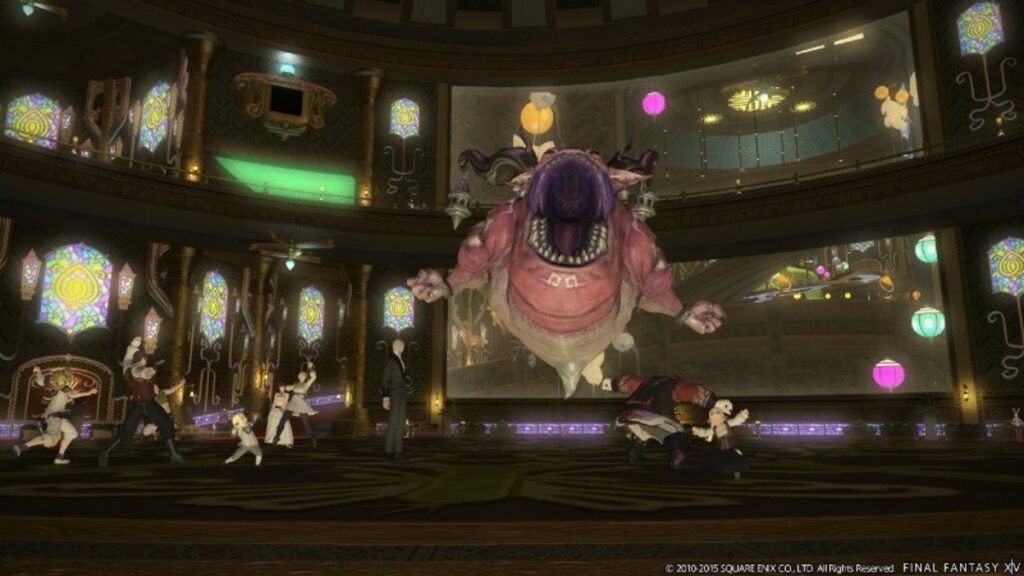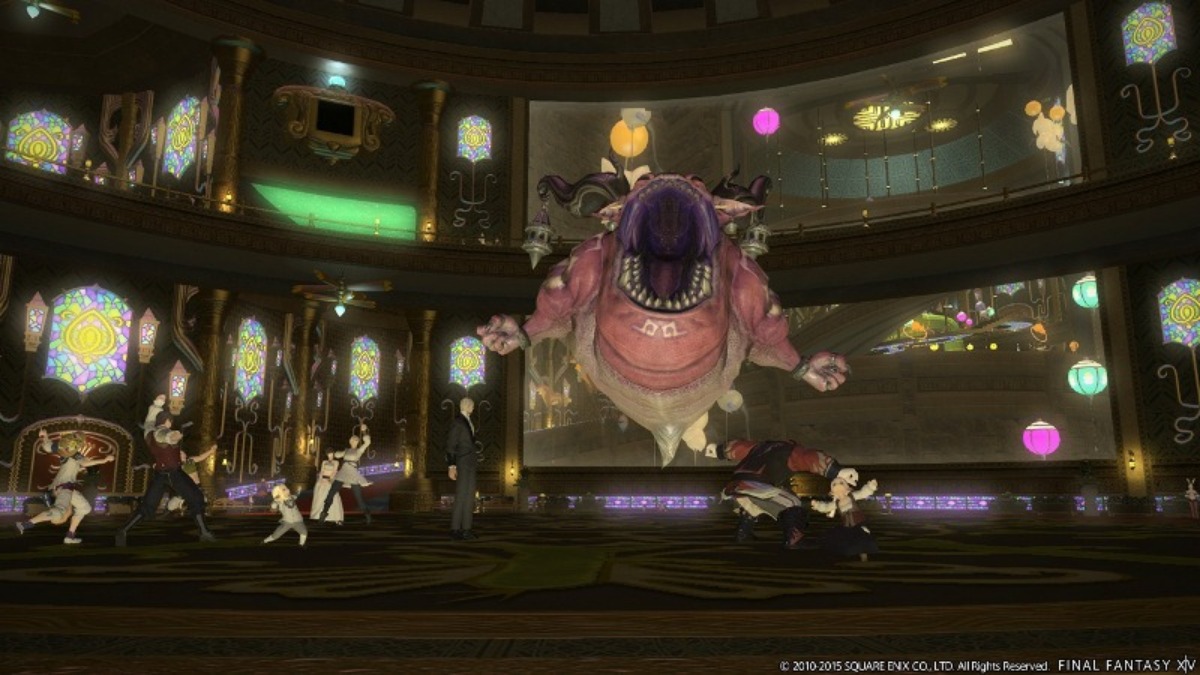 Every 20 minutes in the Golden Saucer, GATES, or Gold Saucer Active Time Events start. These events allow players to attempt a series of trials for an MGP reward. Like the Leap of Faith, some task players with completing an obstacle course, while others, like Any Way the Wind Blows, pit players against a monster aiming to knock them off the center stage. To participate in these events, talk to one of the GATE clients in the Golden Saucer, and they'll teleport you to the following event location.
Fashion Reports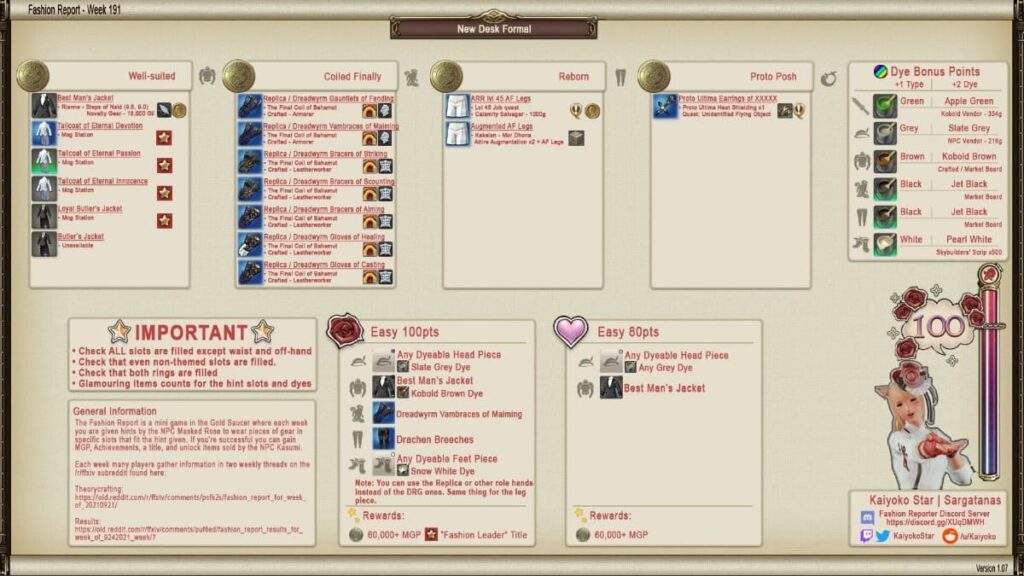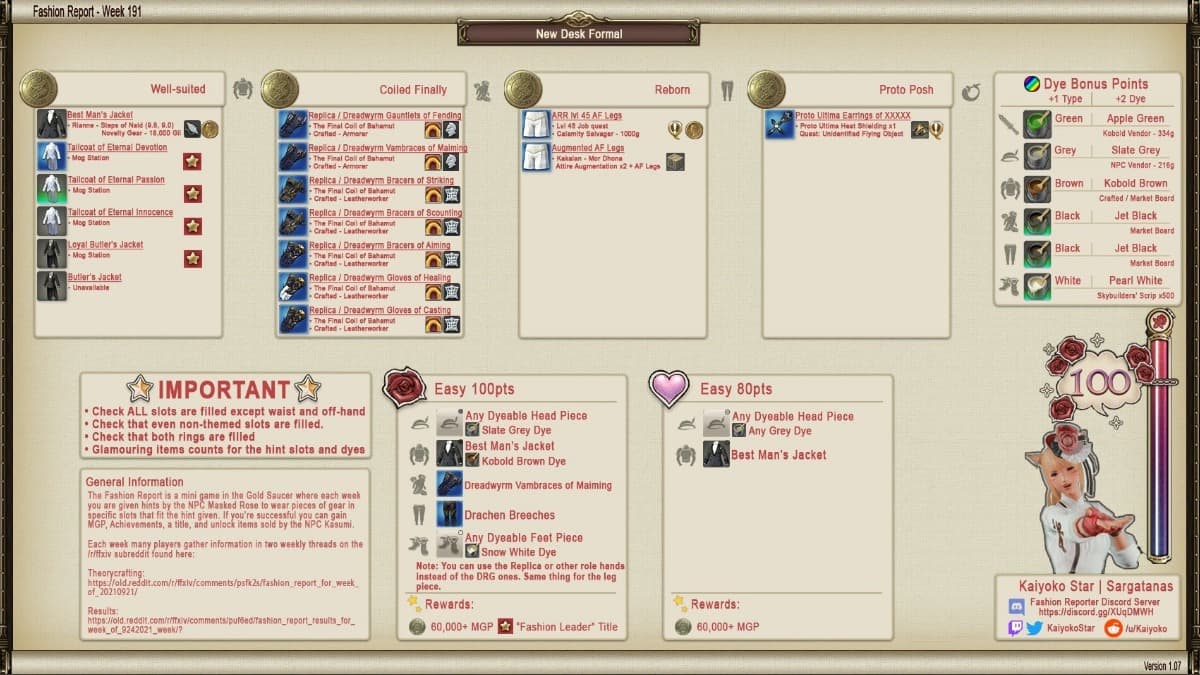 Every Friday, the Masked Rose comes to the Golden Saucer, requesting players dress themselves according to a theme. Should players dress just right, they'll earn up to 60,000 MGP as a reward for their efforts. Thankfully, great community members like KaiyokoStar post the requirements for the current week's Fashion Report on Twitter each week. Just make sure to finish this quest up before Tuesday, as the vendor leaves Monday evening.
Mini Cactpot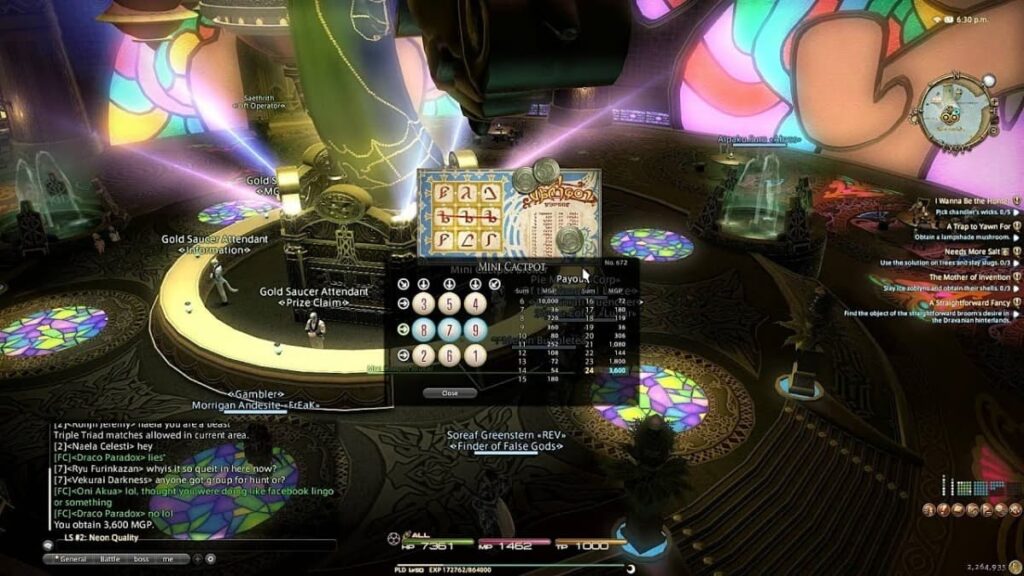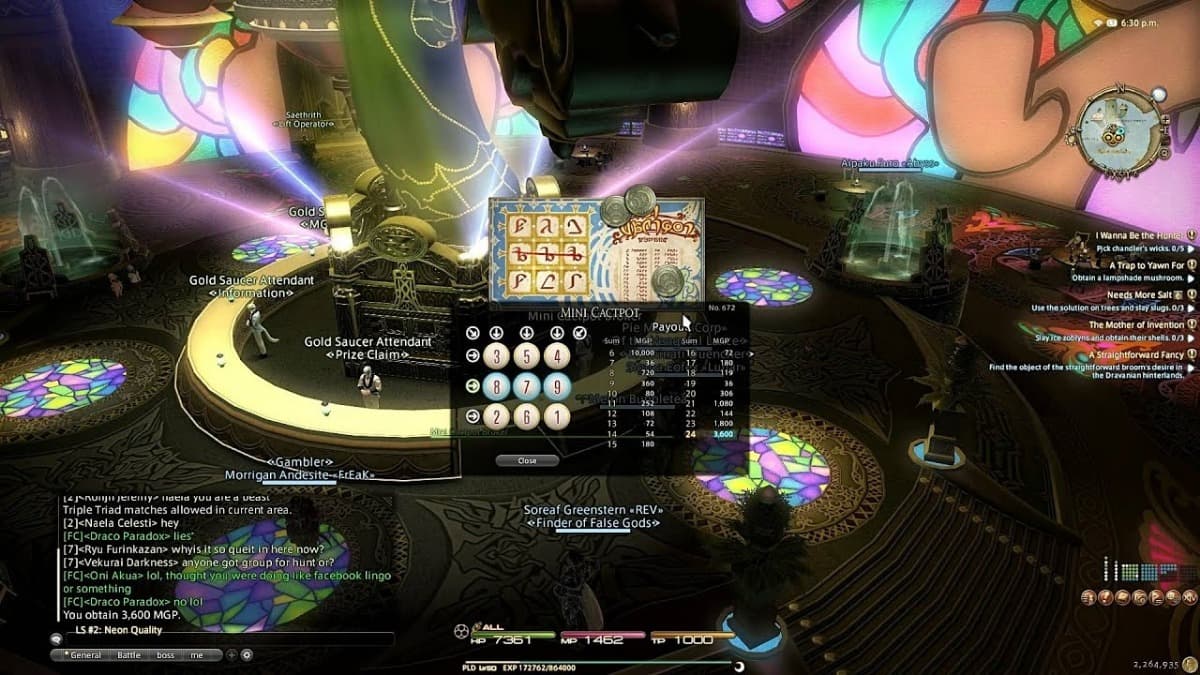 Players can pick up three Mini Cactpot tickets a day by heading to the Golden Saucer Attendant table. For just 10 MGP a piece, it's a game that is guaranteed to make MGP. If you're lucky, you'll even get a jackpot, earning 10,000 MGP in one go. While not every card contains a Jackpot, there are plenty of other prizes worth aiming for. Just make sure to check the payout numbers on the side of the card before testing your luck with each card.
Related: How long does the free trial last in Final Fantasy XIV?
Jumbo Cactpot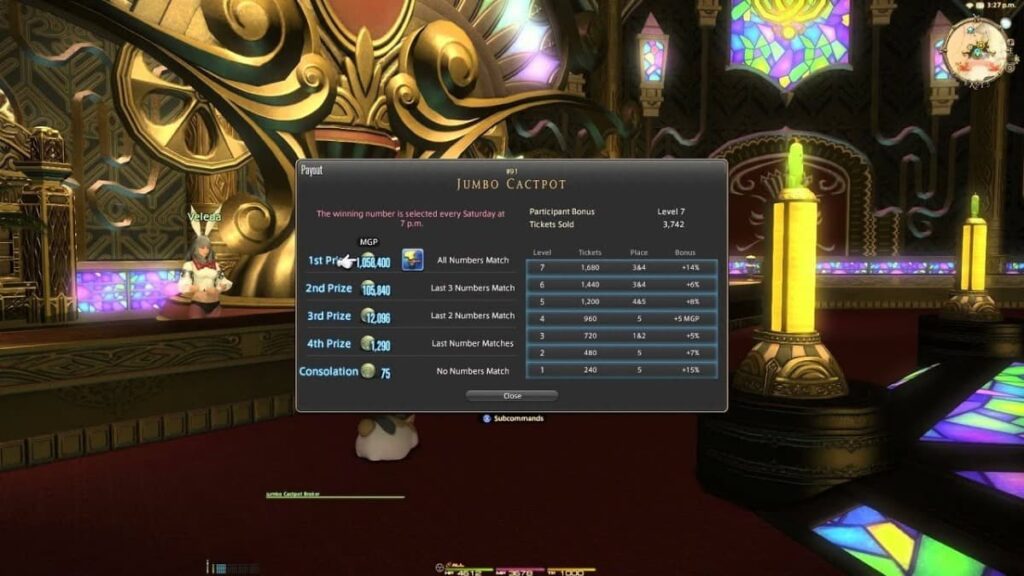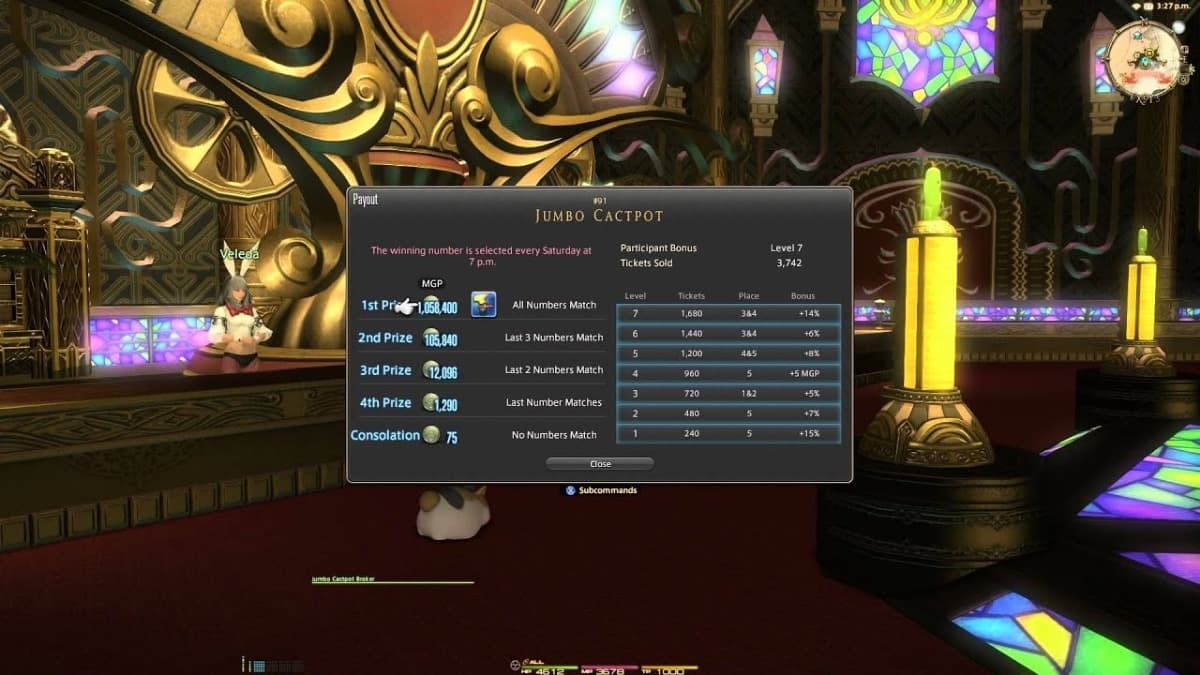 The Jumbo Cactpot is a weekly drawing in the Golden Saucer. Like the Mini Cactpot, players can pick up three cards per drawing, even choosing the four numbers they want on their card. Prizes here are worth far more than the Mini Cactpot, though, with 1st prize netting lucky gamblers over 1,000,000 MGP. Make sure to grab these in time for the weekly drawing at 11:00 PM ET each Saturday! Ticket prices go up with each purchase per week, running 100, 150, and 200 respectively, but the results are often worth the risk.
Golden Saucer Minigames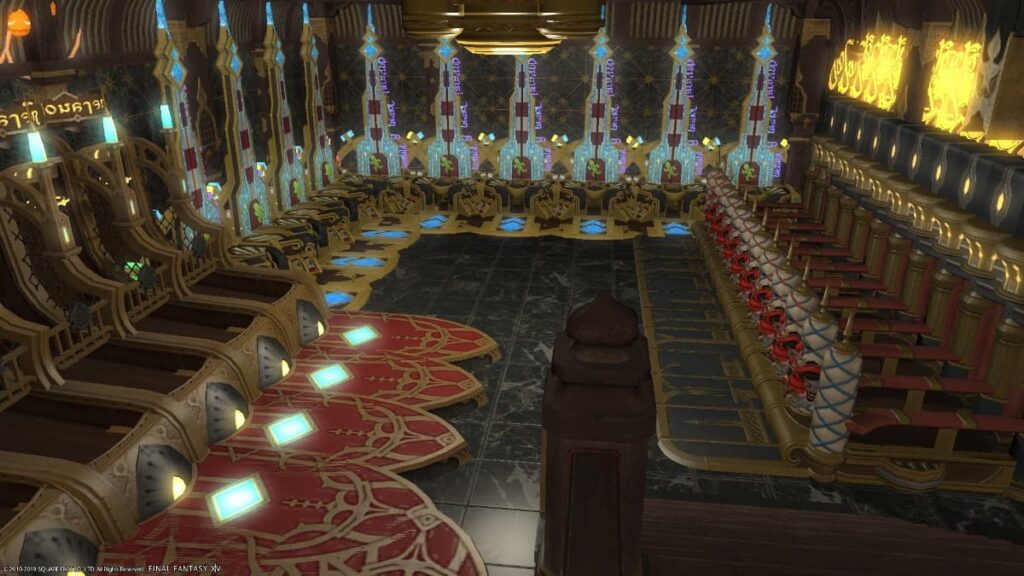 For a more consistent cash stream, players can participate in one of the Golden Saucer's many mini-games. They may not yield a ton of points per play, but there's no limit to how many games users can try. It'll run players one MGP per play, but it's worth the payment when the lowest payout is 10 MGP.
For insight on what to spend all that lovely MGP on, check out our All Golden Saucer prizes in Final Fantasy XIV Online here on Pro Game Guides!