In Final Fantasy XIV Patch 6.3, a plethora of new craftable gear, items, and more were added, all requiring a strange material called Gripgel. Gripgel is an essential ingredient in the Item Level 620 Indagator's gear sets and is quite hard to obtain. Here's how to get Gripgel in Final Fantasy XIV.
How to obtain Gripgel in FFXIV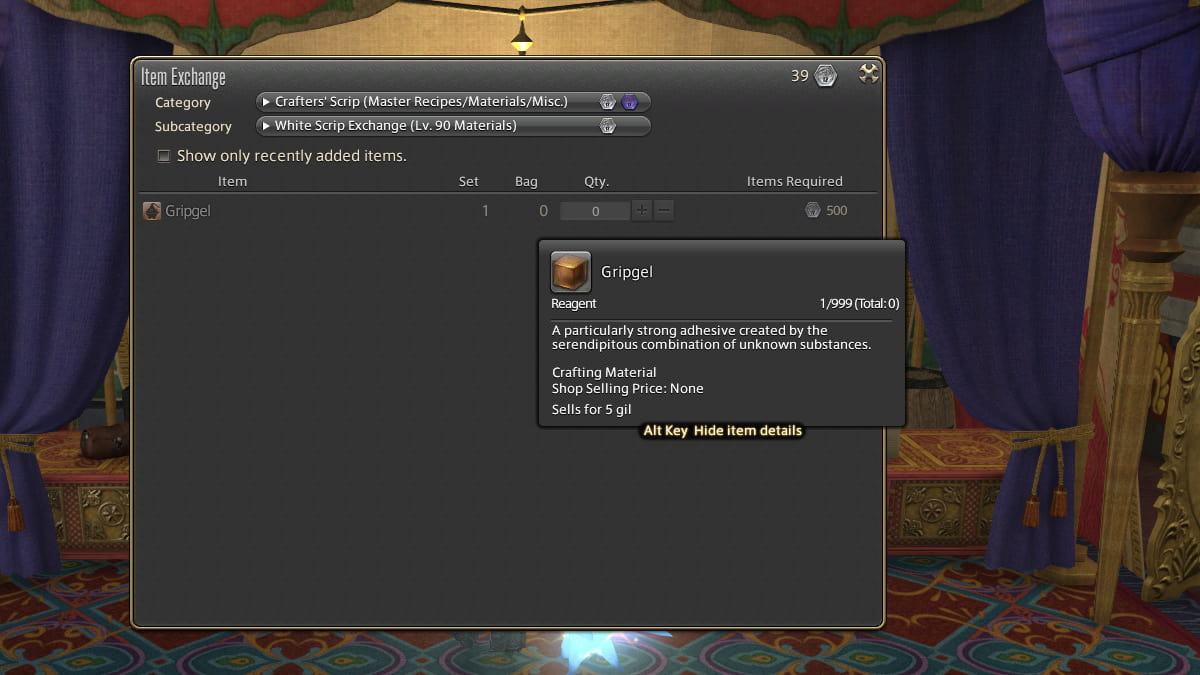 Gripgel is only obtainable by exchanging White Scrips with Scrip Exchange merchants. One piece of Gripgel is obtained for 500 White Crafter's Scrips. You can speak to any Scrip Exchange NPCs for this, but we recommend the one in Radz-at-Han, X: 11.6, Y: 9.4, for ease.
Related: How to get the Waterfall Partition in Final Fantasy XIV
White Crafter's Scrips can be obtained by trading in collectibles to the Collectables Appraiser NPCs in places such as Mor Dhona, Rhalgr's Reach, and most recently, Radz-at-Han, X: 11.7, Y: 9.8. You can earn white Scrips from collectibles from any of the past expansions, but for the most yield, it's best to focus on current expansion crafts.
Additionally, the largest and best source of White Crafters Scrips is definitely the Custom Deliveries, with the most recent added in Patch 6.3. Once per week, you can deliver materials to an NPC for a large amount of White and Purple Scrips. This is one of the easiest ways to grind for Scrips of both types.
For more Final Fantasy XIV news, guides, and info, check out How to unlock the Wind-up Philos minion in Final Fantasy XIV on Pro Game Guides.