On February 10, Final Fantasy XIV announced plans to tighten up security for the game with the introduction of Steam Version Account Linking. The English language Final Fantasy XIV Twitter account announced the change.
From March 2022 onward, users with a Steam account can link their Square Enix Service Account to Steam. First, head to the Mog Station and log in with your Square Enix account. Next select Service Account Status.
Related: Final Fantasy XIV announces Steam account Linking Service for March
Here, you should see (Steam) next to your account. This verifies that you are running a Steam version of the game.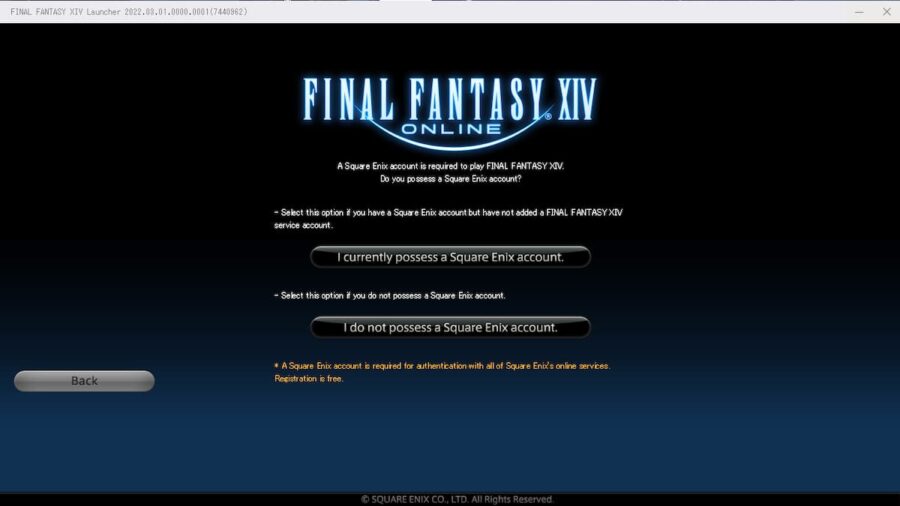 You will now have to log in to Final Fantasy XIV through the Steam Library. Launch the game, and follow the process on screen. Click the I currently possess a Square Enix account button. Enter your account details, and your Steam will now be linked to your Square Enix account.
After you have completed this process you won't be able to log onto this Final Fantasy XIV account with anything other than this Steam account.
Additionally, once you launch, you'll need to switch to the New Launcher Layout, which was released with the Final Fantasy XIV: Endwalker 6.0 patch. If you are still using the original launcher layout, head to the Config menu and select New Launcher Layout.
What does Steam Linking mean for FFXIV?
While at the moment linking your Final Fantasy XIV Service Account to Steam will only enhance the security that could change in the future. For instance, a closer link between Steam and Final Fantasy XIV could see in-game achievements become Steam Achievements.
This is great news for avid achievement hunters who would love a few hundred more badges to add to their Steam account.
For more Final Fantasy XIV guides check out All Blue Mage spells in Final Fantasy XIV and how to unlock them on Pro Game Guides.