In Final Fantasy XIV Patch 6.3, dozens of mounts and minions were added to the game. One of these was a Logistics Node, an Allagan node, and a throwback to the story missions of Heavensward. Here's how to unlock the Logistic's Node mount for yourself.
How to unlock the Logistics Node in FFXIV
The Logistics Node mount is unlocked by reaching PvP Series Level 15 in the Series 3 of PvP. To do this, you'll need to participate in PvP matches and receive Series Experience. This is obtained from all PvP matches, but most experience comes from Crystalline Conflict PvP.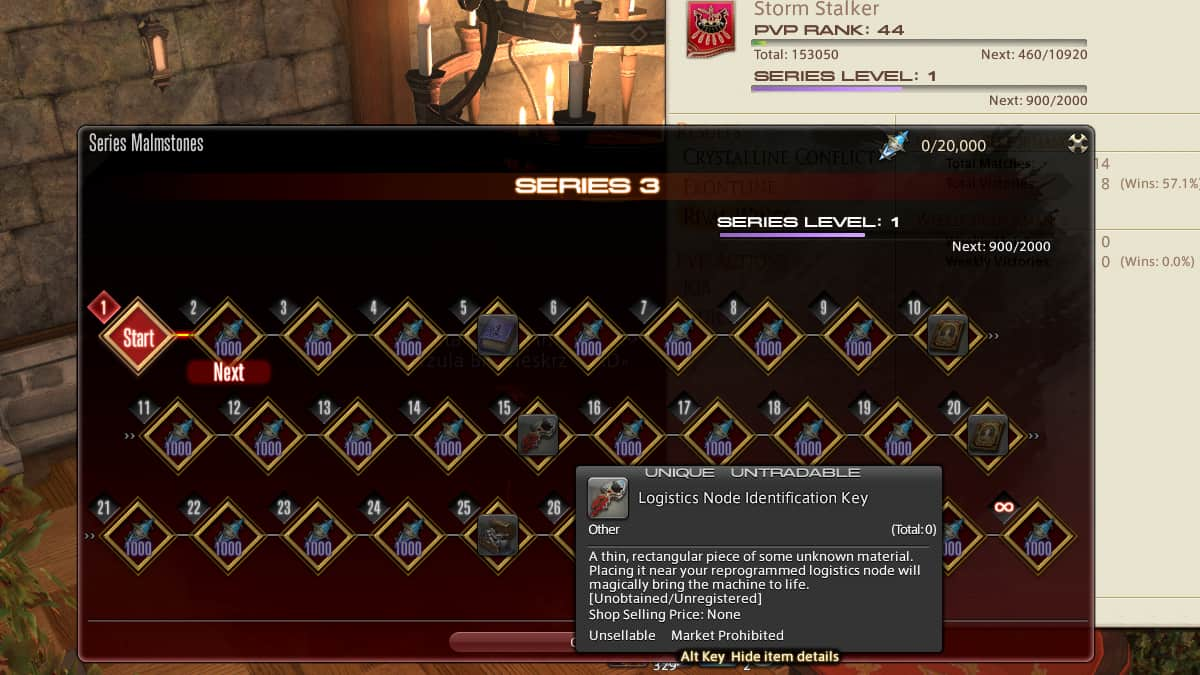 Related: How to unlock the Anden III mount in Final Fantasy XIV
The best way to reach this level is to grind out PvP in the two most common ways. First, take part in the Frontline daily roulette. This grants some bonus Series Experience over normal PvP Experience and other rewards. Next, you'll want to grind out Crystalline Conflict matches for the optimal Series Experience gains.
You'll tend to gain a few hundred experiences per victory and less per loss. It doesn't matter if you grind Ranked or Casual, the series experience for wins and losses will be the same. As a result, the queues for both are quite reasonable. Many players could unlock this in just a few days using this method. Finally, remember this is a limited-time unlock. If you don't unlock this mount by the end of the PvP series, it's gone forever!
For more Final Fantasy XIV guides, check out How to unlock the Suzusaurus minion in Final Fantasy XIV on Pro Game Guides.