The Fire Emblem series has been long established as one of the best strategy JRPG series, and Fire Emblem Engage continues this trend. While it suffers in some areas that detract from the overall picture, Fire Emblem Engage has honed what I love about the series and given it new life while maintaining a familiar gameplay loop. Newcomers and veterans of the series will find something to love in this tactical experience.
Story & Dialogue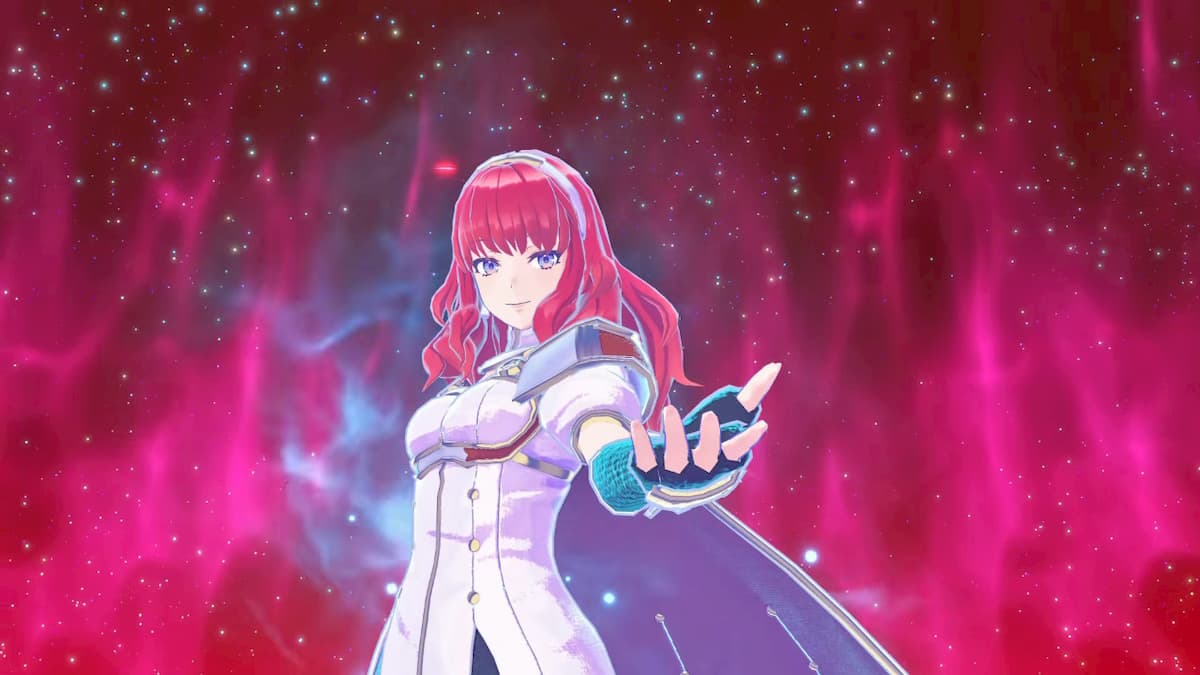 Fire Emblem Engage's story and dialogue are its weakest parts, and overall a step down from Fire Emblem: Three Houses. I skipped dialogue and cutscenes after a few chapters, as it became clear that Engage would ride the momentum of the "sleeping protagonist wakes up and is the only hope for the world." Alear is the aforementioned protagonist who mysteriously remembers nothing after a 1,000-year slumber but is thrust into the role of Divine Dragon. He/she then travels to the four kingdoms to assemble the Emblem Rings and defeat the followers of Sombron, the Fell Dragon.
Furthermore, Fire Emblem Engage's awful dialogue holds it back. Much of the bad dialogue can be seen early on, such as when Vander insists on doing your laundry, Framme literally fangirling over Alear, or how many characters are so infatuated with Alear that they become weak at the knees from a mere glance. It all feels out of place considering the stakes of things, especially after the death of a major character. Fire Emblem Engage's doom and gloom story are at complete odds with the lack of concern its characters have, and it took me out of the story, so much so that I simply skipped everything until I entered combat.
The Bond Rings are the saving grace of Fire Emblem Engage's story. The choice to celebrate Fire Emblem and include iconic characters from the series is smart and one I appreciated as a fan. Being able to summon Marth, Celica, Roy, and other characters as Emblem Rings is a nice touch and adds an aspect to Fire Emblem Engage that other entries don't have. This adds an additional layer to the relationships within the game, which were also a highlight while playing. However, this isn't enough to save the trainwreck of Engage's storytelling and characterization.
Score: 2/5
Art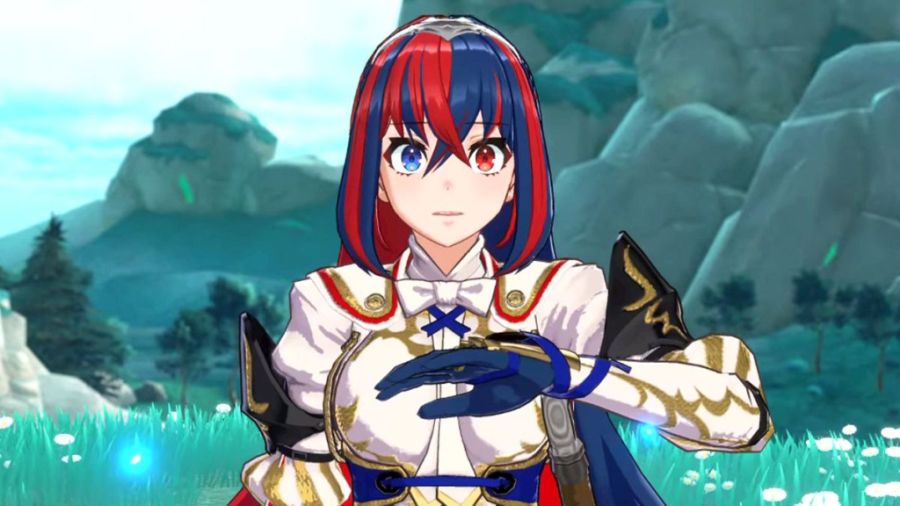 The Fire Emblem series has never had a consistent art style, with each entry having a different stylization. Engage has gone for a clean anime look that gives the world a really bright look. This is a departure from the Fire Emblem series' typically darker and more grounded look, but it works well with Fire Emblem Engage's aesthetics.
Where Fire Emblem Engage's art suffers is its character designs—possibly having the worst of the series. This is made abundantly clear with Alear, whose design features a look fans have called toothpaste or Pepsi-inspired. While Alear is the worst-looking Fire Emblem character to date, its other characters aren't much better. The character design of Engage sheds the semi-realistic look that other entries have and has cranked up the ridiculousness to the point where it is distracting.
In the opposite spectrum, the maps in Fire Emblem Engage have never looked better. It can be hard to see due to the camera, but the battlefields are stunning. The level of detail in these set pieces has been enhanced, making the battles pop like never before. Another area where Fire Emblem Engage's art shines is the Emblem characters. Celica, Ike, and others maintain their iconic designs while being given a modern look.
Score: 3.5/5
Gameplay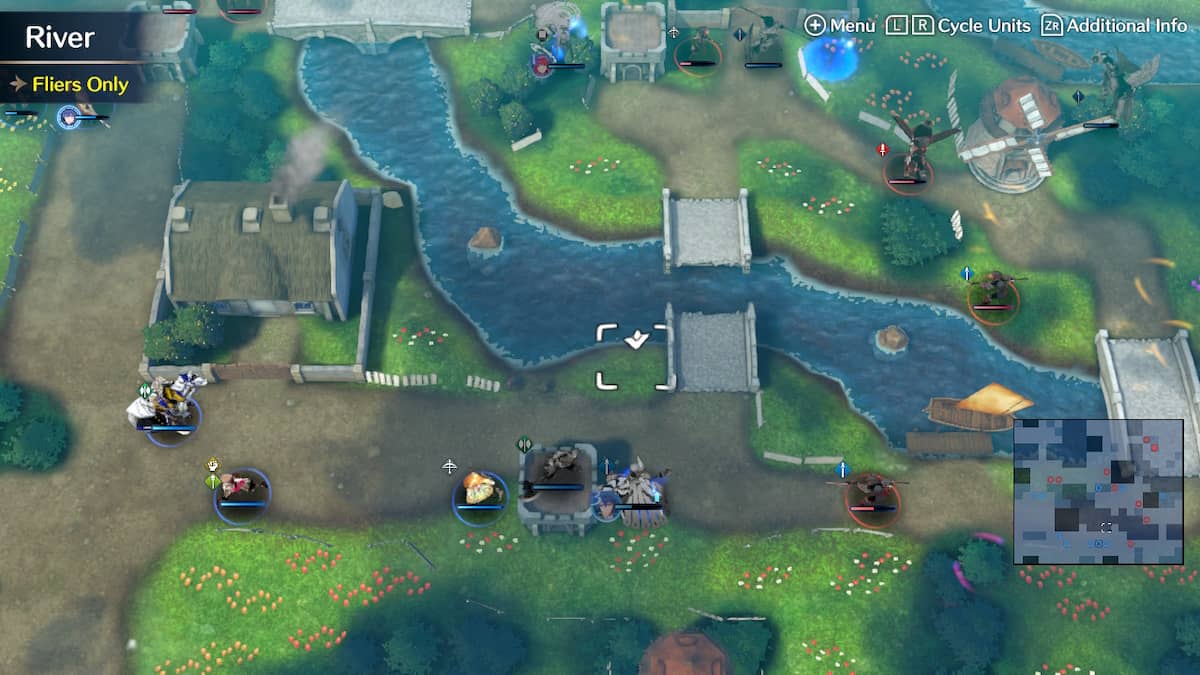 Combat is the highlight of Fire Emblem Engage. This entry maintains the high level of strategy and tactics the series is known for and adds a new mechanic with Emblem Rings and Engage Skills. This gives players more options and allows units to take on multiple enemies single-handedly. Each Emblem Ring grants additional bonuses, allowing you to change up a unit's playstyle for each chapter. While some characters and Emblems were obviously made for one another, you can mix and match which characters use which rings freely.
A returning feature that is welcome is the weapon triangle system. This is a core feature in the Fire Emblem series, and its return delighted me. What may seem like a restrictive system forces you to plan your moves and make you play smarter. In addition, new abilities and skills, such as Chain Guard, give classes with little utility much-needed versatility.
Overall, the combat in Fire Emblem Engage is extremely tight and is an absolute blast. It became the highlight of Engage for me. I liked that you had flexibility in how you approached each stage. While there were obvious strategies, you could freestyle how you cleared each level. Almost everyone unit in Fire Emblem Engage felt viable with the right build, allowing you to use any character you want.
Score: 5/5
Related: Should you play male or female Alear in Fire Emblem Engage?
Relationships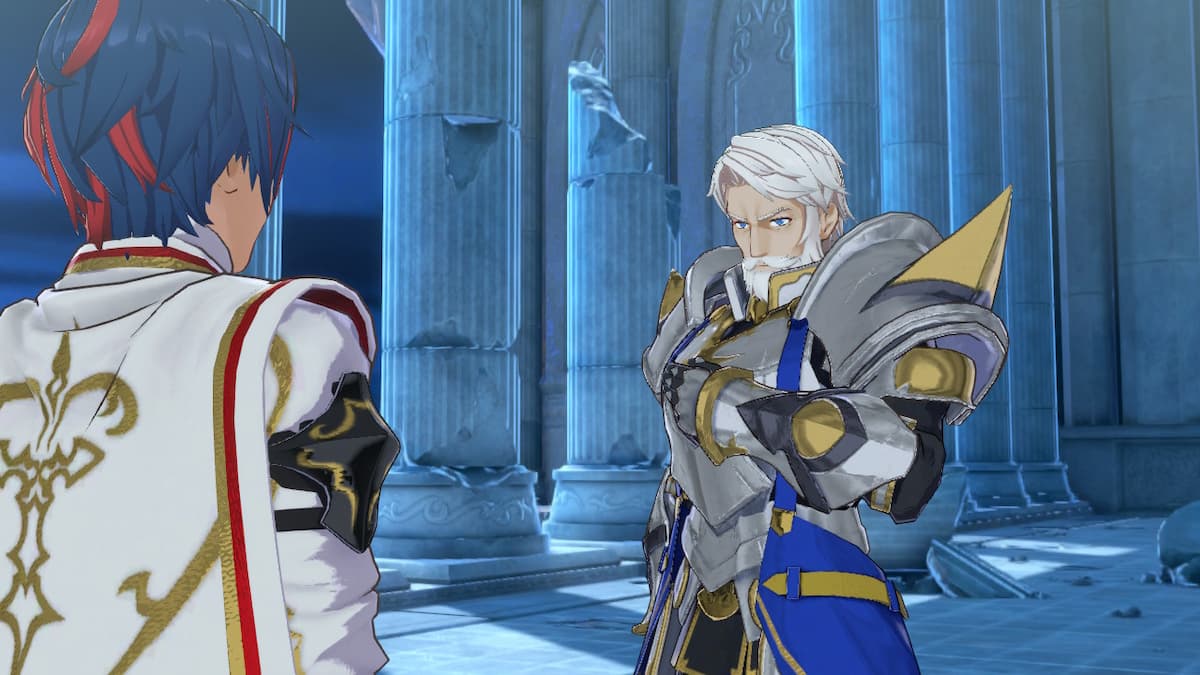 The Fire Emblem series has always had a relationship system of some sort, but recent Fire Emblem games have cranked this up. Fire Emblem Engage strikes a nice balance between the two ends of the spectrum. S-support relationships are an excellent way to power up your units and are not necessary to complete the game but are there for players who enjoy the social aspects of Fire Emblem. Engage also gives ample ways to increase the relationships between your characters, making it easy to raise them.
Another aspect of Fire Emblem Engage I was grateful for was the size of the exploration area, The Somniel. It was a perfect size, smaller than Fire Emblem: Three Hopes' Garreg Mach Monastery, but big enough not to feel cramped. I enjoyed exploring this location, interacting with the various mini-games, and collecting items on the ground.
Fire Emblem Engage suffers a small stumble in the characters you can romance and some of the ages. While the series typically features younger characters, some of them were young enough that it felt odd to pursue romantic relationships or even become best friends with a child who is half your age. Also frustrating was the choice of characters you couldn't romance—cough cough, Yunaka, but it did add realism, as not every character in the game would be obsessed with Alear.
Score: 4.5/5
Verdict – A worthy entry in the Fire Emblem series that takes it back to its roots
Despite its abysmal story and questionable character designs (this is directed at you, Alear), Fire Emblem Engage is a must-have for Fire Emblem fans and a perfect entry point for those new to the series. Its combat is an absolute delight and had me coming back for more. The main quest is an enjoyable ride further extended by skirmishes, paralogues, and multiplayer modes that give Fire Emblem Engage incredible replayability.
We received this code from Nintendo for reviewing purposes.
For more information on Fire Emblem Engage, check out How to unlock the Fortune Teller in Fire Emblem Engage and Fire Emblem Engage – Best Builds for Alear on Pro Game Guides.