You have five character class choices to pick from when you start out in For The King 2. However, you can unlock the Alchemist as you progress through Chapter One, so read on to find out how.
Once you unlock the Alchemist, you can choose it as one (or more) of your characters on your next playthrough. As this is a turn-based rogue-like RPG, you'll have plenty of chances to experiment with new setups.
For The King II - How to unlock Alchemist in Lore Store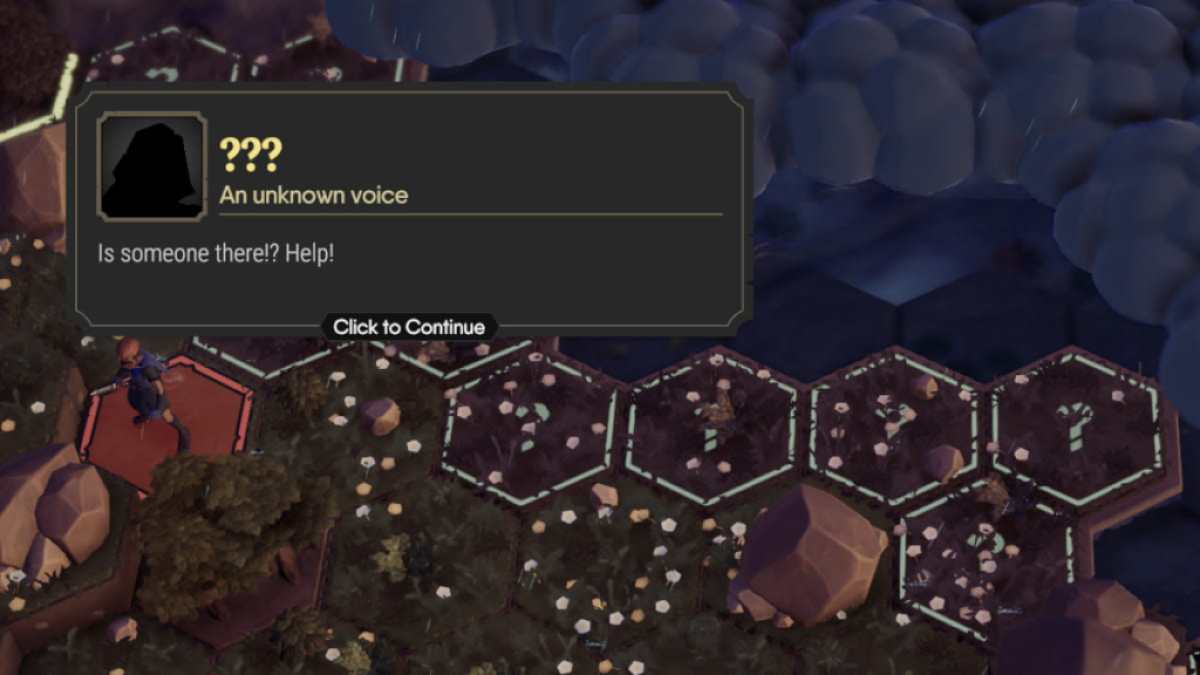 Unlocking the Alchemist class is important, as it not only gives you a new character option but is also essential to open up later game chapters. As you explore the Grasslands you should get a message from an unknown voice (see image above). Explore any ? hexes in the area shown when you get the message (it will be random each play) and you'll find a Lost Prison Cart (see below). Select "free" and you'll unlock the Alchemist in the Lore Store.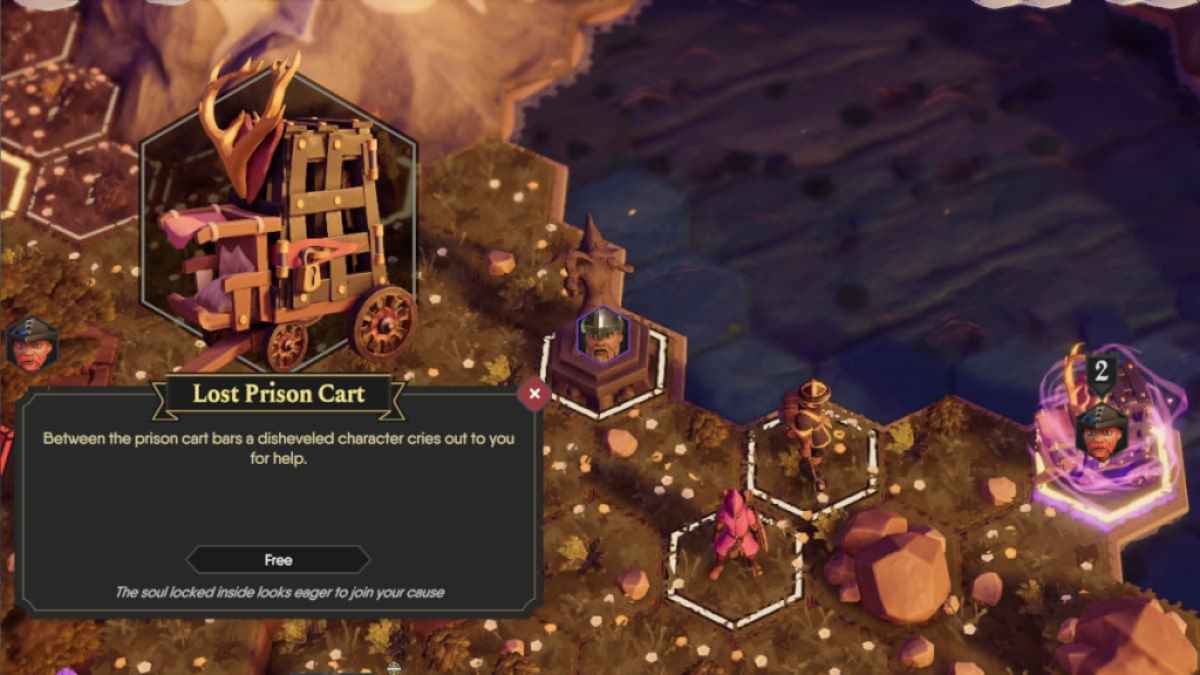 The Alchemist will cost you 16 Lore to unlock. As well as having a Back to the Future vibe in terms of appearance, the Alchemist is a fun support character that can cause havoc from the back row with a range of abilities that blend magic with chemistry (see full details below). I'd suggest trying the alchemist in place of your Scholar in a two-two setup, so you can keep the healing power of your Herbalist alongside them. 
Looking for more on For The King 2? Check out All stats in For The King 2 explained, For the King 2 Eureka skill – What does it do?, and more here at Pro Game Guides!