Forspoken is a magical open-world RPG game developed by Luminous Productions which follows Frey's journey as she discovers her fate in the land of Athia. As the game progresses, you will find several Detours coming in the way of main quests. Although it is named Detours, they are side quests. Here's how you can complete Detours in Forspoken.
Should I do Detours in Forspoken?
While Detours are optional, we recommend you to complete the Detours before moving further ahead in the story. These Detours reward you with nuggets, feathers, poppets, and other materials once you complete them. You will be able to increase Frey's strength and boost her abilities with it. These Detours also provide markers on the map, which you can check and visit easily.
Detours also reveal bits and pieces of information about other characters, such as Auden and Robian, which gives you a peek into their backstory. When you start the game, you get 50 EXP, similar to interacting with NPCs. Likewise, in the second half of the game, Detours give around 100 EXP. Post-game Detours award 1000 EXP and achievements.
How Detours work in Forspoken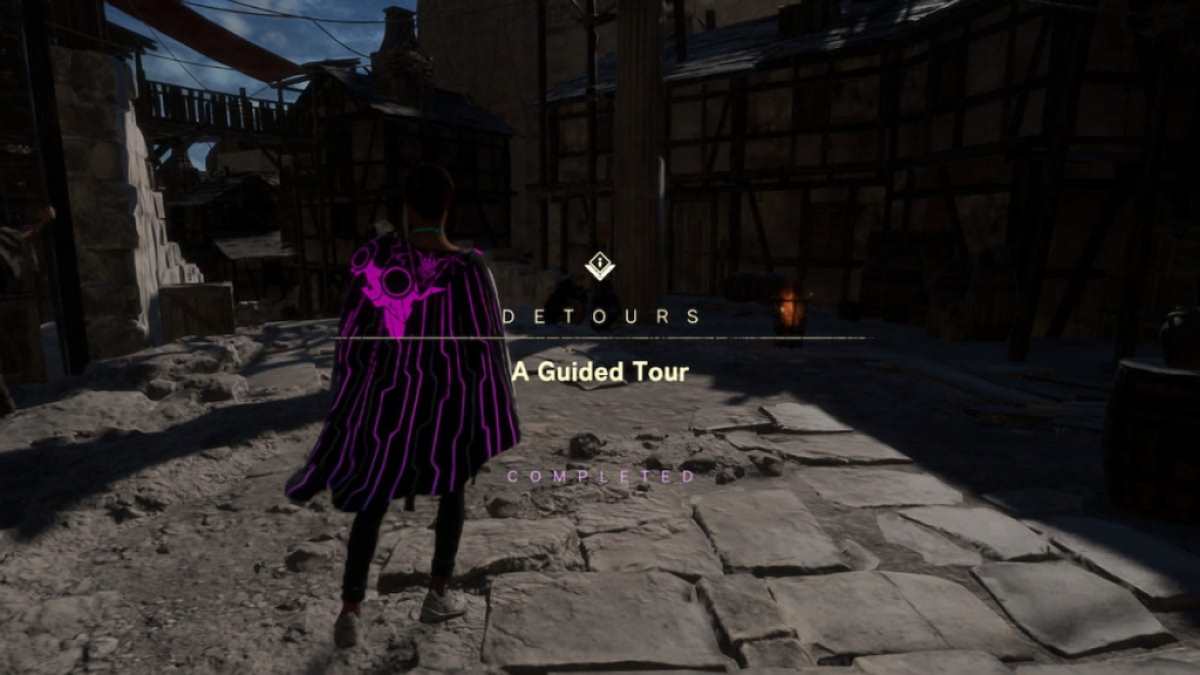 There are several Detours available throughout the game. The first kind of Detour appears when you are in the Cipal. You would be able to spot a cat, and the job is to follow it. You can see Detours on the map and need to click on the Triangle to start the side quest. After following the cat through an alley, you will get a Poppet, and a message will pop up saying the Detour is complete.
Related: How to barge into enemies when using Shield Shot in Forspoken
Similarly, there are several others, such as Chase Those Cats, Dancing in Cipal, A Guided Tour, Robian's Treasured Memories, New Perspectives, and more. These Detours may look trivial but can be vital to upgrade your character.
A Guided Tour takes place outside the Shady Tree Tavern where Frey bumps into Pilo, who offers to take her on a tour of the Cipal. To complete the Detour, you will need to speak with Eleph Hadel, The Three Children, and Wallace Sangeet. You won't be able to move to the next interaction unless you finish the previous one. When done, Pilo will lead you to a pack of sheep where a Triangle will appear, asking you to feed the sheep. Once you do that, the Detour will be complete and you will get 100 EXP as a reward.
To find out more relevant information on Forspoken, check out How the Battle Grade system works in Forspoken on Pro Game Guides.