As you progress through the storyline in Forspoken, the bosses will keep getting more challenging. Besides your character's base health, you'll also need to keep track of her stamina, which is consumed when you perform actions such as magic parkour and heavy attacks. Here's how to get more stamina and boost your movement and combat powers.
How to increase Frey's parkour gauge in Forspoken
When Frey arrives in Athia, she is given three stamina or parkour gauges. Each stamina gauge consists of 100 points, which puts her initial stamina score at 300. To increase her stamina in Forspoken, you simply need to follow the main quest and defeat story enemies as you encounter them. These enemies include 1v2 battles against difficult bosses that you must fight in order to reach the Tantas. We'll not give you much detail as that may spoil the story for you.
What is the maximum stamina you can get in Forspoken?
At the end of the story, we acquired four extra stamina gauges, which translates to 700 stamina in total, which we thought was the maximum. As mentioned earlier, increasing Frey's stamina isn't necessarily part of the side quests, and you'll be able to acquire them as long as you follow the main Forspoken chapters.
However, you can find stamina that is not part of the story. While exploring areas off the beaten path post-game, I found a place called Tranquil Gate in The Northern Corridor in the Visoria region. There is a fort here, inside of a Breakstorm. I had to defeat all the nightmares that spawned, but I received an extra stamina gauge for my troubles once defeated.
How to get to the Tranquil Gate in The Northern Corridor in Forspoken
To get to the Tranquil Gate in The Northern Corridor in Forspoken, you must first have the Glide spell, or there is no way of getting to this area. Otherwise, you will struggle to reach this area. Fast travel to the Humble Plain: Eastern Refuge in Visoria; you should have rested/entered here upon entering Visoria, as it was close to you.
From the refuge, head northwest, and you'll see a Bellfy called Humble Plain: Northern Belfry. From there, you'll see a path north, between two mountains. Follow this path until you meet a gap in between areas where a bridge should have been. Use your Zip ability to get to the other side, but you will encounter a Mutant more or less straight away. Kill or run away from the Mutant, and you'll see eventually come across a cliff.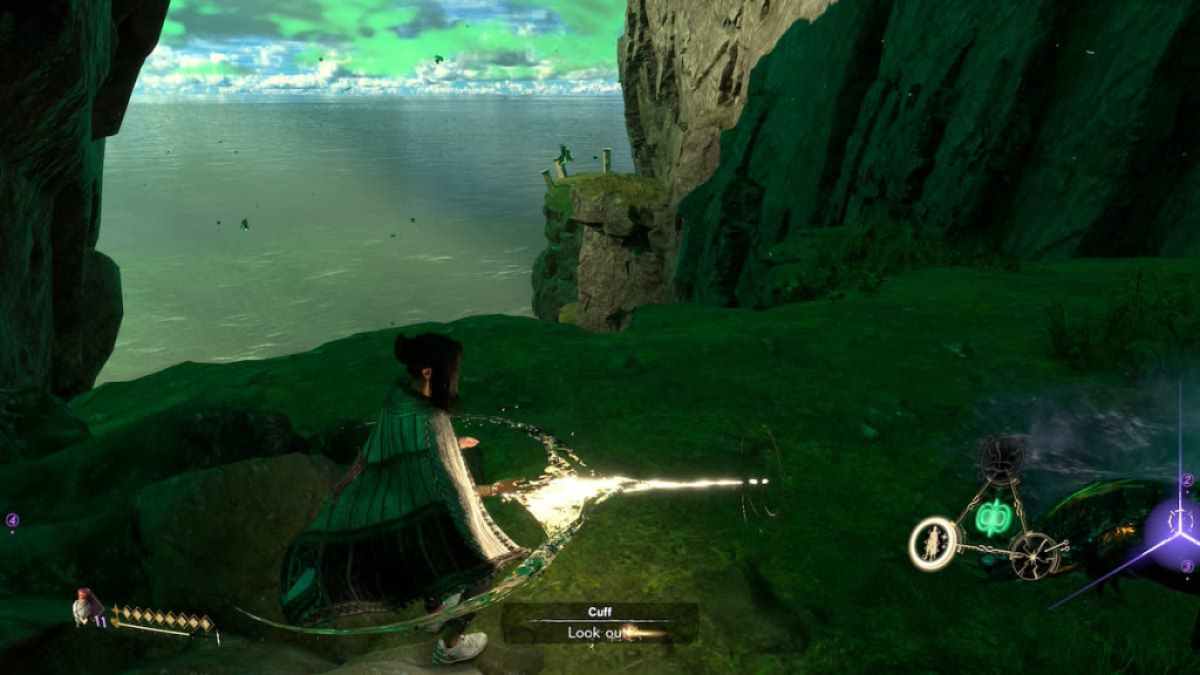 Once here, use the cliff and then glide to get across. On the next platform, do the same, and you'll find a puzzle lock chest. Jump down, carry on, and glide over the next platforms; this is difficult but doing. Afterward, the fort is just ahead of you.
Stay tuned to Pro Game Guides for more Forspoken content. In the meantime, head over to our article on Best graphics settings for Forspoken – All Graphic Settings, explained.