With the first major update to Fortnite Chapter 3 Season 1, we have been introduced to Klombos, the legendary and massive dinosaur-like creature that wanders the island at select points. We have found that Klombos are completely peaceful unless you attack them. This leads us to wonder if we can tame Klombos to establish a more dominating presence on the map.
The answer to that question is no. You can't tame a Klombos in the same way that you tame other animals on the island, such as wolves or boars. However, you can pacify them if you try to attack them and find that you're in over your head.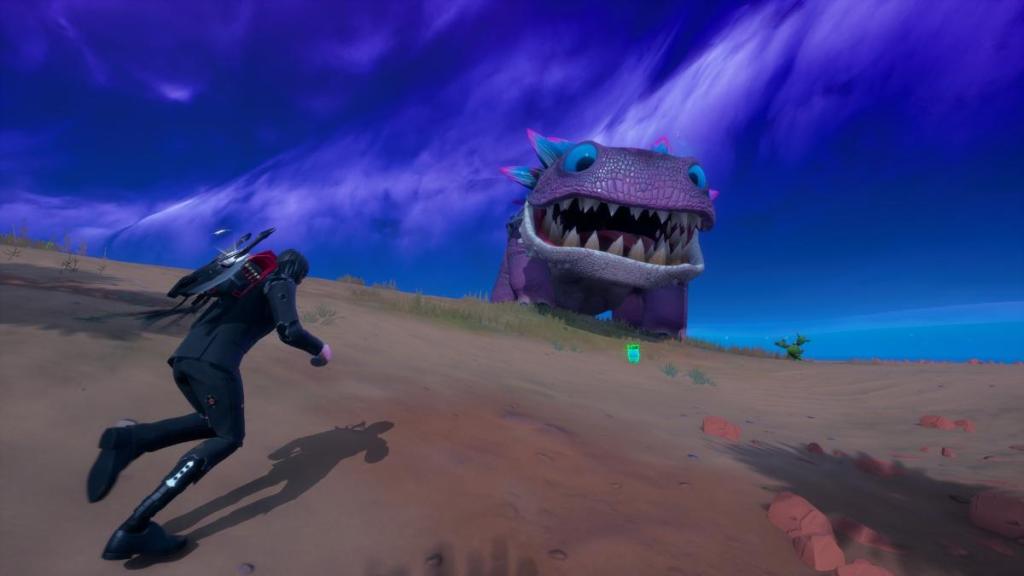 The Klombos can be distracted by throwing them Klomberries, which are bright blue berries that show up around the map. As you can see in the image above, Klombos are very excited when they see a Klomberry. Feeding them one of these berries will instantly remove it from an aggressive mode and remove its hostility towards you.
Having said all that, this doesn't mean that Klombos will never be tameable. Currently, Klombos offer little for players other than dropping items if they're fed enough. With such a massive presence on the battlefield, it seems unlikely that players will never be able to use them to their advantage!
Did you know feeding Klombos is now a Milestone for Chapter 3? Check out the full list of milestones in our Fortnite Chapter 3 Season 1 Full Milestone List!