With the 15.10 patch that dropped on December 15th, new LTM modes have opened up. We have Operation: Snowdown, which seems to be intermingled with the Winterfest event that happens every season, and we also have The Spy Within LTM. Of course, by playing both modes, you'll get free goodies as well as XP!
Spy Within Challenges and Rewards
The Spy Within is very Among Us like, which is not a bad thing. Do you have what it takes to deceive those around you? Though sadly, no evicting into the deep reaches of space or into lava pits for Fortnite. Here is what Epic has to say on the new LTM mode.
Drop in to a new LTM playlist, Spy Within, featured new games made by top community creators. The team of Spies must hunt down the team of Agents as they complete objectives. Don't act sus, or the agents will vote you off the Island.
Spy Within Challenges
Here are the challenges for the new mode:
Play Matches (0/10) - 10,000 XP
Deal damage with Lever Action Rifle (0/100) - 10,ooo XP
(Creative) Play The Spy Within matches (0/5) - Wrapping Caper
Complete all The Spy Within quests (0/3) - Spy Back Board
(Creative) Eliminate players in The Spy Within matches (0/3) - Merry Mix
(Creative) Complete tasks in The Spy Within matches (0/25) - Jingle Wing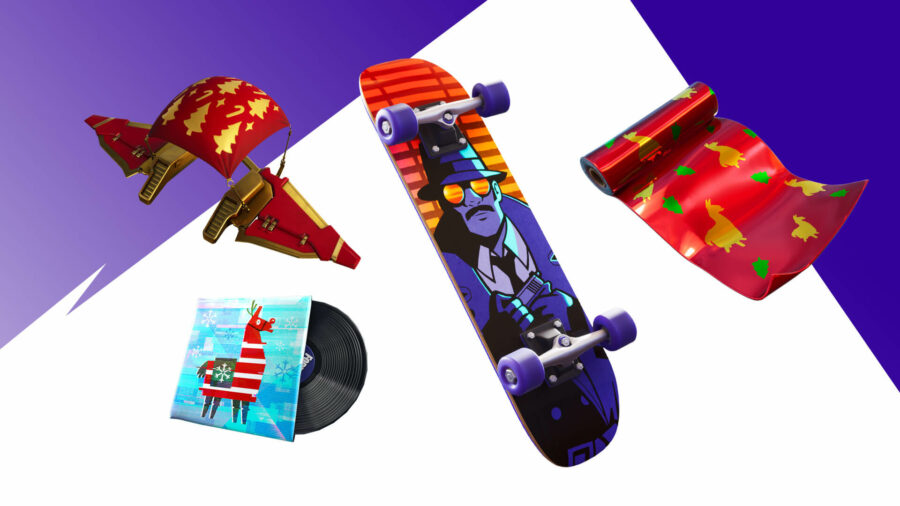 Do you think this will be a massive hit like Among Us? Or is it just trying something new and seeing if it works? It's a very interesting concept; we hope it gets massive!
Due to the 15.10 update, many leaks have happened, so why not look at our Leaked Skins page and see all the new upcoming things coming! Or if you are interested in the Operation: Snowdown challenges, we've got you covered!