This is a quick guide on how to find Fortbyte 77's location that is found within a Track Side Taco Shop! Keeping up with these Fortbytes will allow you to obtain styles in your Season 9 Battle Pass, and get you closer to unlocking the Utopia skin.
Fortbyte #77 Location
We're heading to the big race track that can be found in the desert biome near Paradise Palms. Just south of the main hub for the race track is a taco shop, that's the exact spot you'll want to go to collect this Fortbyte.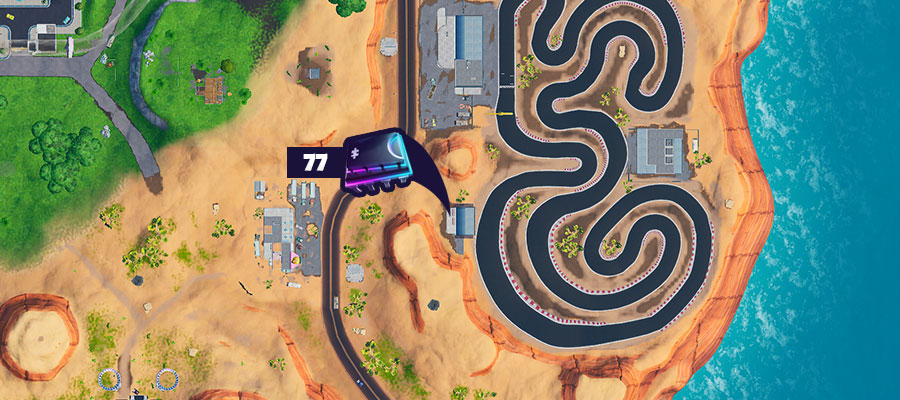 Behind the garage area of the taco stand is the Fortbyte. Break it down, and jump over the counter to easily access it!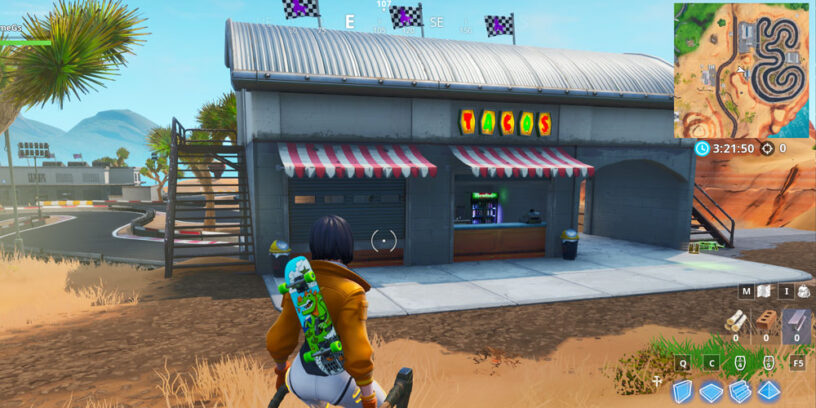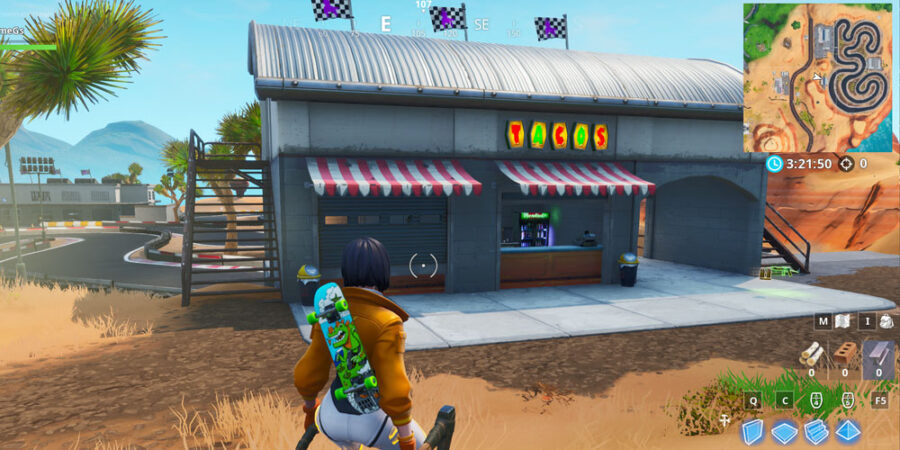 If you haven't found the rest of these yet, then check out our Fortbyte Guide!
Fortbyte #77 Video