Fortnite developer Epic Games has been working overtime as it ramps up hype and preparation for Halloween, which many consider Fortnite's most important holiday. Their update for patch v18.21 has included a major change to the island itself: The Aftermath is now The Convergence.
Most players are aware that there is a large, purple, and desolate area called The Aftermath in the middle of the map. It is an area that many players avoid because of its lack of helpful items and coverage from enemy fire. However, all of that will change soon since Cube Town will make its final steps towards assimilation.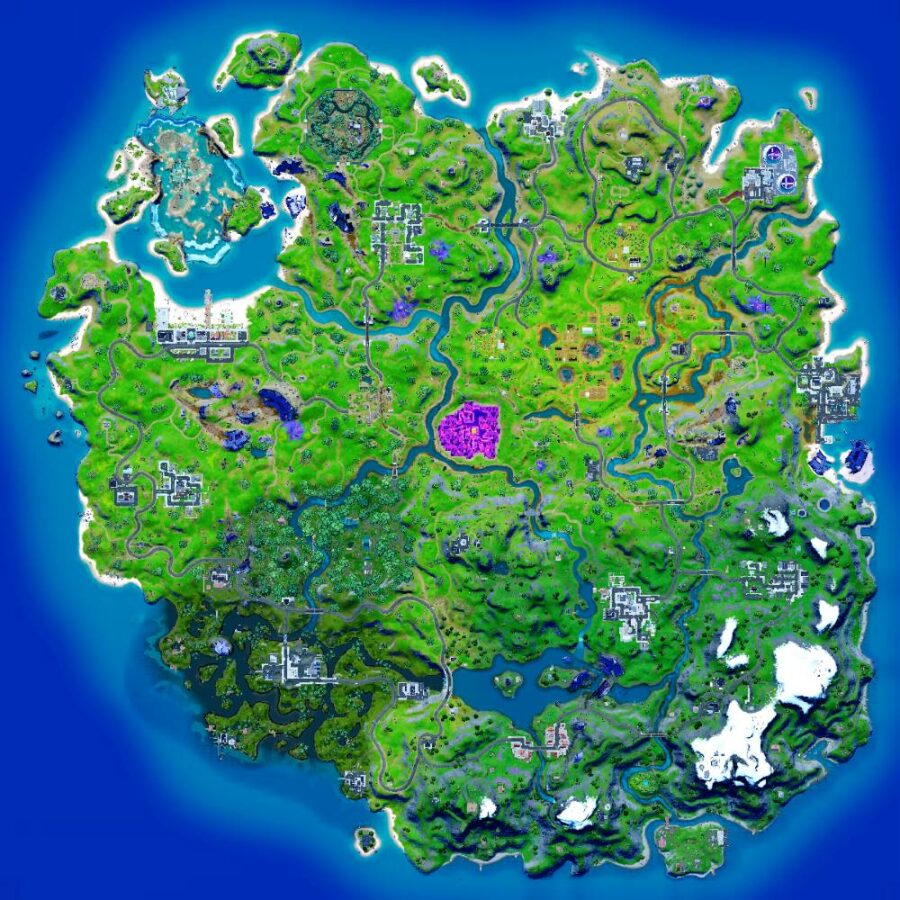 The map above provides a full view of what we can now see in-game. In the new POI, The Convergence, players will be met with stacks of massive cubes. This results from the movement of the cubes around the map and their gradual progression towards the center.
Outside of the news itself of the new POI, players can also see a mysterious figure looming over The Convergence, known only as The Cube Queen. Little is known about this character, but we expect more to unfold in the coming weeks as we approach Halloween and dive further into the Fortnitemares storyline.
Don't forget, we are offering complete coverage for Fortnite Chapter 2 Season 8! You can find all the information you need on our Comprehensive Guide to Fortnite Chapter 2 Season 8!