The new season of Fortnite is finally here, so we've got a look at all of the Season 3 Skins, as well as the rest of the cosmetics in the battle Pass! With every new season there's a whole bunch of new cosmetic items available, which is one of the main attractions of completing the battle pass. These skins more recently have had various ways to customize them, with additional styles, and even turning them fully gold by leveling up! We had a fully customizable skin last season, and in Season 3 we can make our own customized glider.
Season 3 Battle Pass Skins
Here's all the official information and images from the Season 3 Battle Pass!
Skins
You will start with obtaining Fade and Ocean as your tier 1 skins. Both of these have multiple styles that can be earned, Fade in particular has ones that will be unlocked as you level up your battle pass. You will then earn Scuba Jonesy at level 20, Jules at level 40, Kit at level 60, Siona at level 80, and finally you can earn Eternal Knight by going all the way up to level 100! At 100 is when you'll get a killer new style for Fade as well.
Eternal Knight has some bonus "power level" styles that light up and make the skin glow as you exceed level 100 for the season. You can learn all about those in our Eternal Knight Enlightened Guide.
Aquaman is your "secret" skin for the season. You can't obtain him until at least week 5 of the season, because you'll need to complete challenges and they are released once a week. You can find out all about that process in our Aquaman Guide.
Back Bling
Contrails
Emotes
Gliders
Harvesting Tools
Loading Screens
Music
Pets
Sprays
Wraps
Season 3 Artwork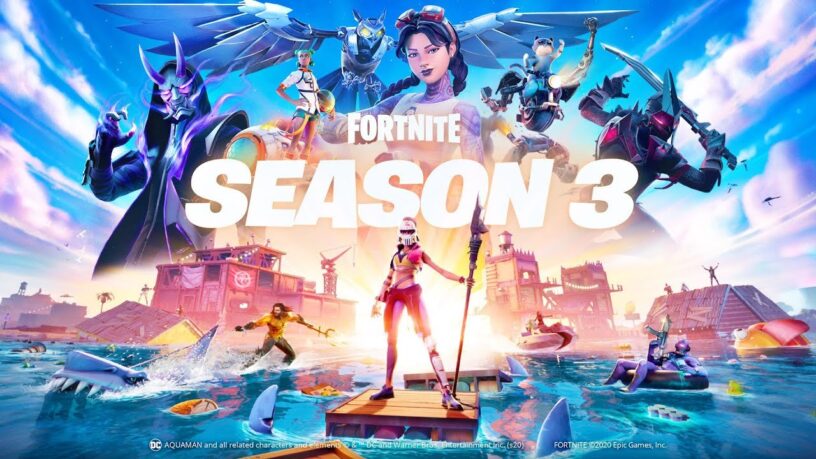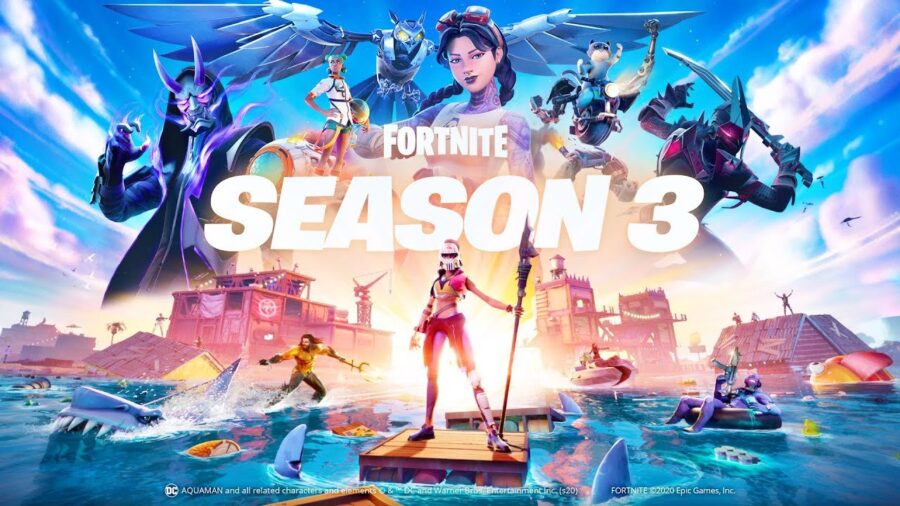 Season 3 Trailer
Take a look at the video that leads into the next season. It includes some battle pass skins, and the confirmation of Aquaman as a skin!
Season 3 teaser pic.twitter.com/ufcCBrD40O

— FireMonkey • Fortnite Intel 🎄 (@iFireMonkey) June 17, 2020
Possible Season 3 Battle Pass Skins
We are purely speculating on the inclusion of these skins right now. Nothing official is known about the Season 3 Battle Pass skins yet, but we're compiling some cosmetics that have been leaked that could POSSIBLY be part of the battle pass.
Possible Owl Pet/Skin
The final teaser shows a mechanical owl that appears to be the eyes we were looking through in the teasers. This could just be a spy reference and part of lore, or it could be a possible skin or pet!
Aquaman Pretty Much Confirmed
Well, if you were skeptical about the Aquaman skin, it looks like you won't have to be any longer! Jason Momoa, Aquaman actor in the DC movies, posted the Fortnite trident picture (shown below) as an Instagram story. That pretty much confirms the inclusion of Aquaman in Season 3 of the Battle Pass. I'm guessing he's going to be the secret skin, much like Deadpool was in Season 2.
Cat Pet
Well, if you were a fan of Meowscles in Season 2, then you might have a pet to look forward to in your future! One of the teasers from Epic Games shows a small Meowscle like character who is clearly on a motorcycle of some kind. That could also point to there being motorcycle type vehicles in the game, but we don't know for sure!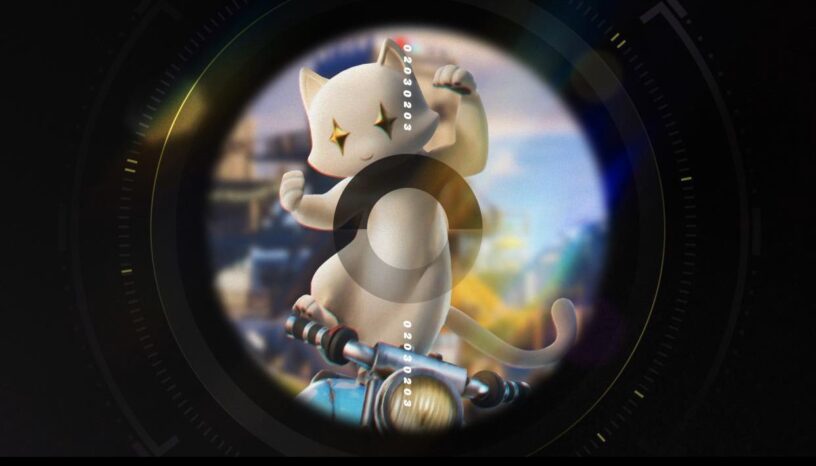 Space Skin
In another teaser, we got a look at what appears to be a space type skin holding a meteor. The meteor could possibly be a back bling, and it's pretty clear that the skin will be some kind of space suit. It should be noted that in the big Season 3 Leaks, a female Dark Voyager was mentioned.
Possible Trident Pickaxe
As part of the teasers, Epic has released an image of a Trident that will likely be apart of the Battle Pass in someway. The big Season 3 leak mentioned that it was possible we'd get an Aquaman skin. The teaser of a Trident, certainly makes that seem more likely.
More Skins
Agent Jonesy was revealed in The Device event as part of the Fortnite lore. That didn't necessarily mean it was going to be a skin, however, after the event was finished, information on the skin was decrypted in the files. An official image wasn't found, but the skin has a name and code name along with this description: Espionage suits him well.
Engineer is a very intriguing possible skin. A picture of her was found in Midas' office, which either means she will end up as a skin or is just going to be apart of the story lore. She was again seen in the loading screen for The Device event.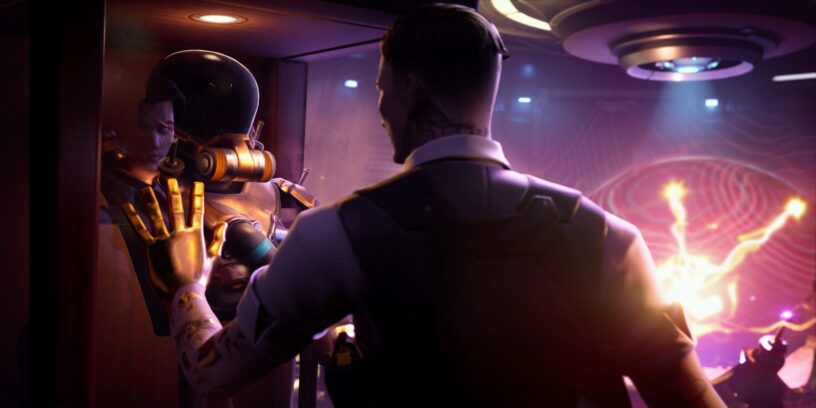 It can be kind of hard to see, but if you click and enlarge the image you will see her reflection in the glass to the right of the suit. This is a pretty big clue that she will play some part in Season 3! However, what that part will end up being is unknown at this time.
The final skin we have is known as "Wildcat" due to its file name. I would wager this is an Item Shop skin, but it's possible that it could be part of the battle pass. We've had a leaked skin in the past that appeared like a shop option end up being part of a season, so it's not unheard of. The reason I include it here is because it's an encrypted skin, and not a lot is known about it. If it was going to appear in the item shop anytime soon, it would likely have been decrypted in a recent patch.
That's all we know for now, we'll be adding additional information as it's released!