Epic has stopped giving fully detailed update notes now, so we've decided to compile our own Fortnite 14.00 Patch Notes! We are attempting to collect all of the changes, updates, and bug fixes from the most recent patch. This is going to be a HUGE patch as it brings in the brand new Chapter 2 Season 4 Battle Pass into the game which is going to be a Fortnite and Marvel crossover. Be prepared for new ares on the map, guns, items, and a whole lot of new stuff to be added to the game. You can also likely expect some bugs, but hopefully they aren't anything too crazy that will keep the game from being played.
The lead up to this new season has been unique and rather than have an in-game event, they've created a comic book that has gotten us up-to-date on the story that is happening and how it will start to play out in the game. It will be interesting to see what Epic has in-store for us, because of all the Marvel heroes that appear to be characters in the Battle Pass.
Patch release date & time
The Fortnite Season 14.00 Patch has been officially announced and will be releasing on August 27th at 1 AM ET (06:00 UTC)! This is going to be a pretty large patch most likely, so we might be looking at some longer than usual downtime. You will also want to prepare some space on your hard drive to make sure you have enough to download it!
Apple devices will not receive the 14.00 patch
Unfortunately, if you are an iOS or macOS user that plays primarily on a Mac, iPhone, or iPad then you will not be receiving the Chapter 2 Season 4 patch. This is due to the ongoing legal battle between Apple and Epic. The battle involves Epic claiming that Apple is being anti-competitive in not allowing companies to introduce their own payment options. Apple collects a 30% cut out of any payment you make to a developer, which Epic views as wrong. This is a very low-level description of what is going on, so make sure to do your research before grabbing a pitchfork. You can read Epic's post about it here, and read more about the lawsuit as a whole right here.
Fortnite Chapter 2 Season 4 Trailer
The brand new trailer Season 4 Nexus War has been released! You can check out here:
Unofficial 14.00 patch notes
Here's where we will be detailing all of the updates and changes that have been added to the game and haven't been covered by Epic. If you're looking for leaked skins, we will have a full look at them right here. We also have a look at all of the skins from the new season in our Fortnite Chapter 2 Season 4 Battle Pass post.
This current list of additions is purely based on leaks and speculation right now. We will have more concrete details once the patch is released and more information comes out about the new season.
New Achievements
If you're a fan of completing achievements, then you've got a whole bunch of new ones to get through! You can find them all right here.
New Punch Cards
A new batch of Punch Cards are available to complete. You can check them all out here.
Hack Stark Bots
If you knockdown a Stark bot, you can hack it and it will help fight with you.
You can "Hack" Stark's bots when you knock them and they will help you! [via @FortniteJPNews]pic.twitter.com/yCEYHPPN7H

— HYPEX (@HYPEX) August 27, 2020
Drones Return
Stark Supply Drones are now floating around the island. These were in a previous season, you can shoot them down and obtain loot from them!
New Flopper Gameplay
Take a look at what eating the Thermal Flopper will do in the game:
Thermal Flopper Gameplay, via @Llama_Leaks pic.twitter.com/HniD2myPDw

— HYPEX (@HYPEX) August 27, 2020
Car Spawn Rates
Spawns rates on driveable vehicles has been reduced by 35%!
New Fire Trap
It looks like there's a new trap that will be available in the game! When it's triggered it will deal damage to nearby enemies and it launches fireballs!
Vaulted Items
For better or worse it looks like the following items have been vaulted:
Launch Pads
Stink Bombs
Decoy Grenades
Epic Pistol
Epic Hunting Rifle
Rapid Fire & Regular SMG
Tactical Shotgun
Flare Gun
More Unvaultings
Some more well known items have been removed from the vault and will be usable in game again:
Combat Shotgun
Legendary/Epic Revolver
Rare/Uncommon Scoped Assault Rifle
Epic/Rare/Uncommon Tactical Submachine Gun
Epic Shockwave Grenade
Bounce Pad
Boogie Bomb
Pump Shotgun UNVALUTED
To the happiness of a whole lot of players, it looks like the Pump Shotgun is going to be unvaulted! This is according to VastBlast on Twitter, so we'll have to wait and see for sure once the game is back from downtime.
Pro Fishing Rod Confirmed
Looks like the new fishing rod has been confirmed as well. You will need this to catch some of the unique fish that should be added to the game. Check below for more details on those.
Midas Fish Confirmed
The Midas Fish has been confirmed and found in the files! Look at how... cute... he is...
New Boss: Dr. Doom
It appears that Dr. Doom is going to be a new boss on the map that you can eliminate and get a key card from. You will be able to use that key card to open a safe like you would with previous bosses.
Battle Pass Previews
Here's a look at what some of the menus will look like from the game!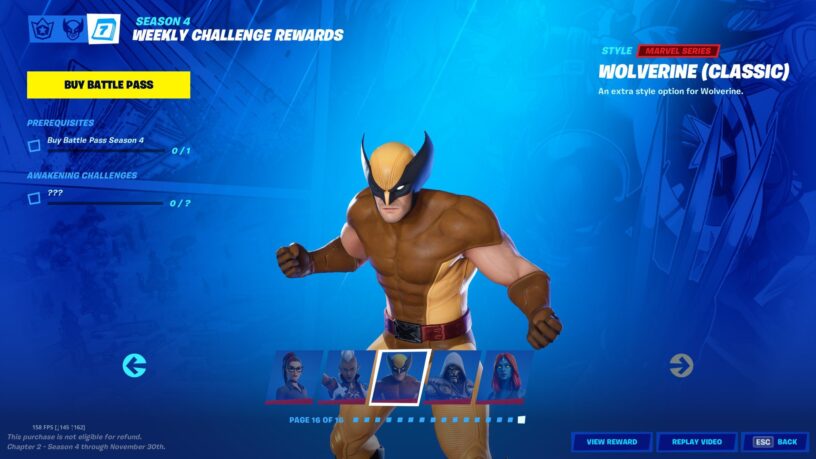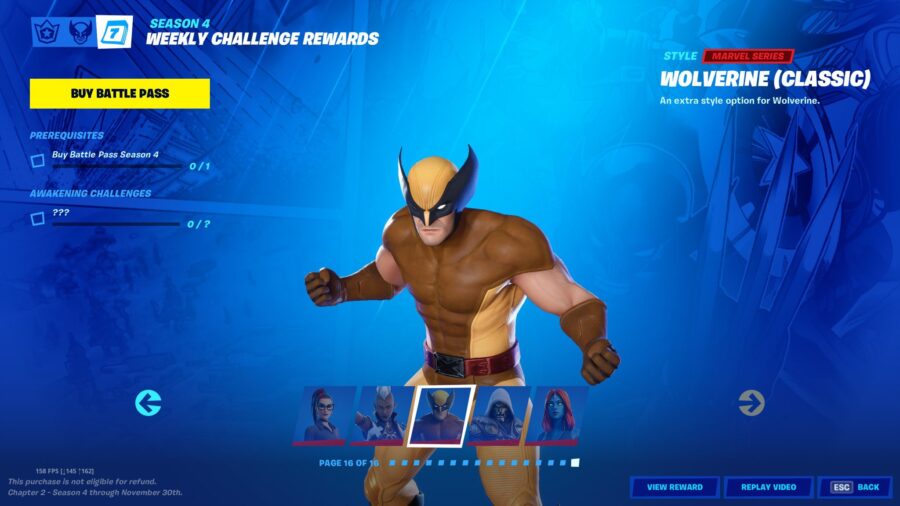 Here's the new Battle Pass hub:
New Map
Not too many big changes to the map at first glance, but according to the trailer it seems like there will be some kind of floating location we'll be able to access. It also looks like The Agency got a big change.
Midas Fish, lots of new fish, & Advanced Fishing Rod
There is apparently going to be a new Midas Fish added to the game in Season 14 that when you eat it will turn all of the weapons in your inventory to Legendary! This is supposedly going to be a pretty rare fish and can only be caught with what is being called an advanced fishing pole that could be added in the patch. It's not clear if it will be in the first update of the new season or not, so we could see this down the road.
There were a lot of new fish found in files in the 13.40 patch. There are new edible Floppers that include the Mechanic, Battle, Thermal, Shield, Jelly, Hop, and the Fire Flopper. They heal and gain you shields depending on the type. Here's a look at some of the details found in the files:
Fire & Hop Flopper.Heal = 15
Fire & Hop Flopper.Duration = 20sec
FlopperShield.Heal = 50
Default.FlopperJellyFish.Heal = 50
FlopperJellyFish.Radius = 500
FlopperThermal.Heal = 15
FlopperThermal.Duration = 20sec
A lot more fish are going to be added as well, and some that will only be found in specific areas or times of day. This seems inspired from Animal Crossing, which isn't much of a surprise, since Epic added the punch cards that are similar to Nook Miles tasks. Credit to FireMonkey for the list of fish that can be found below.
Fish that can be found anywhere
Orange Flopper
Green Flopper
Light Blue Smallfry
Tan Small Fry
Purple Top Smallfry
Blue Small Fry
Purple and Orange Thermalfish
Blue Flopper
Silver Thermalfish
Molten Firefish
Slurp Jellyfish
Black and Blue Shieldfish
Blue Slurpfish
Found in the Mountains Only
Purple Slurpfish
White Spotted Firefish
Peely Jellyfish
Atlantic Hop Flopper
Found in Swamps Only
White Slurpfish (Night Only)
Southern Firefish
Cuddle Jellyfish
Chinhook Hop Flopper
Yellow Slurpfish
Found in the Forest Only
Green Thermalfish
Red and Green Thermalfish
Drift Firefish
Coho Hop Flopper
Green Shieldfish
Fount at the Coast Only
Black Slurpfish (Night Only)
Raven Thermalfish
Sky Blue Firefish
Purple Jellyfish
Chum Hop Flopper
Black Striped Shieldfish
Here's a look at some of the fish you'll be able to catch. The PH stands for placeholder, so it's likely that the image for that fish wasn't complete at the time.
Fortnite 14.00 patch bug fixes
These were taken from the Trello that display all of the stuff that Epic is working on in terms of bugs.
General Issues
A rectangle and multiple lines of text are sometimes appearing on the HUD. This will hopefully be fixed in the new update.
Battle Royale Issues
The Water Balloon Toy has been temporarily disabled currently, but should be available in this patch. This was due to a glitch that allowed you to become invisible and would teleport your body which is demonstrated here.
Creative Issues
While playing on console, renaming a device will cause the game to crash.
Save the World Issues
We're investigating an issue involving PS4 players' Trophies not being awarded correctly.
Redline Ramirez's Commander Perk doesn't apply its fire rate buff to charged Sniper Rifles. This includes the Boom Bow.
Mobile Issues
We're investigating an issue that is causing Switch players performance issues when interacting with players or Creative Hubs that include symbols.