A new map for Fortnite Chapter 2 Season 6 has dropped, and we've been provided a lot of changes to the Fortnite island! There are new lands to explore, sights to see, locations to fight, and secrets to uncover. In this guide, we will cover the new changes made to the map and what to expect to find on your travels.
Fortnite Chapter 2 Season 6 Map
At the moment, we only have the map provided for the Fortnite HUD, which is unfortunately low resolution. Once we have a map with better resolution, we'll be sure to update this guide. Once you've checked out the map's image below, be sure to keep reading to see what the new POIs, Landmarks, and Locations are when they're uncovered!
Note: Since Season 6 was just released on March 16, we will have to update this article as new information arises. Please check back frequently for all the new information!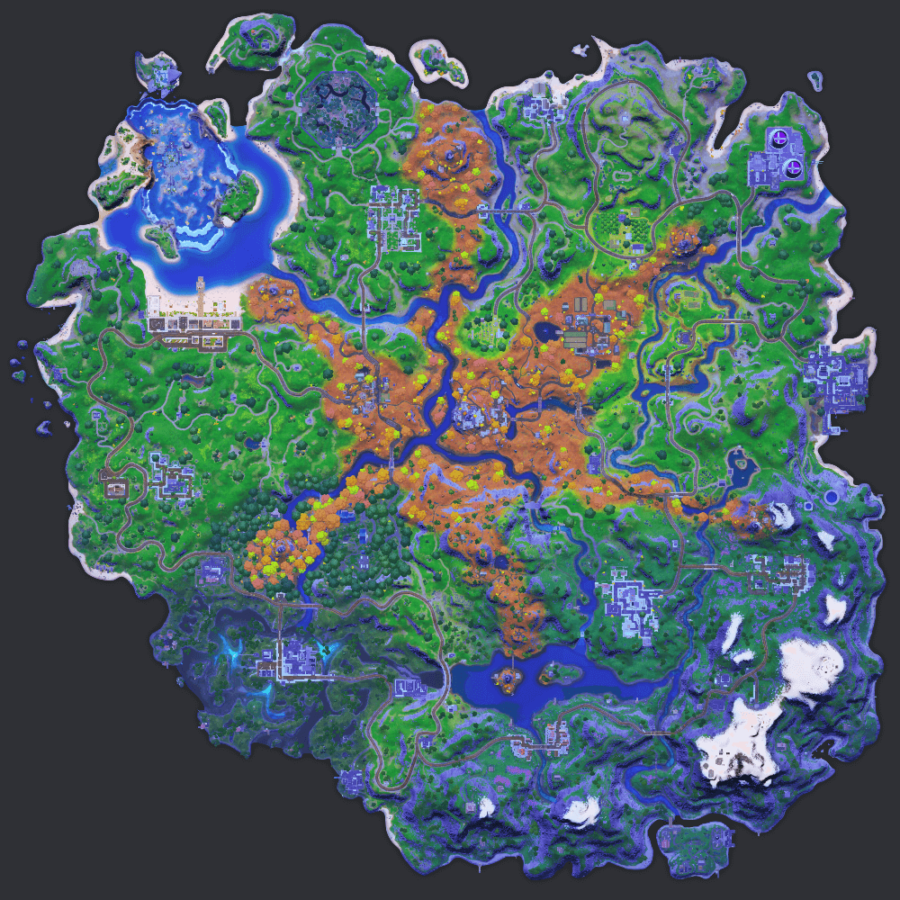 As you can see, the map is going through a major change. Different terrain, locations, and environments are spread across the entire map, primarily the center. Listed below are all the new locations that we have coming.
Related: Today's Fortnite Item Shop – Current Item Shop - Pro Game Guides
Named Locations
These are all the new locations that will be named on the map. Expect these to take up a significant area. They'll likely be visible from the mini-map itself.
Colossal Crops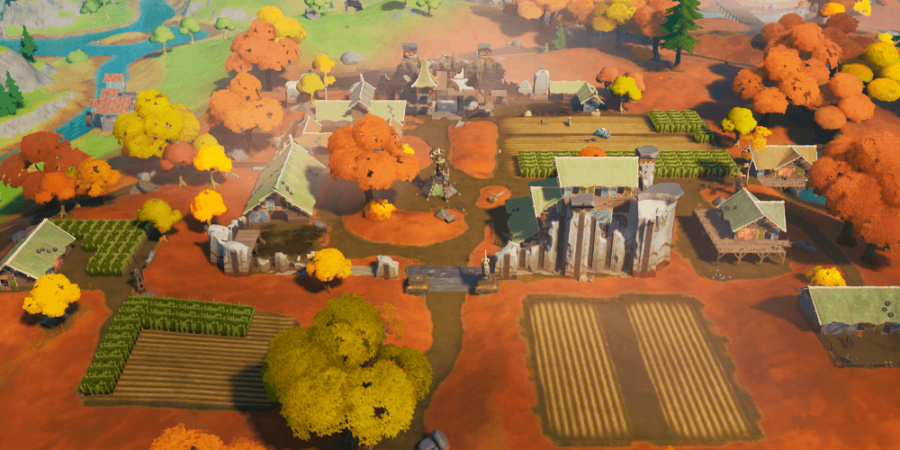 Those of us that missed Frenzy Farm should be pleased with this newer (err...older?) version of it. It has taken a more primal atmosphere with structures made out of bones and tattered drapes. Colossal Crops has some remnants of Colossal Coliseum as well, which we fully believe indicates not only a cross between timelines but a cross between universes.
The Spire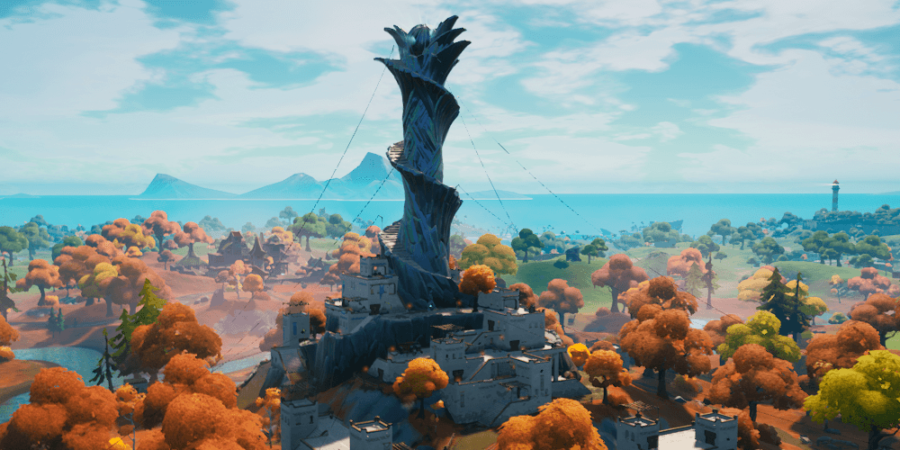 The Spire is undoubtedly the most noticeable change this Season. Not many people can be oblivious to the large, indestructible tower in the center of the map. It seems the Zero Point is still here, but encased inside the stone ball at the top of the tower. The fact that the tower is indestructible also means box fights are a high probability here since there is a limited risk of structures being destroyed all at once.
Boney Burbs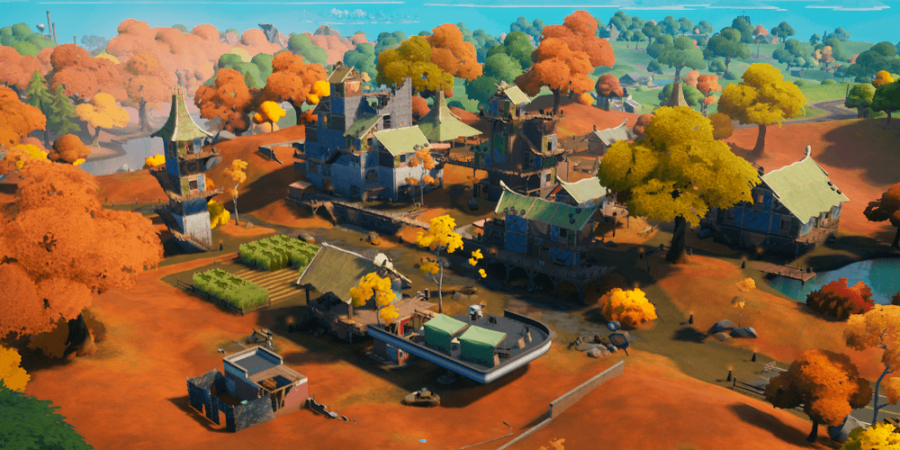 Boney Burbs has replaced Salty Towers. We're quite honestly not surprised that they redid this section of the map since Salty Towers was not that popular of an area among players. Feel free to disagree with us here, but Salty Towers was a ghost town and a ghost town if you catch our drift. Boney Burbs may have a similar structure layout, but it is a massive aesthetic improvement from Salty Towers. Who knew it just needed a Primal makeover?
POIs & Landmarks
There are seven new points-of-interest on the Season 6 map. However, six of them are mostly identical to each other. We are, of course, talking about the six mini-spires placed in a hexagon shape around the center tower.
Guardian Towers
All the Guardian Towers follow the same general outline. There is a short spire in the center of the POI, with houses and structures littered around the base. There is also a Guardian protecting each one, so be careful! All the towers are listed below along with a short description of where to find them.
Guardian of the Lake: This spire is located on Apollo Island, north of Misty Meadows.
Guardian of the Woods: This spire is in Weeping Woods, directly north of Slurpy Swamp.
Guardian of the Bay: This spire is directly East of the beach at Sweaty Sands.
Guardian of the Sea: This spire is directly Northwest of Pleasant Park, almost halfway between Pleasant Park and Craggy Cliffs.
Guardian of the Fields: This spire is almost exactly halfway between Colossal Crops and Steamy Stacks.
Guardian of the Mountain: This spire is on the mountain directly North of Retail Row's western side.
Primal Pond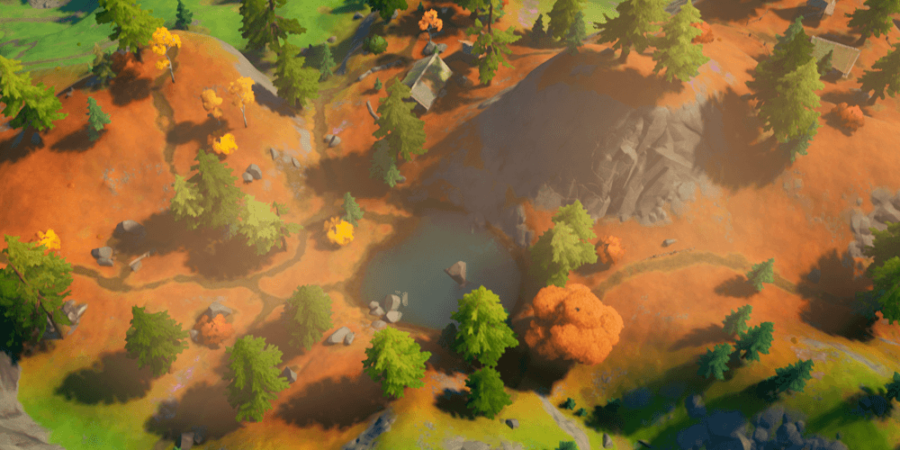 Primal Pond is our last new POI. You'll find it has replaced Hunter's Haven with a pond and a lot of primal environment. One peculiar thing about this POI, though, is that there are dinosaur eggs here. Now that Raptors are confirmed to be coming to Fortnite in the near future, we're expecting this to be one of their spawn locations.
While you're checking out all the new Season 6 leaks, check out our Full List of Leaked Cosmetics!