Fortnitemares is now underway, and with it comes some new challenges, and an interesting little task you can complete within Creative mode to get yourself a free wrap! This is a totally new challenge to take up, but it really shouldn't be super difficult, especially because you will just need to compile a code within four different maps. While I do recommend you head on into each map and give them a play for fun. We will also be putting together the code in this post, just in case you don't have access to the game or you are very lazy!
Here's the official description of the Creative Code Hunt event from Epic:
Return to Fortnite Creative each day through October 24 to check out a new featured island and find the new digits. After you find all the digits, enter the completed code at fortnite.com/redeem to add the Wrath's Wrath Wrap to your Locker! (The redemption code will expire on October 27 at 10 AM ET.)
As you can see, there will be digits to find each day, so make sure to head into the game to find it or check back on this post!
If you're curious what the wrap will look like, well take a look at the following image! It's honestly one of the better wraps I have seen, and it is well-themed for the Halloween season. You've got your mummy based wrap, along with what appears to be some frost color underneath. If you don't have too many wraps, this will make a nice addition to your collection!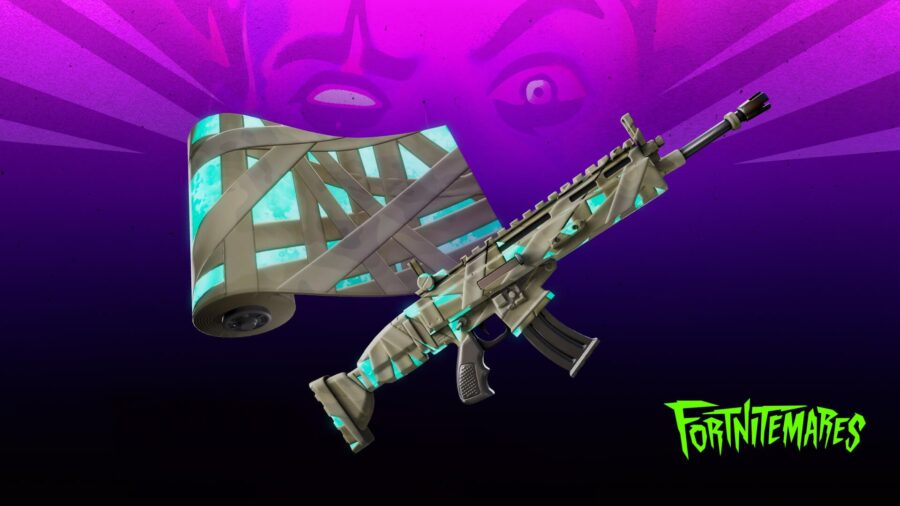 Creative Code Hunt Codes List
Here's the full code that you will redeem via this link: AU9NJ-BLVHV-TCLJS-54YTB
What Lay Beneath Map - AU9NJ
Haunted House Deathrun - BLVHV
GunGame - Crazy Carnevil - TCLJS
54YTB
1. What Lay Beneath (6230-0678-1860)
If you want to find the code yourself in the What Lay Beneath map, but are having a bit of trouble, check out the video below.
2. Haunted House Deathrun (9069-5430-8742)
If you want to find the code yourself in the Haunted House Deathrun map, but are having a bit of trouble, check out the video below. Don't worry if you aren't too good at deathruns, because it's not too deep into it!
3. GunGame - Crazy Carnevil (5763-3850-2682)
Gun Games are a lot of fun, so gather up some friends and give this one a whirl. If you want to find the code yourself, head into the game and look for a no dancing sign and then break the law! More details can be found in the following video.
4.
We will have videos and the codes for this little side-quest added in the following days. Again, I highly recommend giving these maps a try, because there was a lot of hard work put into them! Don't just wait for the code, give the maps a shot and you might have yourself some fun!