Our Fortnite Cube Memorial Locations Guide features the exact spots you'll need to land to complete the "Visit a memorial to a cube in the desert or by a lake" challenge that is part of the World Collide mission in Season X of the Battle Pass!
There are two separate challenges for these locations. The first one just has you visiting either of these locations, and the second one requires you to visit both of them. You don't have to do both of them in a single round, so just do one and then the other in another game if that's easier.
We've got more information on the Worlds Collide Mission right here.
Fortnite Cube Memorial Locations Map
Loot Lake Location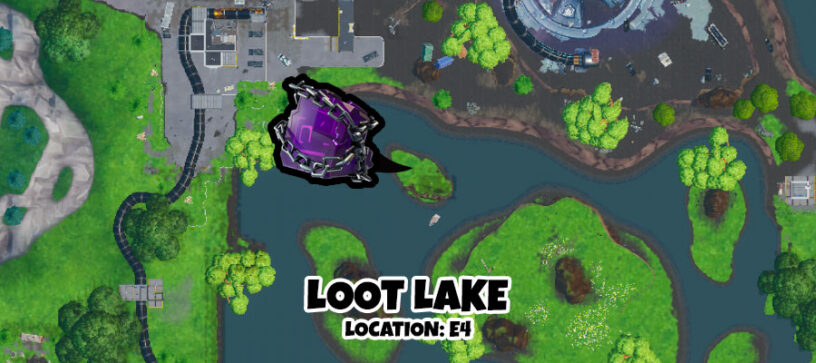 You'll find the Cube Memorial south west of the huge rift portal that is in the center of Loot Lake.
Desert Location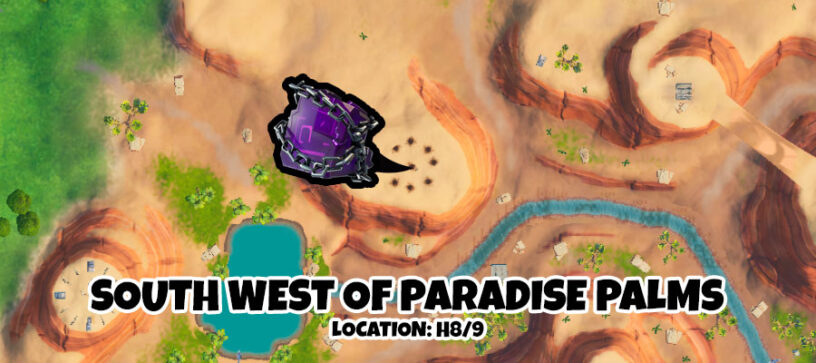 This location is right in the center of a bunch of burnt out spots on one of the desert mountains. It's north east of the mountain with the clock on it. This spots had a bunch of cacti, and if I remember correctly it pretty much started one of the big season story-lines.