After rumors of some kind of Galaxy Girl outfit had been circling for a while, it looks like that it has finally been leaked and the name of it will be the Galaxy Scout! It looks a whole lot like the original Galaxy outfit that was available to certain Samsung users. Here's a look at the outfit: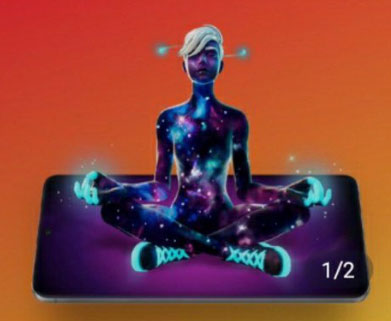 From what we've learned previously, it looks like this will be available to Samsung Galaxy owners as part of an invite-only Fortnite tournament:
Join Galaxy owners in an invite-only Fortnite tournament for a chance to win the all-new 'Galaxy Girl' Outfit. 2FA and account level 15+ required.
Once the tournament has been officially announced, you'll be able to find the rules on Epic's official website. However, we do know that you will at the very least need a Samsung Galaxy device, have 2FA (Two-Factor Authentication), and your account need to be level 15+. If you've been playing much this season, then you've very likely already reached that goal. If you haven't, be sure to check out our how-to level fast in season 3 guide.
We'll keep you up-to-date with more information on this outfit as we get closer to the release date. In the mean time, be sure to check out our Fortnite Leaked Skins post for a look at many more datamined cosmetics!