The Fortnite Battle Pass is a system that allows a player to earn in-game cosmetics and experience. Our Battle Pass guide will give you the ins-and-outs of this new addition to Fortnite Battle Royale!
What is a Battle Pass?
The Battle Pass gives players the ability to unlock cosmetic items for their Fortnite characters. There are two versions of the Battle Pass: Free & Paid. The free version has a lot less items to unlock and cuts off at tier 35. The paid version will instantly unlock a cosmetic outfit as well as rewards you for every tier you unlock. These rewards can vary from cosmetics, experience, experience boosts, v-bucks, and banner icons.
In Season one, there was just levels which you earned via getting experience. You still earn experience and levels, however, you need to earn Battle Stars to unlock tiers in your Battle Pass. You can earn Battle Stars by leveling up (1 per level) and hitting level milestones (level 10 earns you 10) or completing daily challenges. For every 10 Battle Stars (unverified) you earn you go up a tier which potentially unlocks a reward.
Keep in mind that you need to play the game to earn tiers, so even if you pay you will still have to play the game before you can access the high tiers of rewards. You can use V-Bucks to purchase tiers if you want to accelerate this process.
Battle Royale Season 2 Starting and Ending Dates
Season 2 for Fornite Battle Royale starts on December 14th and ends on February 20th! You will have until this time to complete your Battle Pass if you want to earn all of the cosmetics.
Fortnite Battle Pass Introduction Video
How much does a Fortnite Battle Pass Cost?
You don't have to pay anything if you don't want to, but to unlock the paid version it will cost you 950 V-Bucks (this is currently on sale and the normal price is 1,800 V-Bucks (might be a sales tactic)). 1,000 V-Bucks is currently $9.99 USD.
You can earn V-Bucks through the free Battle Pass at tiers 14 and 29, but each one is only 100 V-Bucks so you wouldn't be able to use it to purchase the Battle Pass as of yet.
Free Battle Pass Cosmetics & Rewards List
Here's a list of everything you can earn when just playing the game and earning tiers without paying money.
Tier 2: Emoticon - LOL
Tier 5: Emote - Wave
Tier 8: Banner Icon - Salt
Tier 11: Emoticon - Heart Hands
Tier 14: 100x V-Bucks
Tier 17: Emoticon - Bullseye
Tier 20: Emote - Ride the Pony
Tier 23: 1,000 Season XP
Tier 26: Banner Icon - Crosshairs
Tier 29: 100x V-Bucks
Tier 32: Banner Icon - Shark
Tier 35: Glider - Sir Glider The Brave
Cosmetics Screenshots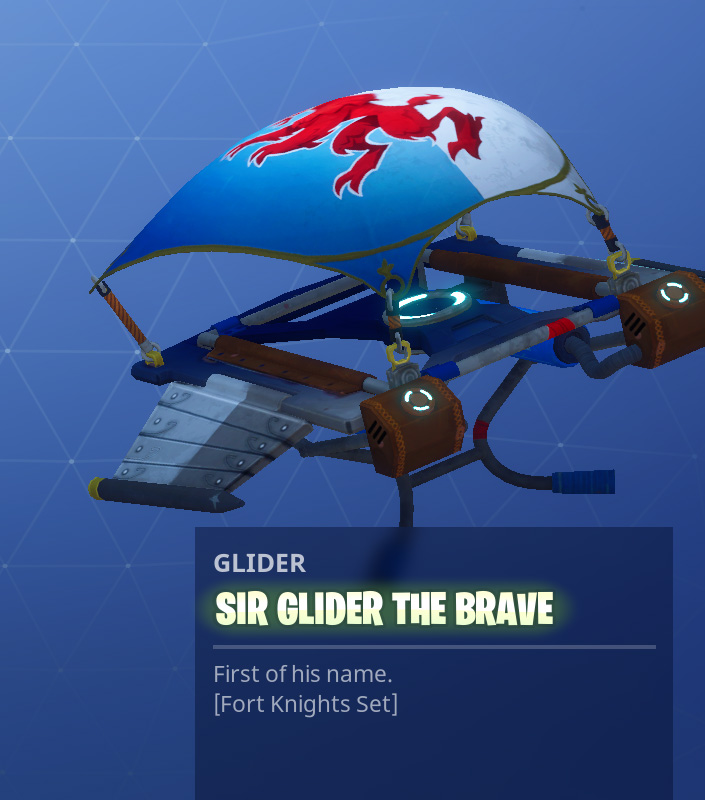 Paid Battle Pass Cosmetics & Rewards List
Here's a list of all the cosmetics, icons, and emotes/emoticons you'll get when you pay for a Battle Pass. You also get all the free ones as well! I'm not going to list every bonus, but they range from percentage boosts to xp for you and/or your friends as well as access to extra battle pass challenges (which reward Battle Stars for completion).
Tier 1: Outfit - Blue Squire
Tier 3: Banner Icon - Bush
Tier 4: 100x V-Bucks
Tier 5: Emoticon - Clapping
Tier 7: Harvesting Tool - Pulse Axe
Tier 10: Banner Icon - Lion King
Tier 11: 100x V-Bucks
Tier 12: Emoticon - RIP
Tier 14: Glider - Get Down!
Tier 15: Banner Icon - Army Bear
Tier 17: Banner Icon - Dragon
Tier 18: 100x V-Bucks
Tier 19: Emoticon - Rage
Tier 21: Outfit - Royale Knight
Tier 22: Emoticon - Peace
Tier 24: Banner Icon - Planet w/Rings
Tier 25: 100x V-Bucks
Tier 26: Emoticon - Dance Party
Tier 28: Emote - The Worm
Tier 29: Banner Icon - Bowling
Tier 31: Banner Icon - Monster Truck
Tier 32: 100x V-Bucks
Tier 33: Emoticon - Exclamantion
Tier 35: Harvesting Tool - Axecalibur
Tier 36: Emoticon - Flex
Tier 38: Banner Icon - Ice Cream Cone
Tier 39: 100x V-Bucks
Tier 40: Emoticon - MVP
Tier 42: Glider - Royale X
Tier 45: Banner Icon - Log
Tier 46: 100x V-Bucks
Tier 47: Emoticon - Baited
Tier 49: Emote - Floss
Tier 50: Banner Icon - Birthday Cake
Tier 52: Banner Icon - Tank
Tier 54: Emoticon - Salty
Tier 56: Outfit - Sparkle Specialist
Tier 57: Emoticon - Stealthy
Tier 59: Banner Icon - Gas Mask
Tier 60: 100x V-Bucks
Tier 61: Emoticon - Potato Aim
Tier 63: Harvesting Tool - AC/DC
Tier 66: Banner Icon - Vulture
Tier 67: 100x V-Bucks
Tier 68: Emoticon - On Fire
Tier 70 - Outfit Black Knight
Cosmetics Screenshots